Sponsored
The Best Sci-Fi and Fantasy Holiday Gifts From Eaglemoss
Eaglemoss has got your science fiction and fantasy gift needs covered. Check out these red hot collectibles!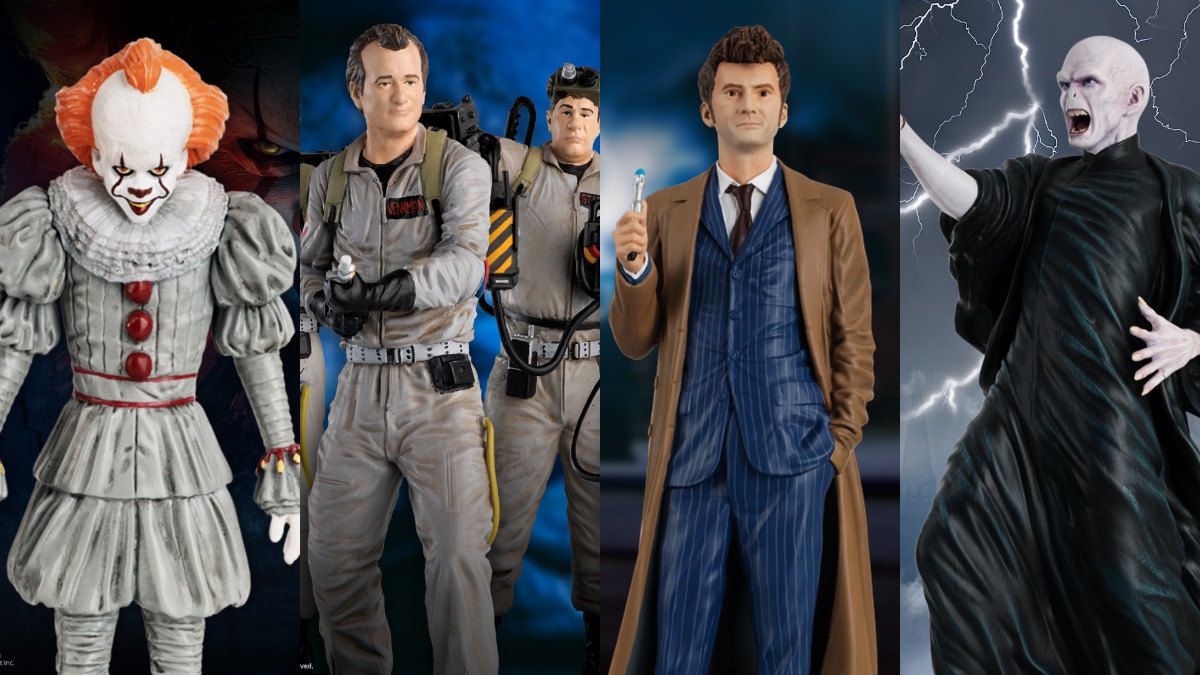 This article is presented by Eaglemoss
For the science fiction and fantasy lover in your life, there is no better gift idea than one of Eaglemoss' impressive collectibles. From diecast models that come complete with companion magazines to the final frontier of advent calendars and beyond, you're sure to find some truly fantastic things to give and get here!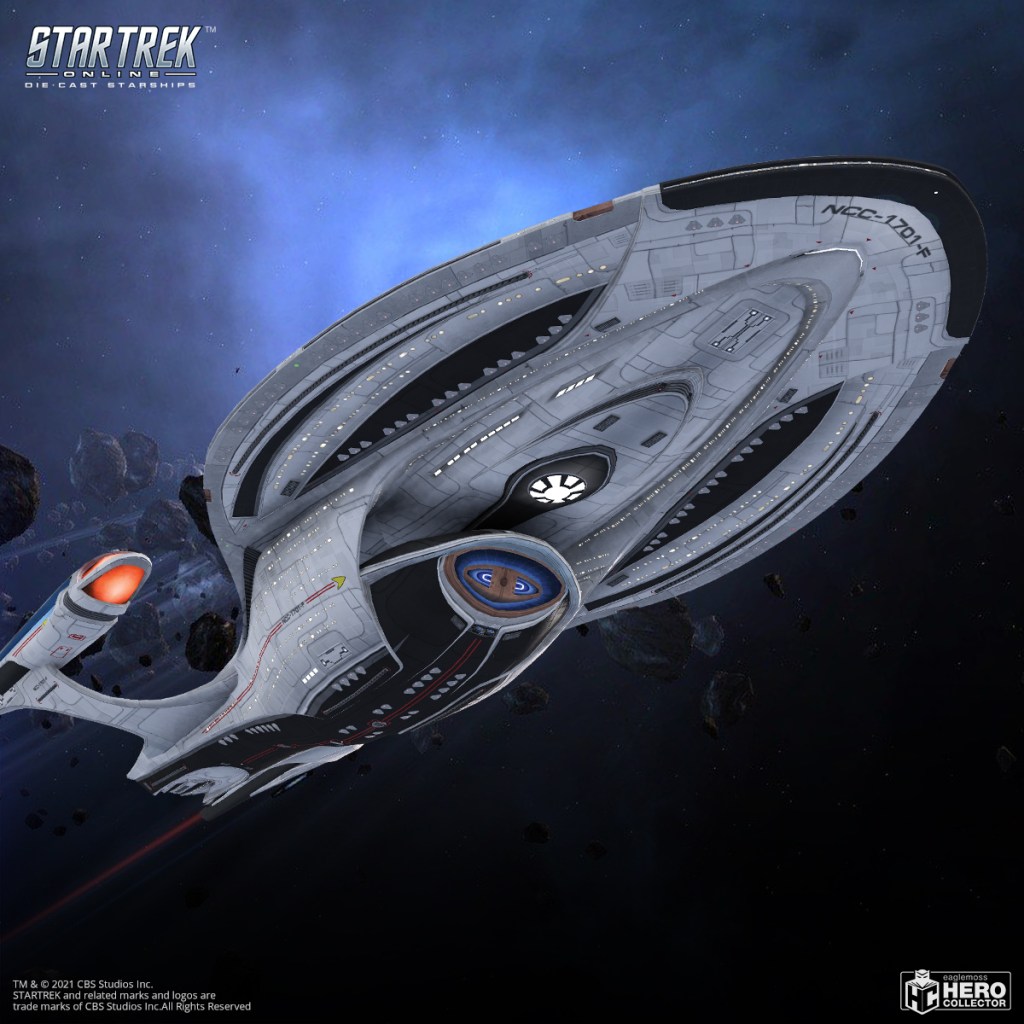 U.S.S. Enterprise NCC-1701-F (Refit)
The iconic, er, next generation of the Enterprise is a huge part of Star Trek Online's appeal, and this diecast replica of the starship measures at over five inches long and comes with an exclusive magazine packed with background information.
Future U.S.S. Enterprise NCC-1701-D
As seen in the "All Good Things" series finale of Star Trek: The Next Generation, the alternate future version of the Enterprise D features some fantastic modifications. Make this ship a part of your Star Trek collection with this beautifully crafted diecast replica.
Buy the Future U.S.S. Enterprise NCC-1701-D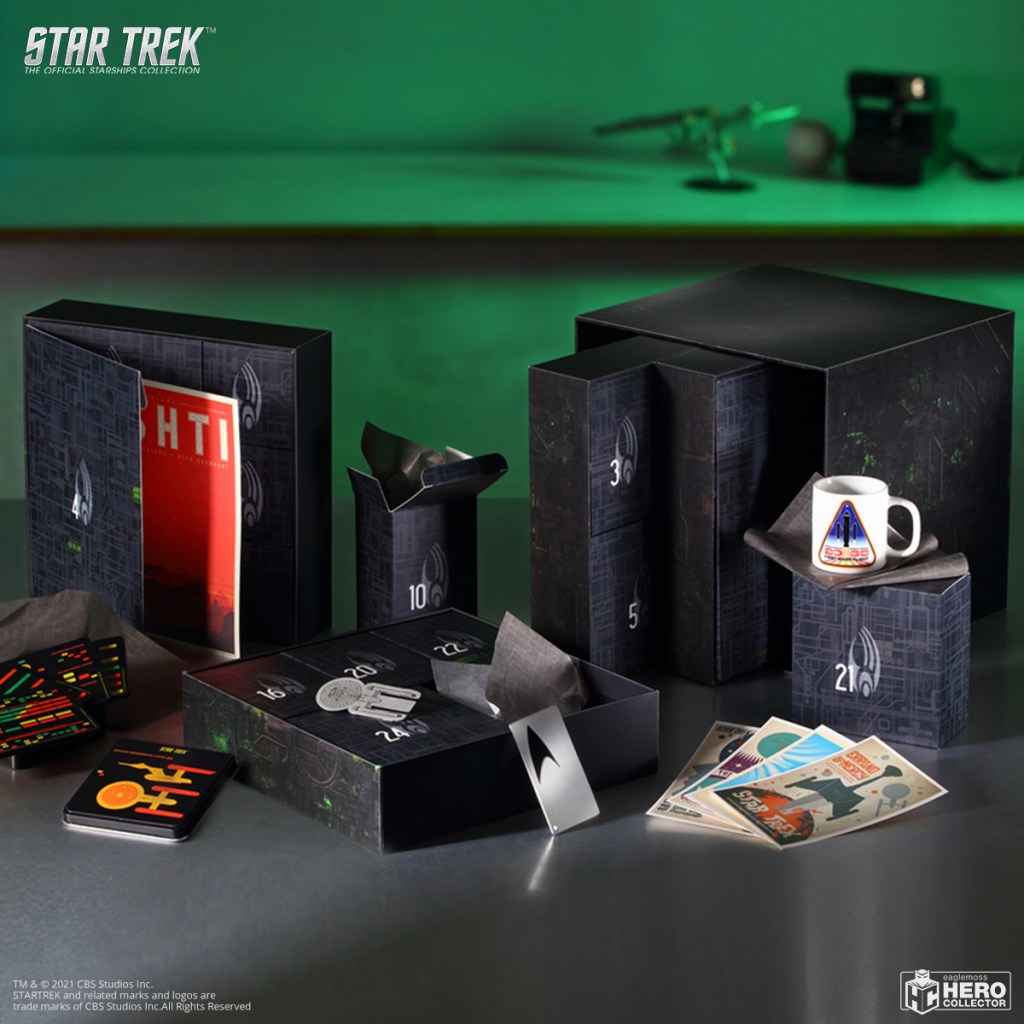 Star Trek Borg Cube Advent Calendar
Assimilate holiday joy with this jaw-droppingly cool Star Trek advent calendar that includes 24 days of awesome gifts ranging from coasters to socks and beyond.
Buy the Star Trek Borg Cube Advent Calendar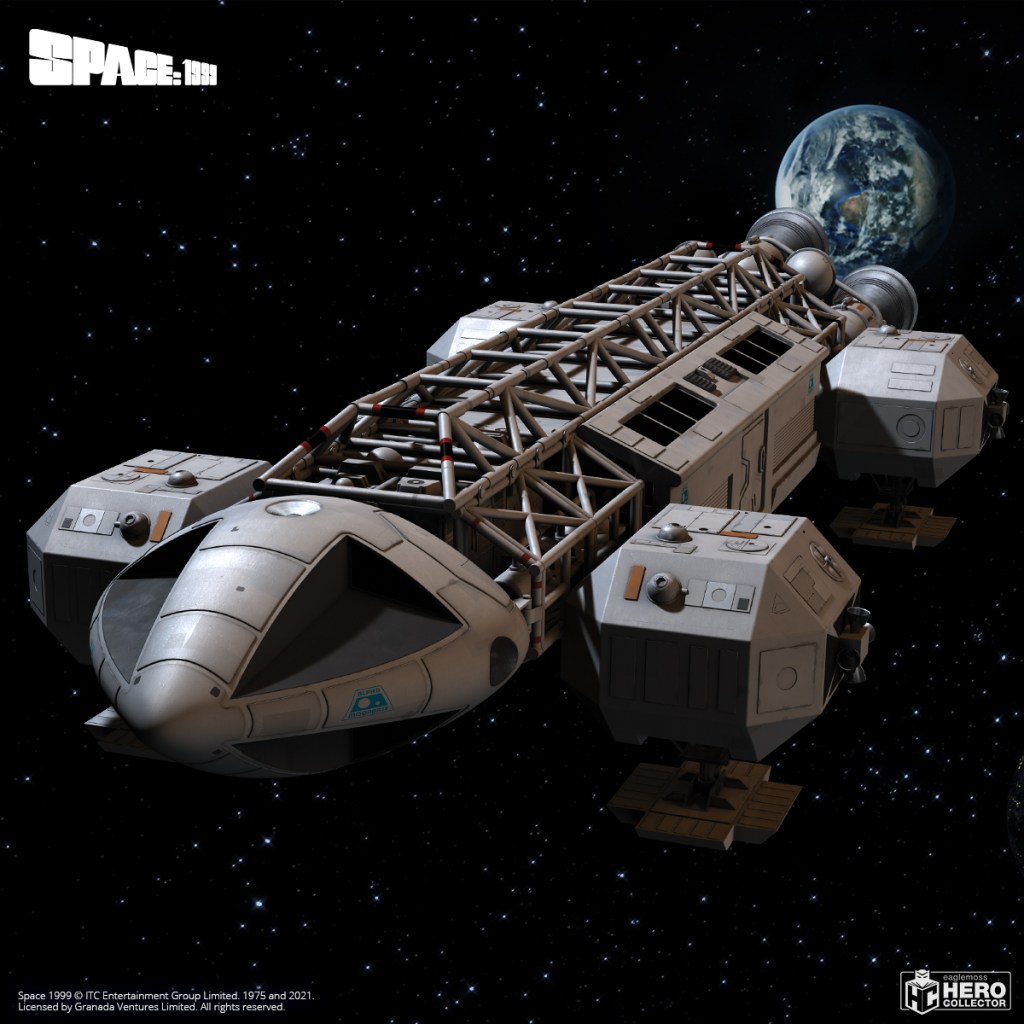 Eagle One Transporter
The signature ship from Space: 1999, The Eagle One Transporter is now a premiere 10-inch long diecast model replica perfect for collecting and displaying.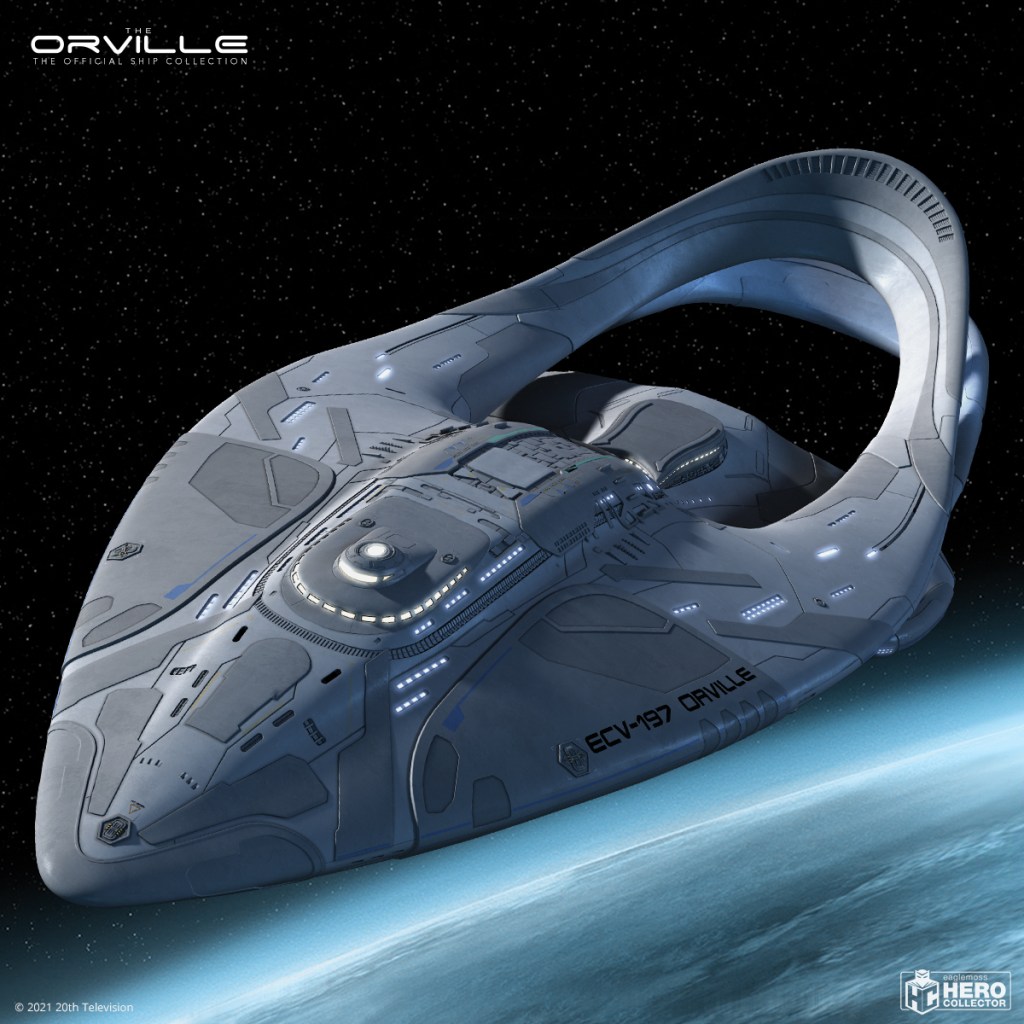 ECV-197 Orville XL Edition
Bring the Orville home now that the titular ship from Seth MacFarlane's sci-fi comedy is a diecast collectible from Eaglemoss that comes complete with its own display stand.
Buy the ECV-197 Orville XL Edition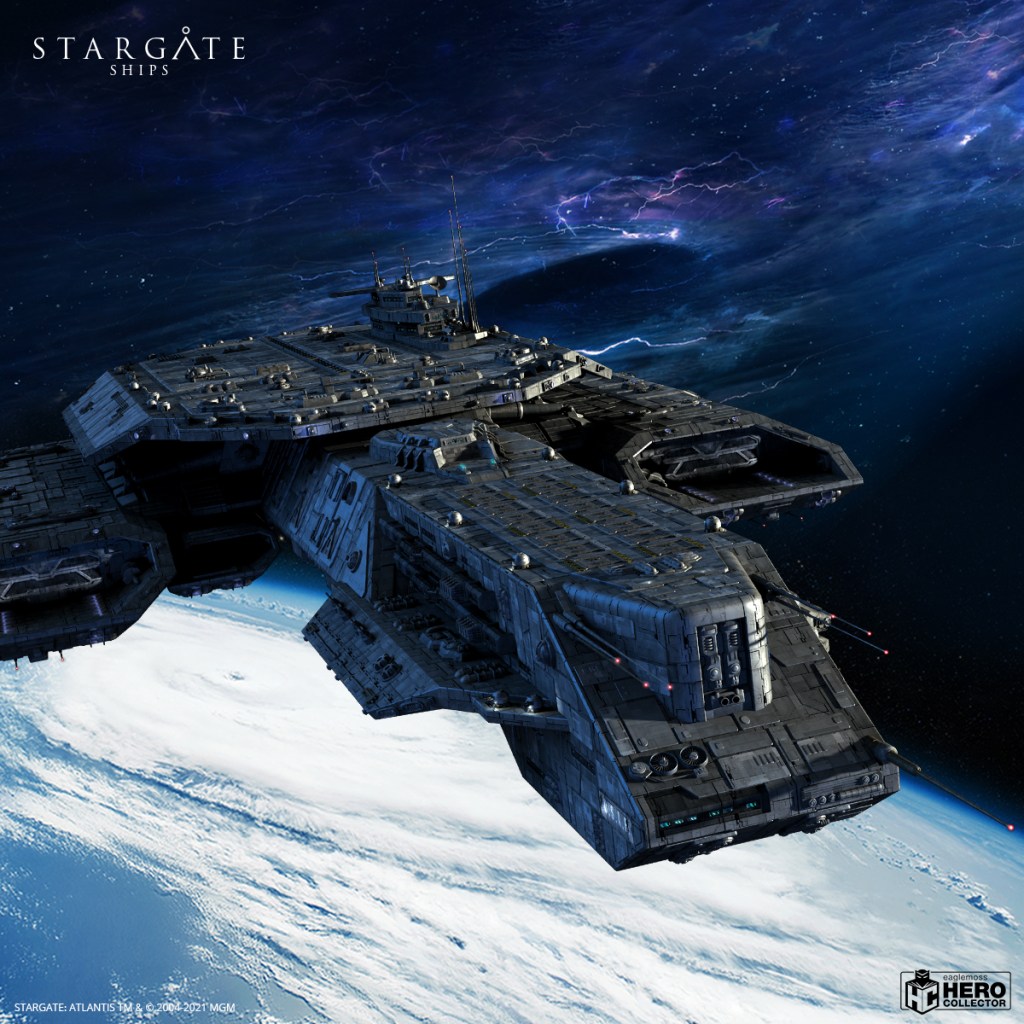 Stargate Daedalus BC-304 Battlecruiser
The debut entry in Eaglemoss' Stargate: The Official Ships Collection is the Daedalus BC-304 Battlecruiser, an incredibly designed starship that is among the most impressive in the franchise's fleet.
Buy the Stargate Daedalus BC-304 Battlecruiser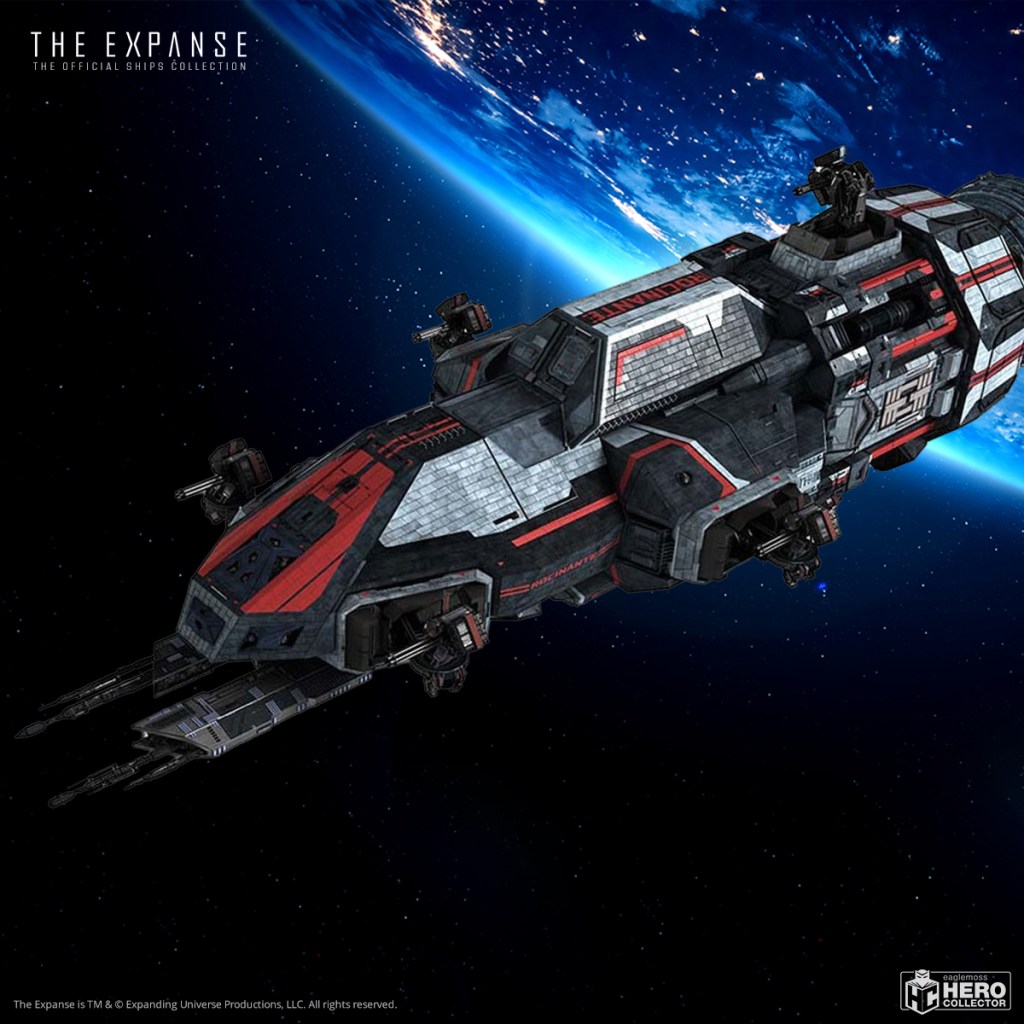 The Expanse Rocinante Ship
Based on the acclaimed novels by James S.A. Corey, The Expanse is a sci-fi phenomenon unlike any other. Eaglemoss' presents this diecast and high-quality ABS plastic replica of the series' Rocinante Ship that measures 8.6 inches long and is an absolute beauty.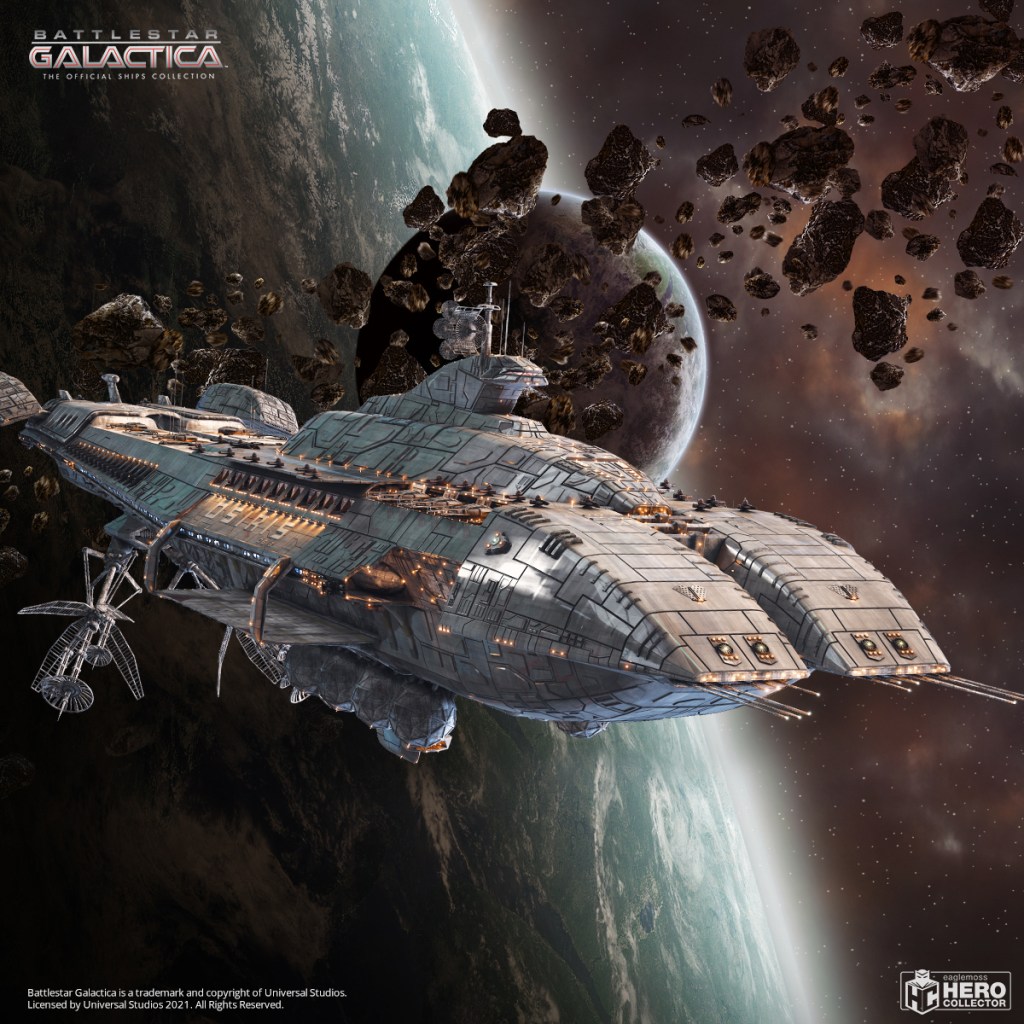 Osiris Battleship
From Eaglemoss' Battlestar Galactica Ships Collection comes this 10.5" long diecast recreation of the saga's doomed Orion-class ship that fought valiantly in the Cylon War.
Loki Heavy Cruiser
One of the most memorable ships in the Battlestar Galactica saga, the Loki Heavy Cruiser soars again thanks to Eaglemoss.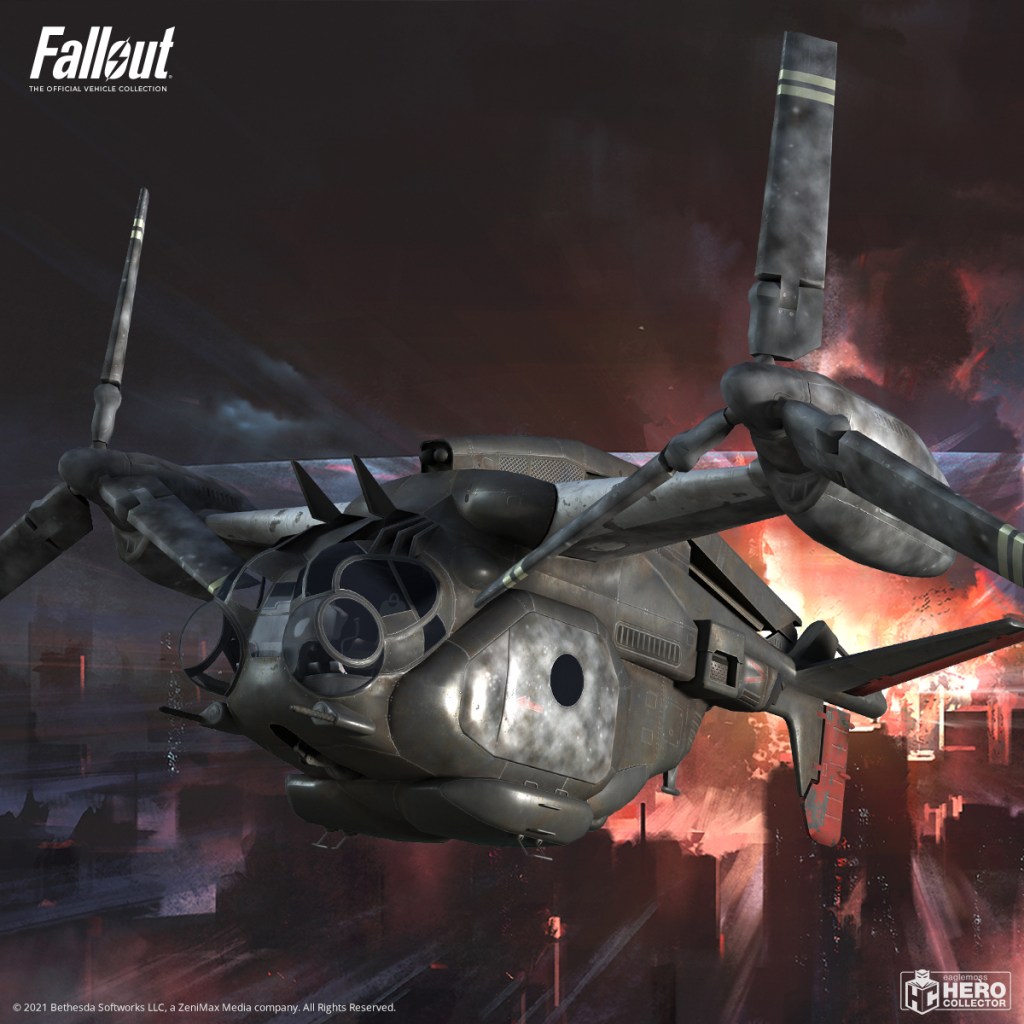 Vertibird Model Aircraft
Fallout is the hottest video game franchise today, and this impressive model of the game's Vertibird aircraft is certain to be one of this year's most in-demand collectibles.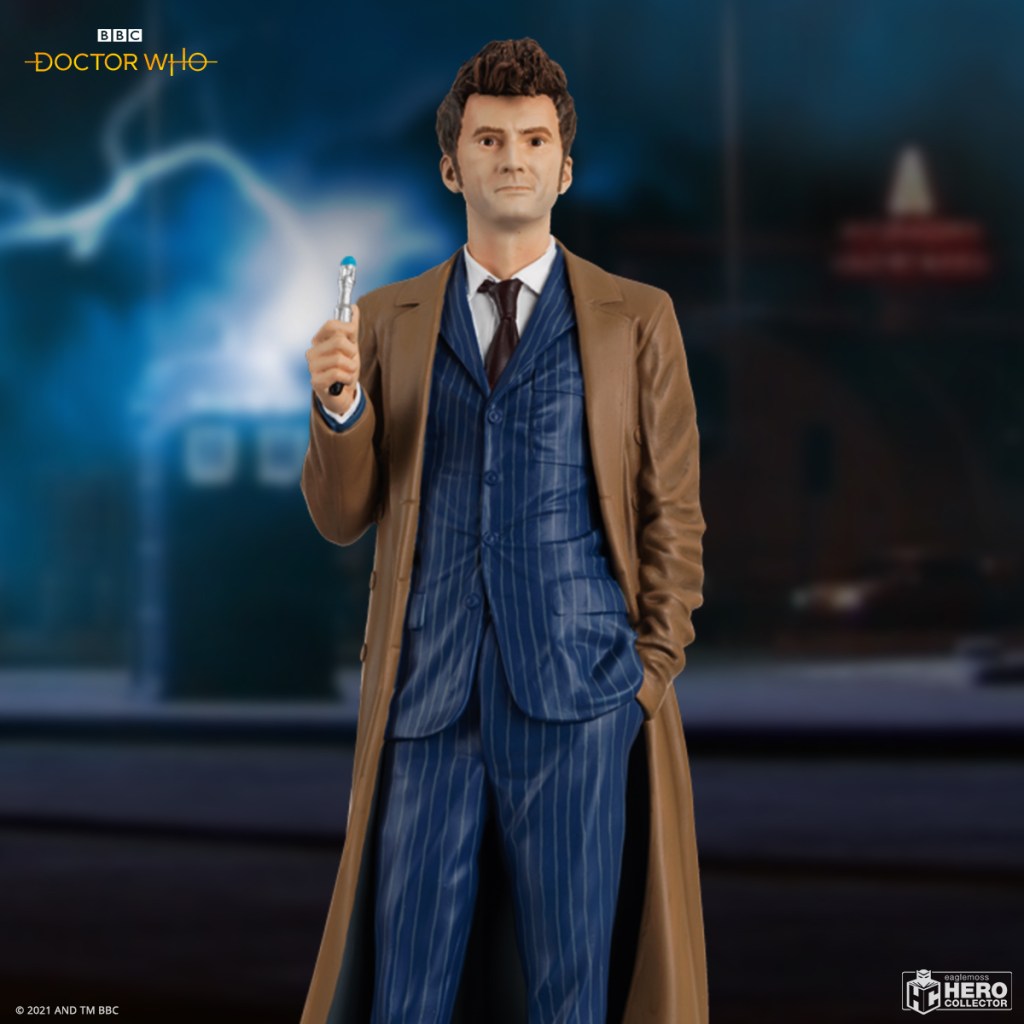 The Tenth Doctor (David Tennant) Mega Edition
Allons-y! With a mischievious manner that masks an inner darkness, David Tennant's portrayal of Doctor Who's Tenth Doctor remains a fan favorite — which is just one of the many reasons that this 12.5-inch handpainted polyresin statuette of the character is a must own.
Buy the Tenth Doctor (David Tennant) Mega Edition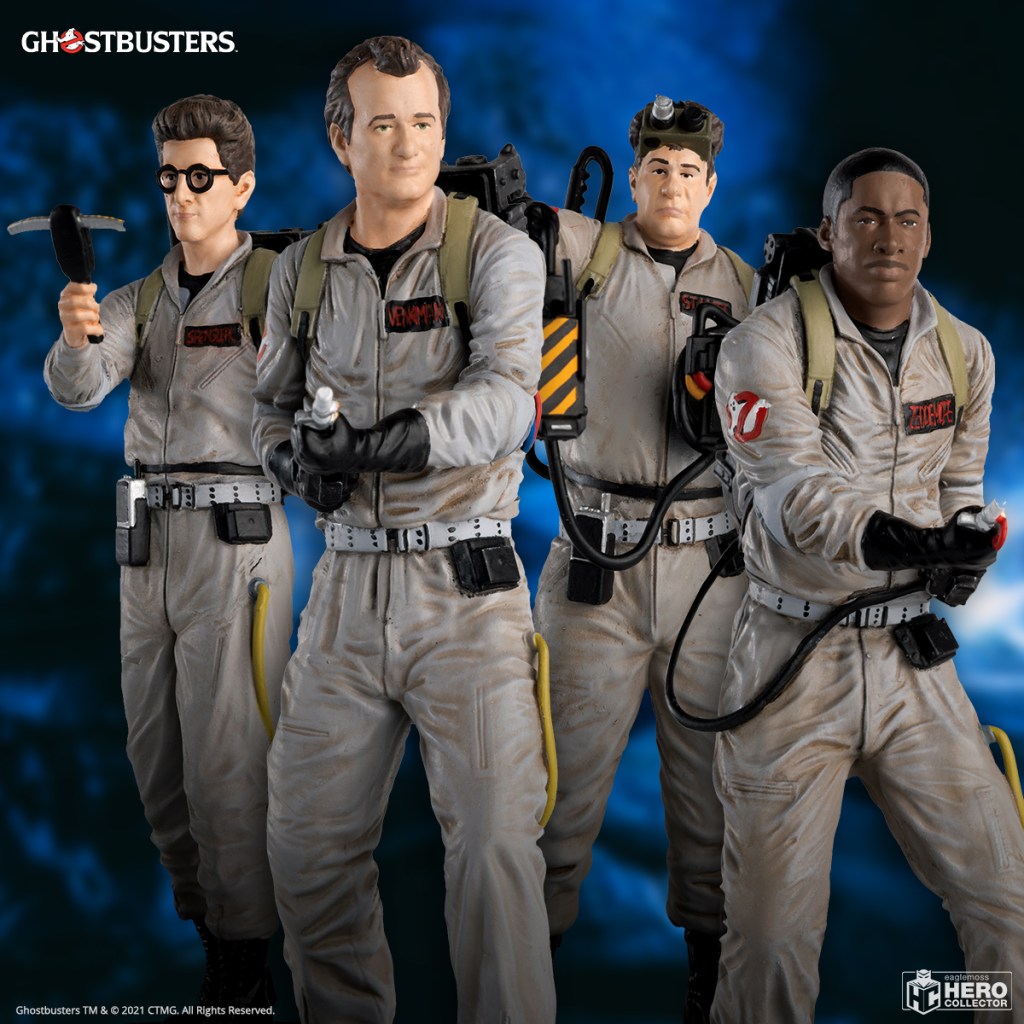 Ghostbusters Figurine Box Set
Who ya gonna call for the perfect Ghostbusters gift? Eaglemoss! Featuring the likenesses of Harold Ramis, Bill Murray, Dan Aykroyd and Ernie Hudson, this limited edition box set features polyresin figurines of the classic Ghostbusters lineup.
Buy the Ghostbusters Figurine Box Set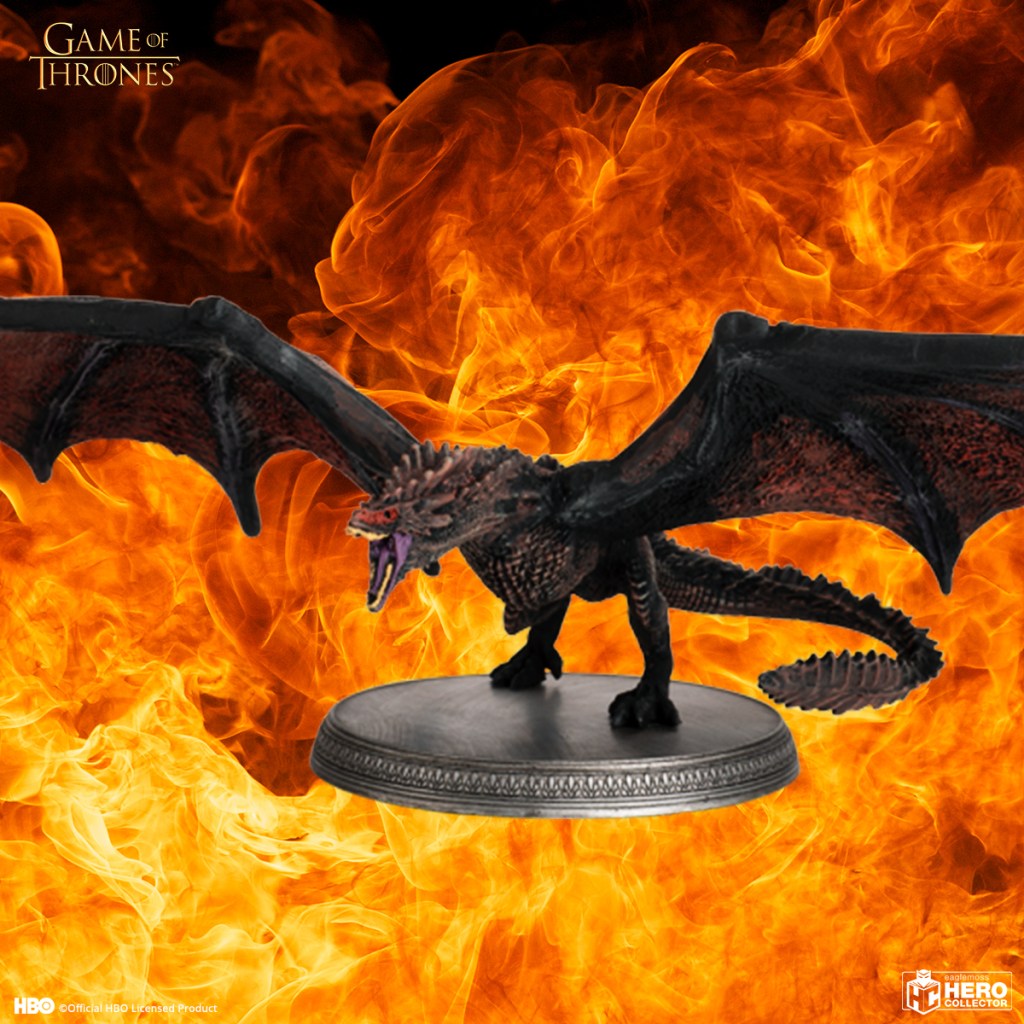 Drogon Dragon
From the Game of Thrones collection comes this massive hand-painted model of Drogon that features a wingspan of the dragon that measures approximately 15 inches.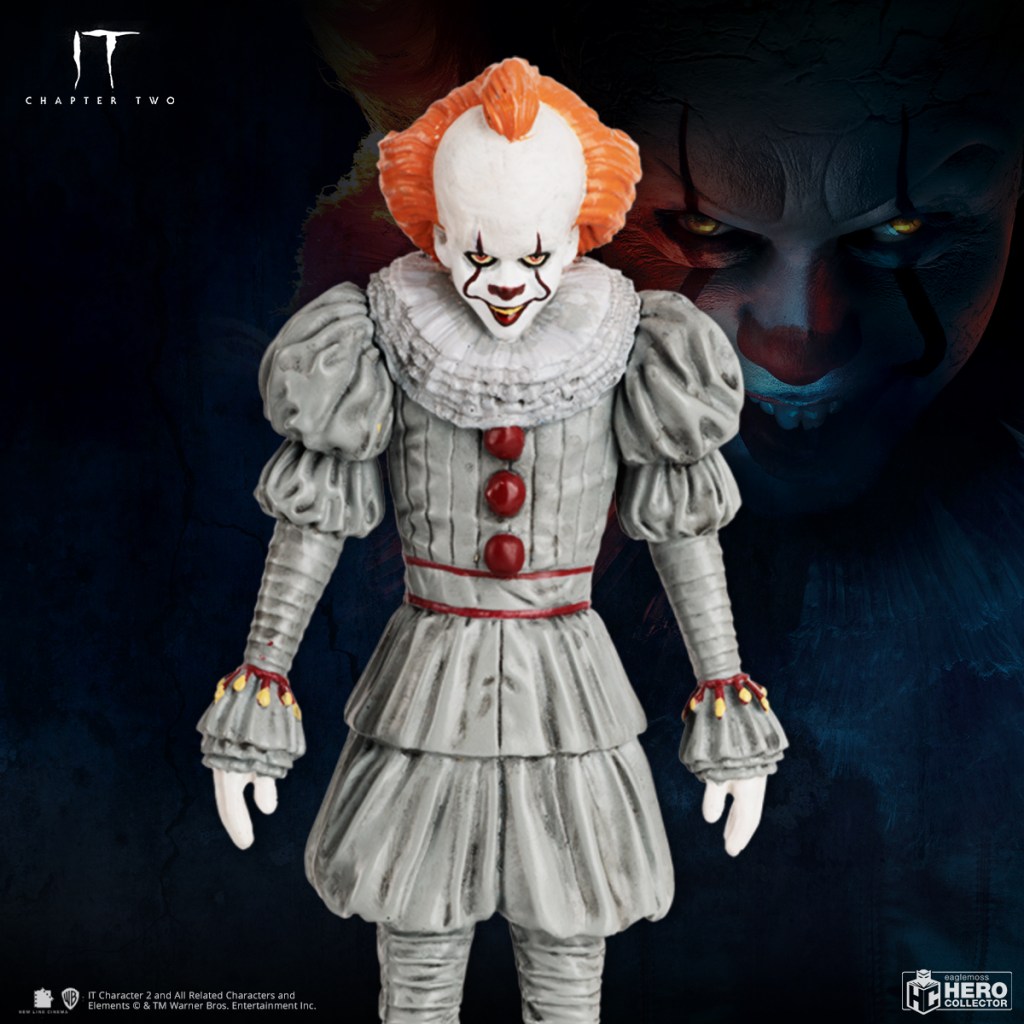 Pennywise (IT: Chapter Two)
Nightmare fuel, thy name is Pennywise! Eaglemoss' The Horror Collection presents this terrifyingly lifelike 1:16 scale figurine of Pennywise from IT: Chapter Two that comes with its own collector's base.
Buy Pennywise (IT: Chapter Two)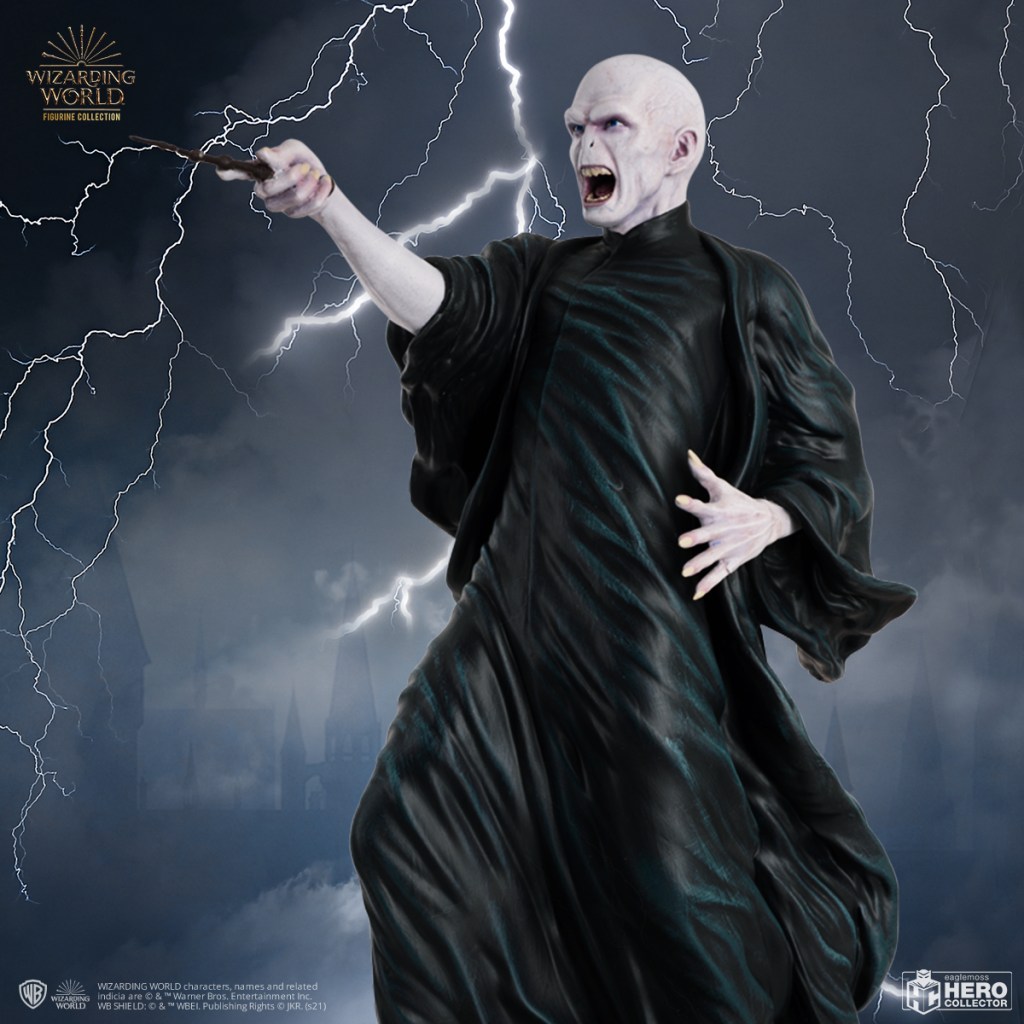 Lord Voldemort Mega Edition
He who shall not be named gets a 12-inch tall Mega Edition hand-painted figurine that captures the magic and drama of Lord Voldemort's final battle against Harry Potter.