Features
Deep Purple's Roger Glover Gets to the Bottom of the Band's Dynamics
Roger Glover explains how Deep Purple continues to evolve musically after half a century together.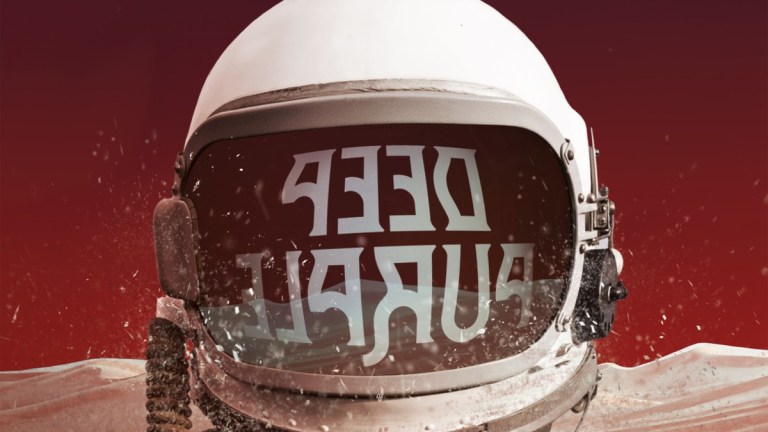 Deep Purple's 21st studio album Whoosh! comes with dire warnings and dry wit, all propelled by one of the tightest still-working bands playing today. The record was produced by the legendary Bob Ezrin, who helped Pink Floyd build The Wall, taught Tim Curry to Read My Lips, and brought suspense to the Alice Cooper discography. For their third collaboration, Ezrin invited Ian Gillan, Roger Glover, Ian Paice, Steve Morse, and Don Airey back to Nashville, where Deep Purple recorded 2013's Now What?! and 2017's inFinite.
The first single off the album, "Nothing At All," is a cautionary observance on what people have done to the planet we're renting short-term. The second single, "Man Alive," casts a worried glimpse into the future. The single "Throw My Bones" takes on time and space. The music videos for each of the songs feature a Spaceman sitting in for the band. 
Whoosh! is a timeless timepiece. It doesn't carry the quantized perfection of 2020 music. The songs are as long as they need to be, and the Rock and Roll Hall of Fame band gives in to what their late, great keyboardist Jon Lord called Deep Purple's "musical restlessness."
It's been 48 years since "Smoke on the Water" was recorded by the Mark II, classic lineup of Ritchie Blackmore, Gillan, Lord, Glover, and Ian Paice. And the current Mark VIII lineup is still pushing musical boundaries.
Deep Purple has its roots as a session band put together by Chris Curtis, the ex-drummer of the British rock and roll band The Searchers. The ensemble found their own sound in March 1968 under the name Roundabout before vocalist Rod Evans, guitarist Ritchie Blackmore, bassist Nick Simper, keyboardist Jon Lord, and drummer Ian Paice named themselves after a grandmother's favorite classic ballad. Gillan and Glover were pulled in from the band Episode Six to handle vocals and bass for the band's four-year commercial and radio peak. The new lineup premiered with the 1970 studio album Concerto for Group, which was recorded with the Royal Philharmonic Orchestra. They turned up the volume and merged prog with a soulful hard rock for the albums Deep Purple in Rock and Fireball and hit their stride.
Deep Purple's plans to record the follow-up to Fireball at the Casino in Montreux, Switzerland got doused when the venue burned down during a Frank Zappa and The Mothers of Invention show. Glover came up with the phrase "Smoke on the Water," and the song entered the iconography of rock music.  It appeared on their Machine Head album. Who Do We Think We Are, which included the hit single "Woman from Tokyo," ended the lineup's tenure with the departure of Gillan and Glover. But they did put out the live album Made in Japan. The classic lineup reunited in 1984 for Perfect Strangers and 1987's The House of Blue Light, but the band once again changed players.
Blackmore left Deep Purple after the 1974 album Stormbringer. He formed Rainbow with vocalist Ronnie James Dio and ultimately pulled in Glover on bass. Deep Purple pulled James Gang guitarist Tommy Bolin, who died of an overdose in 1976. Rainbow's Joe Lynn Turner sang on Deep Purple's Slaves and Masters album from 1990. Gillan rejoined for the album The Battle Rages On…, which saw the end of Blackmore's tenure. He was first replaced by Joe Satriani, and ultimately by Kansas' Steve Morse in 1994, who has been squeezing guitar strings through his fingers ever since. Don Airey has been on keyboards since 2002. Lord passed away on July 16, 2012.
Roger Glover is a veteran of Rainbow, Whitesnake, and his own solo works, like the concept album and live rock opera The Butterfly Ball and the Grasshopper's Feast. He is the underrated producer of artists like Judas Priest, Nazareth, Status Quo, Rory Gallagher, and David Coverdale. Humor infuses much of what he does and his comic timing in conversation is as spot-on as his rhythmic sensibilities. Glover spoke with Den of Geek about the many shades of Deep Purple.
On the song "What the What," Ian sings you're "celebrating the fact that you're still alive." Was that the vibe of the band when you got together for this album?
Well, in a way. When we arrived in Nashville to start working on the record, we had a sort of rehearsal studio there and Bob Ezrin came to see us. It was a Saturday, and he said, "Welcome to Nashville, great to be back, I'd like to invite you all for dinner on Monday night."
"What's this for?" we said.
He said, "Well, just to celebrate the fact that we're together again, and we're still alive."
And I said, "Well you better make it Sunday then."
​But I suppose in a way there's an element of time in the album because it's 50 years it's been going. And who knows how long it will go on? So time is definitely an element in the album, and always has been in most albums, actually.
Usually artists go to Nashville to make use of the steady musicians there. What is it about the place that makes it such a pleasant recording experience?
It was unusual for us. We've had a history of making records in basements and hotels. It was great to be in a really proper studio, and Nashville is one of the few places where there are loads of studios. Nearly every other house is a private studio, and music just is in the air.
​It's not just country music. It's all kinds of music. And there's something about it that's very natural to music. We had such a good time there. It was a great album to make. Bob Ezrin, we got used to working with him very quickly. I think we finally found a place that we felt comfortable in, and that's why we've done three albums there now.
I don't know if I've ever heard Deep Purple sounding like they enjoy old-time rock and roll so much, as on Don Airey's piano solo on "What the What?" Which is more fun in the moment, performing intricate arrangements or letting loose and jamming?
All our songs come from jamming. We don't actually write songs, they just evolve as we play. The first writing session is usually a lot of fun. We just explore different rhythms and riffs and whatever, and then take a break to listen to them, and figure out which ones we really want to work on, and that's the second writing session. And then we go to the studio and record them, but at this point, we rarely have finished vocals or lyrics.
​It's usually when the album has been all recorded instrumentally that Ian Gillan and I go off on our own somewhere for a couple of weeks and we write the words. Sometimes he writes on his own, sometimes I write my own. Sometimes we write together. And that's how it comes out.
​We've always done it that way. It's a strange way to write songs, I know. Most people write the songs before they go in the studio, we write them after we've been in the studio. But it was like that in '69 when I joined the band. It's been the same ever since.
I was going to ask how the songs were presented. Do you make demos occasionally?
No. You don't go to a Purple session with anything like that, anything like a finished song. You go with an idea, and we all work on it together. It's got to be a collective, that's the point of the band, it's a collective. So, one person couldn't write a Deep Purple song. It takes five of us.
But do you ever call one of the Ian's in the middle of the night with melodies you can't get out of your head?
Oh sure. Absolutely, yeah. Especially when you're working on a song, you play the same thing a 100 times maybe, while everyone gets it right. And that's hard to get out of your head sometimes, which is a good sign.
How much of the record was actually recorded live?
Apart from the vocals, most of it. We recorded it all at the same time, in the same room. That's what a band should do. We've tried that layering business, but there's no soul in the music then. The subtleties of what you play when you're actually live with others, it's different to what you do on your own. And I guess that's the magic. I guess we're old fashioned, but we're very proud of it.
Steve Morse has been in the band longer than Ritchie Blackmore at this point.
Who's measuring?
Does that make for a more democratic Deep Purple?
Yes, it does honestly. Deep Purple's always been democratic. It was right from when I first joined the band, we decided that whoever writes any particular idea, we all share, because we all contribute. The way we play is almost as much a part of the writing process as what the riff or the lyrics are. So, we all shared everything.​ It didn't last that way. When I left the band, and Gillan left the band, it changed. It changed up until when Steve Morse joined. When Steve Morse joined, we said, "Right, let's share everything." It takes away stress, it takes away ego, it takes away jealousy, it takes away bad vibes. And I think we all share and we all write for it. We all work our bits. So, that's the way we do it, and it is a democratic band.
Are you always lyrically on the same page? There's a lot of subtle social and political commentary. Does the band have to have a unified front?
No, we don't know what that means. We're just rudely ourselves. It's our own instincts, it's up to us. I suppose as you get older later in life, your lyrics get more profound. But there's always been a wit, a degree of humor in lyrics. We don't take it too seriously. But writing songs about cars and girls, which we did in our 20s, seems slightly inappropriate now. In our 70s, we're taking what's going on around us. Songs come from life.
In the song "Man Alive," there's a line, "The earth was cleansed after the most intelligent became extinct." Does Purple think it's time for a planetary reset?
We wrote that last year. The album was recorded last summer. But, you asked about time, I guess there's a time. And what is time? It depends on how you look at it. To a small insect, they live only a day or two. That's their life. Our life, in the cosmic terms, it's here and gone. It's hard to take in the fact that we've been a band for 50 years, and it seems to have gone so quickly in many ways, hence the name of the album.
The planet will last a lot longer than human people will, and there's a possibility of course, that we'll become extinct. And lo and behold, here we are in a situation where that is much more of a real possibility than it was last summer. So, that's maybe a little prescient. A little forward-thinking, but we didn't know it at the time. It's only that it's becoming apparent. We live in very dangerous times.
Deep Purple is famously part of the unholy trinity, along with Sabbath and Zeppelin. But, how evil have you ever really gotten?
I've never been asked that question before. Evil is a very strong word, anyway. What do you mean by evil, though?
Well, have you ever tried medieval alchemy or sonic magical workings?
Richie was into séances at the beginning of the band, but that's about it. We were a band of musicians. We weren't a band of idiots. Everyone liked to go exploring unknown worlds and smashing hotel rooms up and going crazy. But, I think we were a pretty sane band. Not like, say, Zeppelin. Man, Zeppelin was a pretty sane band apart from Bonzo. And there's always old Keith Moon, but what is it about drummers? I don't know.
Is Ian Paice like that?
No, not at all.
Is the most evil thing you've actually done producing Barbi Benton?
I wouldn't say that was evil. You know, as a producer in a studio, it doesn't really matter what kind of artist you're producing, it's the same problem. And that problem is to create an atmosphere in the studio where an artist is comfortable and can perform to their best. That's the only prime for a producer and how he does it.​Of course, different producers have different means, but that's the main objective. And Barbi Benton was just something that came along and I was not doing anything else. Why not? Everything's a challenge. Day by day, you never know what's going to happen.
How did you get the gig? Did Hugh Hefner tempt you with an unholy threesome?
No, no. There was some connection with my manager at the time, Bruce Payne. I think we did a little tour with them with Cozy Powell. They had a bit of fun driving her and her people around in Scandinavia. I was just asked.
I was listening to Elements, your 1978 album, and it is prog as fuck. Do you write anything out in notation?
I used to know music when I was a kid. I was in choirs and I could read music, but that kind of faded when rock and roll came because it didn't seem to matter to me. With Elements, partly you work with musicians that offer their own particular talents. And I know with a lot of the tunes on that, I just played a synthesizer line for a tune. And I then gave it to an arranger, who'd then make it into an orchestral piece.
​I'm not that kind of musician, that I can just write bunches of stuff. Don Airey is that kind of musician and John Lord is that kind of musician. But I'm not a keyboard player. I'm a simple bass player. It's difficult to convey your message across with a bass. If you've got other instruments involved, you've got to be able to either let them go their own way, which is also a very admirable thing to do, because people bring their own talents to something.
The advance press on the album said Whoosh! was putting the Deep back in Purple. That could be the bass. On what occasions do you lead from the bottom?
I read once that the best leaders are the ones that lead without those being led knowing anything about it. And I suppose I believe that in many ways. It's not a question of telling people what to do, it's making them think they thought of it in the first place. And that's how you get your way, if you like.
​But, with Purple, it's not like that. We all help each other out. We all respect each other. And usually the first thing you play instinctively, and no one has a problem with it. Occasionally, you'll change it, if someone says, "Why don't you play this instead of that?" And how you learn that way, it's not a challenge, it's a positive help.
I know that Deep Purple are friends as well as musicians. Did the band mock Ian Gillan when he tried to make Andrew Lloyd Webber cool?
No, not at all.  We're all individuals. We're in a band, but we're all individuals, like most bands. But maybe us more than others. It was a great opportunity for Ian, we didn't mind that at all. It was great. I did Butterfly Ball. Mind you, I wasn't in the band then, I'd left the band. But still, it gives you an idea that we all have other avenues that we can explore.
There are classic titles and classic titles. "Deep Purple," "Stardust," "Twist and Shout," "I Want to Hold Your Hand," "Stairway to Heaven." Very few songs reach the level of iconography as "Smoke on the Water," and you came up with the phrase. How does it feel to be in the upper echelon of the upper echelon?
About four, five years ago, we did the Montreux Jazz Festival. We've played there quite a few times, but this particular time they had some fighter planes flying over the lake, laying smoke on top of Lake Geneva. And I was on the balcony of the hotel looking at this spectacle and it all came from those four words.
​And it feels unreal to me. I don't feel connected to it. I know how it happened, but somehow it's taken on a complete life of its own, that's nothing to do with me. And seeing these jets flying over Lake Geneva laying smoke on it, it was staggering. How do I take that in? It's very difficult to take that in. I can see it's happening, but how do I feel about it? I feel humbled. Humbled by other people going about their business and doing things based on four little words.
Because of "Smoke on the Water," we know Deep Purple is acquainted with Frank Zappa. Does the band have an equivalent to Zeppelin's mud shark story?
No, in a word. There are a few mischievous moments of course between us, little tricks and stuff, but nothing on that level, no. We weren't really a band that was so outrageous. We had some practical jokes, of course. Richie would be this sort of person. I remember working, we were doing the first Rainbow album, we were doing it in a castle in France, an 11th-century castle. And there were haunting stories, of course.
​I remember going to the bedroom one night and the light didn't work. Just a silly thing, but I knew where whatever was, so I started walking. I then realized that he'd put a suitcase down on the floor, so I went tumbling in the dark. And I knew it was him, no one else would do that. Those sort of stories went on all the time. You have to read my book to hear the rest.
We played a gig in South Korea, in Seoul, an open air festival. And it was the last gig of quite a long tour. And the rain came, the weather turned really bad. And when we arrived at the gig, the crowd was soaking wet. There was a roof over the stage which didn't mean anything because the rain was coming in at such a low angle it was almost horizontal.
​I suppose any other band would say, "Right, we can't do this." But we did it. I remember John at the organ, the rain was hitting the organ on the top of the Hammond and coming back into his face, he couldn't see. And every time Ian Paice hit a drum, it was like Blue Man Group, a fountain came up from it.
​It was ridiculous to actually do a gig in those circumstances, but we didn't want to stay another two or three days until the rain finished and we could do it again. So, we persevered through it. And we went back four or five months later as heroes because we'd done that. We actually played through a tempest.
What does Bob Ezrin bring into the studio?
When you're in a band, it's very difficult to know who you are. I mean you, yeah, you can read the papers, and you can listen to your records, but when you're in it itself, it's very difficult to see yourself from the outside. I've tried producing this band, and believe me, it's difficult. Bob Ezrin's got an overview that we trust. He's a legendary producer for a good reason. He's good at what he does.
​He has a lot of energy, ideas, dynamism. And he moves things along. He's encouraged us to work quickly, so that we capture freshness and spontaneity. Things happen when you're all playing together that you couldn't have when you're playing to a bare drum track, or a click track even, or whatever.
​And I think he brought out us as better song writers. You don't want to become a parody of your past, you always have to move along, and do new things. When he came to see us in Toronto, before Now What?!, he said, "Stretch out a bit. Stretch out." ​And we didn't really know what that meant, but they were two great words. And he encouraged us to explore somewhere to go. I couldn't have imagined in 1970 writing some of the stuff that's on Whoosh! The minute you don't grow and change, you die. So, we're always exploring ourselves and finding new ways to say the same things.
Ezrin is credited with playing keyboards. When you're producing a band like Judas Priest, are you tempted to plug in?
I've done a lot of tambourine, shaker, percussion, bits and pieces. I've done a bit of synthesizer work on a few albums. Most of the albums I've produced, first of all, were in the '70s. Since the '80s, I was in Rainbow, then back in Purple, and I don't have that time. And so synthesizers were very new. I bought an ARP-2600 and I was playing with that when I was doing Elements.
​But I'm not a keyboard player. It's just one way to express and write tunes. Where does creativity come from? People say, "How do you write songs?" I haven't got a clue. Some songs just appear, just as if they were always in existence, and I just stumbled on them. ​If you're struggling with a song, it's best probably to leave it alone, because the best songs always come when you're not looking. "Hang Me Out to Dry" was written when we were totally drunk, so who knows?
Do you think the recording technology has changed metal as much as it has other genres?
Technology changes everything because technology is basically a list of new toys, and people are always looking for new toys. The electric guitar was a new toy once, as were keyboards, as were pianos. Everything was a new toy once, cutting edge, and they change everything.
​When digital music came along, and drum machines, and synthesizers, and sampling. Yes, it changed everything, but it wasn't for us. We don't get swayed by that. I listen to it and I go, "It's either good or bad." It either moves you or it doesn't. But that's not what we do, we play our instruments. And I suppose in the initial impact of that, I thought, "What's a drum machine? Where's the fun in that? You just press a button and it's perfect."
​But of course, it did change everything, because people have now got accustomed to hearing music that's absolutely rhythmically correct. You listen to old rock and roll, and it's got feel, and movement, and groove. And if there's a drum fill, the whole band is there with him. You can't do that if you're working to a click.
​I know you started as a guitarist. Why did you move to the bass?
Out of necessity. A year or two above us, there was another band, and I was so impressed with them I said, "We've got to get a band together." There were three guitarists, one had an electric guitar, a real electric guitar, so naturally, he became the lead guitarist. And the other one could play power chords, and he knew lots of chords. ​I knew maybe five or six chords, and that's about it. So I said, "Well, I can't compete with the guy playing chords, I'll play bass then." So, I took the two top strings off my Spanish with a pickup on it, and I played bass on the four bottom strings. It was a while before I got a real bass guitar. And when I got a real bass guitar, I loved it. It felt very natural to me, so why change?
Who were you listening to when you were developing your bass style that drew you into the possibilities of what the bass could do?
Oh, boy. Well, Duane Eddy's "Peter Gunn." I first heard that on a jukebox in a fairground somewhere when I was 11. And that twangy, ding, ding, ding came in. And, "Oh, this is interesting," and then suddenly the bass came in. It was a jukebox, so the bass end was really amplified, and the power of it was awesome. And I just copied. We were in a band, we copied whatever was coming from America.
I think when I first heard Paul McCartney, that blew me sideways. I think he's very, very underrated as a bass player. He's a great songwriter and an enormous talent. People think of his image, rather than what he does. I'm a huge fan, and listening to the way he played bass was mind-blowing to me.
​And yes, there are other players. You've got Jack Bruce and various people. I listen to bass players from a different point of view if they're good. Victor Wooten, for example, I listen to him and I'm just staggered. And Jaco Pastorius, they're just wonderful, wonderful bass players.
​With COVID-19, what is the status of the Wish Tour?
Well, it's nonexistent, except it's been moved to next summer. A lot of the same gigs have been moved over, but there's obviously no guarantee of that. So, it's a pretty dismal outlook at the moment. It feels like we're practicing till retirement. But I don't want this to end like this. I don't want us to end, actually. I certainly don't want us to have one big closing gig and make a hoopla about it. I just want to keep working until we don't anymore. That's it.
The Whoosh! album, how does it stand in the full spectrum of Deep Purple?
I'm not sure that's for me to say, really. We just supply the music, other people put their meanings and their status to it. Ask me again in five years and I'll be able to tell you more. Of course, it's the 21st album. If I go back through those albums, I think some are better than others. The key ones that stand out, maybe for me, are Deep Purple In Rock, Perfect Strangers, and Perpendicular, because all those were the start of another era.
Deep Purple released Whoosh! on August 7.