News
Daniel Radcliffe Pens Essay Opposing J.K. Rowling's 'Anti-Trans' Comments
"Transgender women are women," Radcliffe wrote in response to Harry Potter author's tweets during Pride Month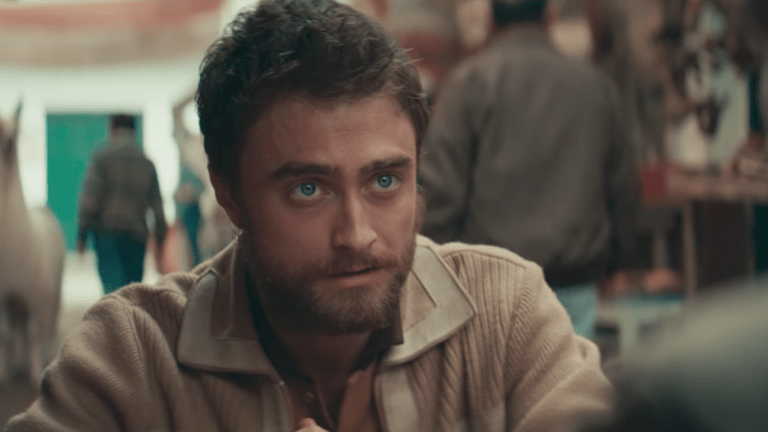 In response to J.K. Rowling's decision to post further views about transgender people on her Twitter account during Pride Month, Harry Potter star Daniel Radcliffe has been moved to publicly oppose the author's comments.
"I realize that certain press outlets will probably want to paint this as in-fighting between J.K. Rowling and myself, but that is really not what this is about, nor is it what's important right now," Radcliffe wrote in an essay posted on The Trevor Project's website.
Founded in 1998, The Trevor Project is a non-profit which focuses on suicide prevention among lesbian, gay, bisexual, transgender, queer and questioning youth. Radcliffe has officially supported the project since August 2009, when he made a major cash donation to bolster its Trevor Lifeline, a nationwide, around-the-clock helpline staffed by trained counselors.
"While Jo is unquestionably responsible for the course my life has taken, as someone who has been honored to work with and continues to contribute to The Trevor Project for the last decade, and just as a human being, I feel compelled to say something at this moment," he explained.
"Transgender women are women. Any statement to the contrary erases the identity and dignity of transgender people and goes against all advice given by professional health care associations who have far more expertise on this subject matter than either Jo or I. According to The Trevor Project, 78% of transgender and nonbinary youth reported being the subject of discrimination due to their gender identity. It's clear that we need to do more to support transgender and nonbinary people, not invalidate their identities, and not cause further harm."
Radcliffe noted that Rowling's comments have upset many fans of her books, which he says may have sought to teach readers that "love is the strongest force in the universe, capable of overcoming anything; if they taught you that strength is found in diversity, and that dogmatic ideas of pureness lead to the oppression of vulnerable groups."
"To all the people who now feel that their experience of the books has been tarnished or diminished, I am deeply sorry for the pain these comments have caused you," Radcliffe said, adding "I really hope that you don't entirely lose what was valuable in these stories to you. "
It's not the first time that Rowling has had to face the consequences of making such comments. Last December, the author condemned the decision to fire think tank employee Maya Forstater after the researcher tweeted "Men cannot change into women."
At the time, Rowling posted "Dress however you please. Call yourself whatever you like. Sleep with any consenting adult who'll have you. Live your best life in peace and security. But force women out of their jobs for stating that sex is real?"
Rowling maintains she is not transphobic, while continuing to confuse issues of sex and gender identification that harm the trans community.
"I respect every trans person's right to live any way that feels authentic and comfortable to them," she said. "I'd march with you if you were discriminated against on the basis of being trans."