Features
Moon Knight: Best Marvel Comics to Read
Are you keen to start digging into Marvel's Moon Knight comics now that the character has his very own Disney+ show? We've got you.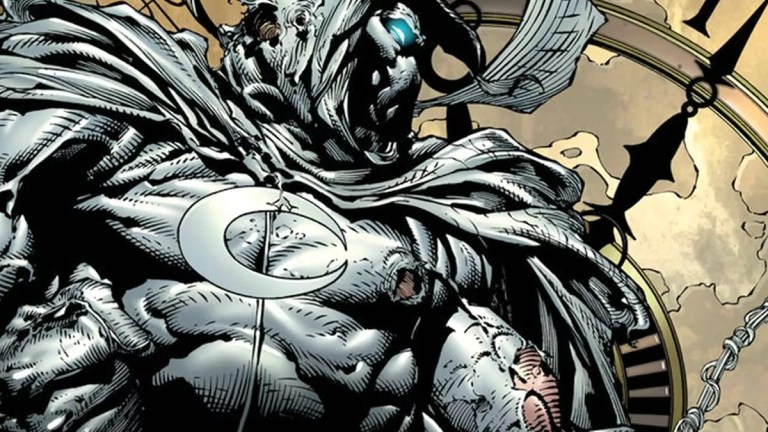 It's hard to explain Marvel's Moon Knight on the best of days. The former mercenary-turned-vigilante can mostly be found after dark on the streets of New York City, protecting those who travel by night as the earthly avatar of the Egyptian moon god Khonshu. But the man behind the mask, Marc Spector, also has Dissociative Identity Disorder, which means that he can flip between alternate identities like that of 'Steven Grant' and 'Jake Lockley'.
He's a complex character who now has almost 50 years of comics under his belt. As a result, it can be a bit daunting if you're looking for a way into his Marvel Comics history and aren't sure where to start. Luckily, we're here to help you as much as we can by isolating some of his best offerings to date!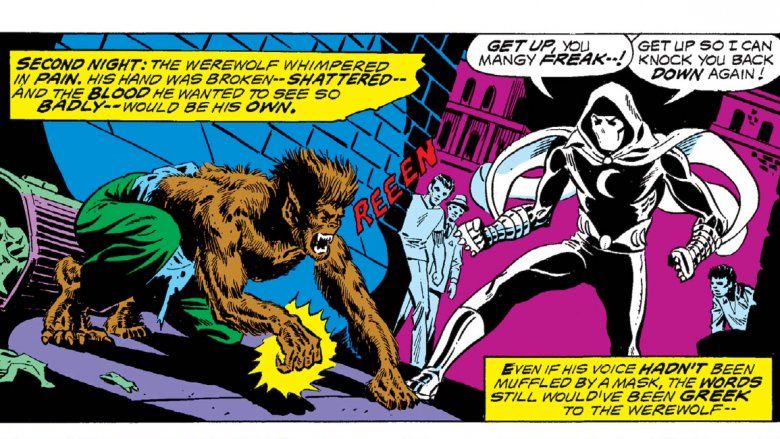 Werewolf by Night #32 (1975) Doug Moench and Don Perlin
The issue that started it all! This was the first appearance of the mysterious white-costumed mercenary known as Moon Knight, here hired by the shadowy Committee to capture inexplicably popular werewolf Jack Russell (yes) and bring him in using all his flashy, high tech nonsense and silver weaponry.
If you're unsure about looking back at Moon Knight's debut because you might not have a clue what's going on in the Werewolf by Night story at this point, don't worry: this book quickly brings you up to date with the main beats of Jack Russell's current situation, and is therefore very easy to read as a one-off dip into Marvel's appealing supernatural world.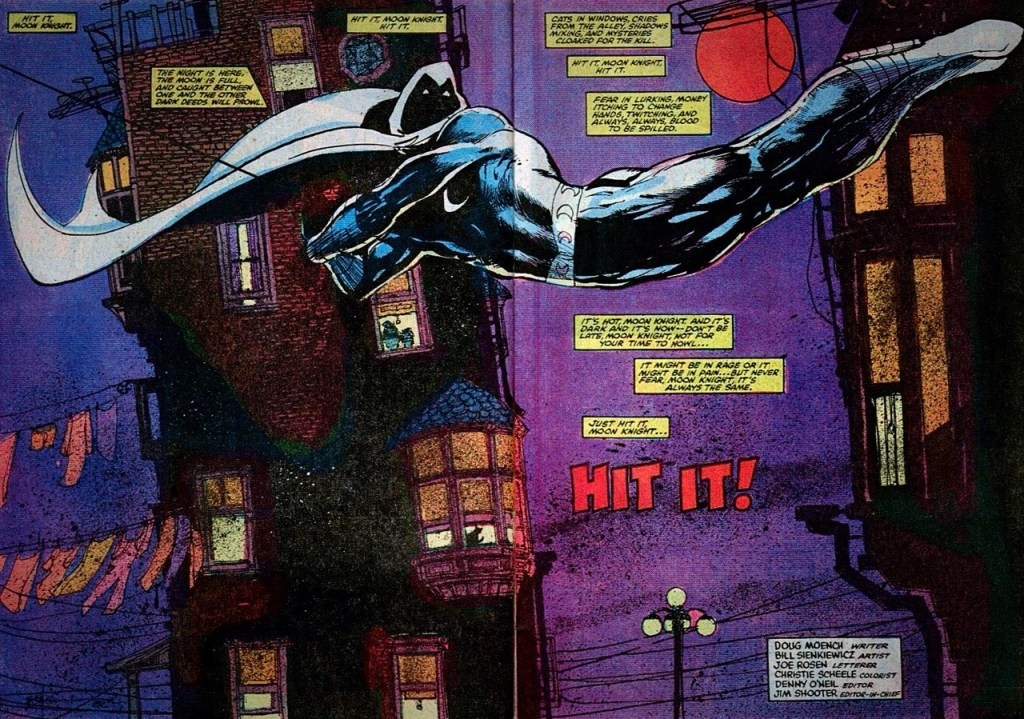 Moon Knight #1-20 (1980-82) Doug Moench and Bill Sienkiewicz
You can read all about Moon Knight's wild origin tale in this iconic series from his co-creator, Doug Moench, and legendary artist Bill Sienkiewicz. Taking us back to a job gone wrong in Egypt, we get to discover what happens when mercenary Marc Spector objects to the brutal behavior of his boss, Raoul Bushman, when they stumble upon an archaeological dig in progress: Bushman leaves him to rot in the desert! Marc eventually crawls to safety, but unfortunately it's too late for the budding knight, and his body is left under the statue of moon god Khonshu, who revives him in exchange for becoming his avatar on earth.
40 years later, this first real stab at developing Moon Knight has lost none of its charm, and although this version of the character hasn't been established as struggling with Dissociative Identity Disorder yet, Marc does construct the identities of Steven and Jake to help him on his mission of lunar vengeance, sowing the seeds for Moon Knight's later reimagining. You'll also witness Spector's first encounter with thief Anton Mogart aka the Midnight Man, who appears in the Disney+ series.
Moon Knight #1-6 (2006) Charlie Huston and David Finch
If you prefer your comic book stories to be on the darker side, Huston and Finch's Moon Knight might be the most appealing look at the character. He starts this series at rock bottom, having seemingly been abandoned by Khonshu. Desperate to once again feel that psychic connection to his god, Marc spirals into a deep depression and abuses drugs. Meanwhile, The Committee hires Profile and Taskmaster to make sure he never climbs back out of the hole he's wallowing in.
A story full of twists, turns, and peak MK violence, this series sets a tone that other books have swerved when trying to avoid the character's Batman comparisons. It's definitely a grittier Moon Knight era, and these pages do have some truly unforgettable imagery to offer.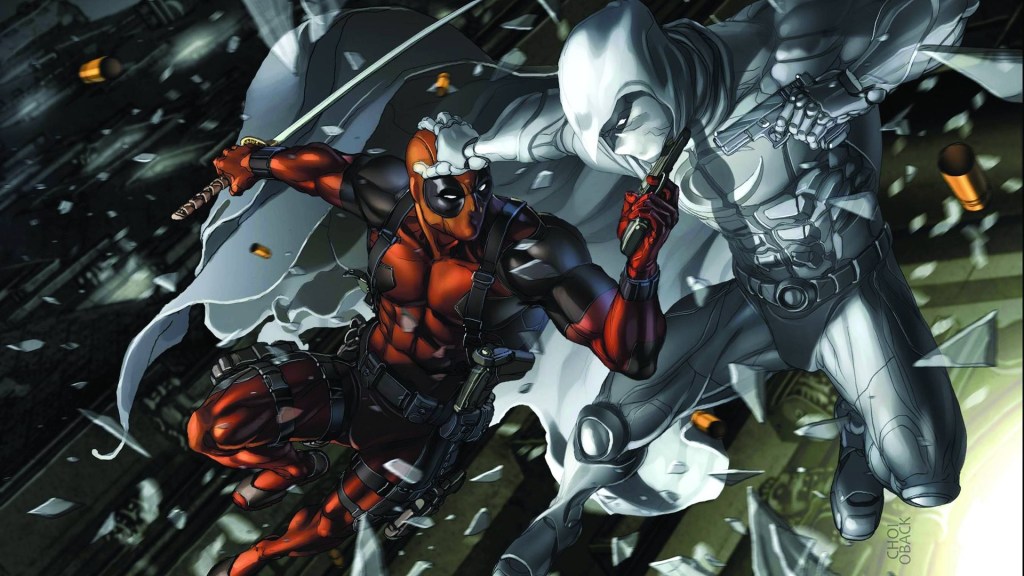 Vengeance of the Moon Knight #1-6 (2009-10) Gregg Hurwitz and Jerome Opena
A quasi-continuation of Huston's era, Gregg Hurwitz takes Moon Knight (leaning on his Jake Lockley identity) back to his more heroic roots. Returning to New York after being run out of town by Norman Osborn, Moon Knight is on a mission of vengeance while trying to earn back the trust of the city, his friends, and various other superpowered beings (including Spider-Man) who still aren't sure what to make of his antics.
Though it might not be the best book to pick up if you're just starting out with Moon Knight, it does make for an interesting diversion later on, and Moon Knight reconciling with his brutal past was just what the character needed at this stage in his evolution.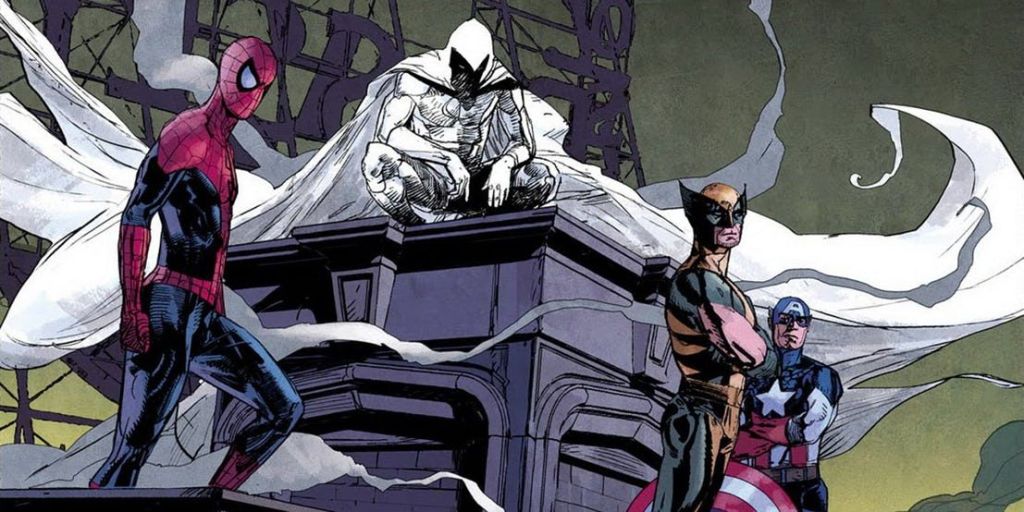 Moon Knight #1-12 (2011-12) Brian Michael Bendis and Alex Maleev
Brian Michael Bendis' controversial take on Moon Knight has long been a subject of debate, but if you're new to the character's comics and consider yourself more of an MCU fan, this book could be the perfect way into the world of Marc Spector because the era brings in quite a few characters that you might already be familiar with!
Marc moves from New York to Los Angeles for a fresh start. Creating and producing a TV show about the adventures of Moon Knight (meta klaxon!) while he deals with the matter of a stolen Ultron head, he partners with Echo in more ways than one and ditches the identities of Steven Grant and Jake Lockley, allowing Spider-Man, Captain America and Wolverine to take over alternate identity duties as he attempts to fashion his own versions of their weapons and make a dent on some west coast crime. The results are mixed, but Alex Maleev's superb art lifts the story beyond its fairly run-of-the-mill street level action.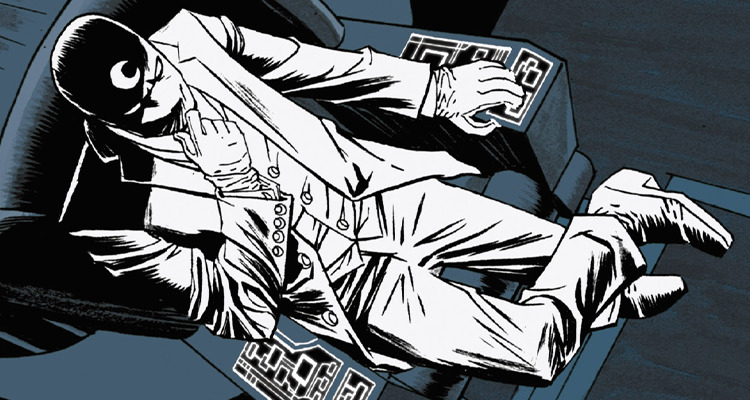 Moon Knight #1-6 (2014) Warren Ellis and Declan Shalvey
Moon Knight got an alter ego makeover thanks to artist Declan Shalvey when he partnered with Warren Ellis for the adventures of a dapper, white-suited supernatural detective version of MK called Mr. Knight in 2014. Prowling the New York streets at night time, Marc investigates some wild cases in this run, including a twisted sleep experiment that's driving people insane. He also punches some ghosts who definitely had it coming.
Featuring six standalone stories for you to get your teeth into, Ellis and Shalvey's book allows you to just read a single issue if that's all you fancy. You'll almost certainly read them all though, because they're up there with some of the best Moon Knight stuff ever produced at Marvel Comics.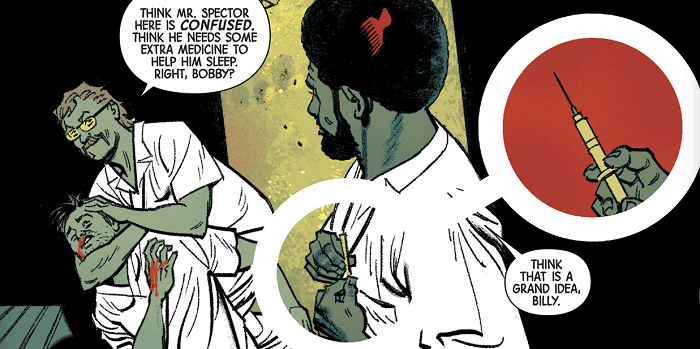 Moon Knight #1-14 (2016-2017) Jeff Lemire and Greg Smallwood
Many Moon Knight fans will tell you that Lemire and Smallwood's Marvel Comics run is the highlight of the character's history, and it's hard to argue with them! Lemire's book, which revolves around Marc Spector being imprisoned in a mental hospital and his attempts to escape while trying to come to terms with his true identity, is a perfect match for the muddled, often trippy nature of Moon Knight, and Smallwood's jaw-dropping art complements the disturbing scenario perfectly with the help of guest artists James Stokoe, Francesco Francavilla, and Wilfredo Torres.
Are the people running the aforementioned hospital who they seem? Is Marc? Has he been there since he was a child? Was he ever Moon Knight? If he wasn't, why does he keep running into people from his past? All these questions and more will be answered! Kind of. Moon Knight wouldn't quite be Moon Knight if he wasn't always a couple of tentative steps away from hanging by a new thread.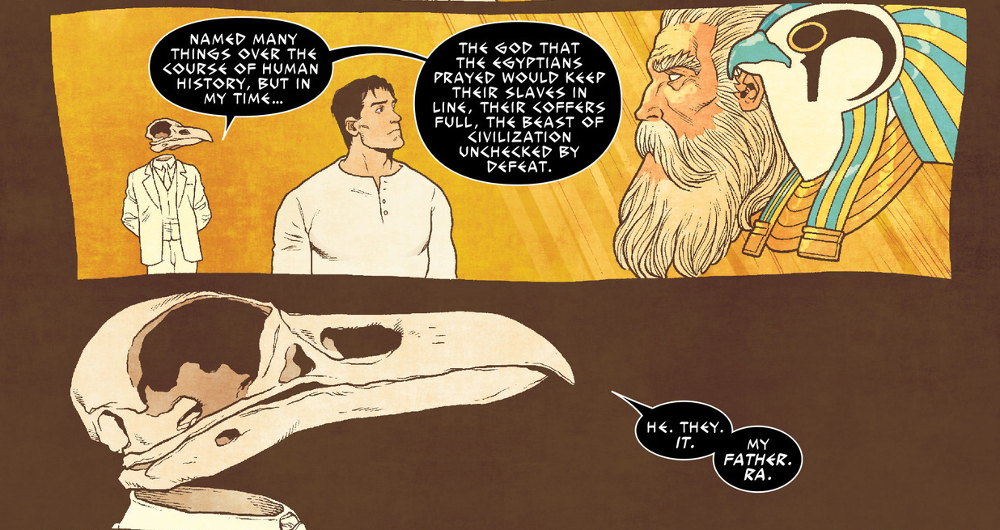 Moon Knight #188-200 (2017-18) Max Bemis and Jacen Burrows
Marc decides to own the bad things people call him in this wild collection from Max Bemis and Jacen Burrows. Although the book might be too extreme for some, it does introduce a rare bad guy that appears to be more than a match for Moon Knight in The Sun King, who has glommed on to some Ra-based ancient Egyptian mythology via one of Marc's old psychiatrists. This is also a run that reveals another bad guy much closer to home, ultimately changing both Marc's life and his priorities in a major way.
Writer Bemis has been open about his own struggles with his mental health, and it's fair to say this book does not handle Marc's Dissociative Identity Disorder with kid gloves. Bemis doesn't know quite how to make all his ambitious ideas work, but he does break open the character and reinvent him yet again over the course of the run, presenting us with a unique version of Marc Spector who cannot always trust his other identities to do the right thing.
Moon Knight #1 (2021-) Jed Mackay and Alessandro Cappuccio
An ideal way in for newbies, the latest Moon Knight relaunch from Marvel Comics has Death of Doctor Strange author Jed Mackay at the narrative helm and Alessandro Cappuccio splashing his creative tendrils all over the dynamic art.
In the guise of Mr. Knight, the story gives Marc a new focus as he opens a Midnight Mission for those traveling at night who find themselves needing shelter from New York's horrible underbelly. Marc takes on a vampire assistant, and dabbles with healing New York's wounds as a sort of friendly-but-vengeful neighborhood priest while Khonshu rots in prison. Mackay treats Marc's DID as a hidden feature here, dodging other iterations and embracing the less sadistic side of the character for a series that has an easy flow, even for those who feel bogged down in Moon Knight's complex history. Refreshing.
All of the series listed here are available to read with an active Marvel Unlimited subscription.