News
Moon Knight Episode Runtimes Shared Online
The runtimes for the first four episodes of Marvel's new Disney+ series Moon Knight have been revealed on social media.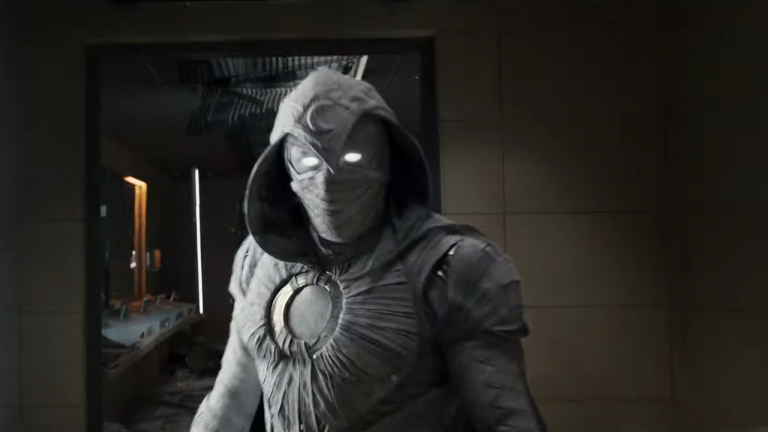 Less than a fortnight ahead of its premiere, runtimes for the first four episodes of Marvel's Moon Knight have made their way onto social media.
Julia Delbel of The Direct shared details of the Moon Knight episodes over on Twitter. According to Delbel, the first episode is 45 minutes long, episode 2 is 50 minutes long, episode 3 is also 50 minutes, and episode 4 is 51 minutes. All the running times listed include the end credits sequence, which is apparently 5 minutes long. This would mean the first episode is the shortest of the stack at around 40 minutes in length.
The Disney+ series has garnered much intrigue in the months gearing up to its release, and is the first Phase 4 offering to entirely revolve around an unexplored character from Marvel Comics in the MCU.
2021 series WandaVision, The Falcon and the Winter Soldier, Loki, What If…?, and Hawkeye all led with characters that Marvel fans already knew from previous MCU movies. Those projects did take the opportunity to introduce other new characters into the MCU, including Echo, John Walker, Monica Rambeau, Ravonna Renslayer, and Kang, but Moon Knight will reportedly focus on its complex new character without counting on the audience's awareness of the rest of the Marvel universe – at least initially. In that sense, it is the biggest gamble on piquing the casual interest of Disney+ subscribers by Marvel Studios to date.
Beloved Star Wars and Ex Machina star Oscar Isaac will reportedly depict the central character of Marc Spector, who has Dissociative Identity Disorder, as struggling with his mental health in the six-episode limited series. Though Spector is Moon Knight's main identity, he also has alternate ones, like anxious gift shop employee Steven Grant. Spector also has a psychic link to the moon god Khonshu, who is capable of reviving him if he dies. In the comics, the character protects those who travel by night, and dishes out brutal vengeance where necessary.
Initial reactions from critics who have already been treated to previews of the first four episodes have been overwhelmingly positive, praising Isaac's performance and describing the "bonkers" series as a psychological thriller with shades of Indiana Jones.
Moon Knight was created for Marvel Studios by Jeremy Slater (The Umbrella Academy). It's been directed by Mohamed Diab (Cairo 678), and The Endless duo of Justin Benson and Aaron Moorhead. Ethan Hawke stars alongside Isaac as Arthur Harrow, while May Calamawy (Ramy) co-stars as Layla El-Faouly. The late Gaspard Ulliel (Twice Upon a Time) plays Anton Mogart aka Midnight Man, and F. Murray Abraham voices moon god Khonshu.
The show will get underway on Disney+ on March 30.