Sponsored
eBay Shares DJ Skee Doctor Strange Variant Cover at New York Comic Con
Artist and philanthropist DJ Skee designed a one-of-a-kind Doctor Strange variant cover for eBay to give away at NYCC this year.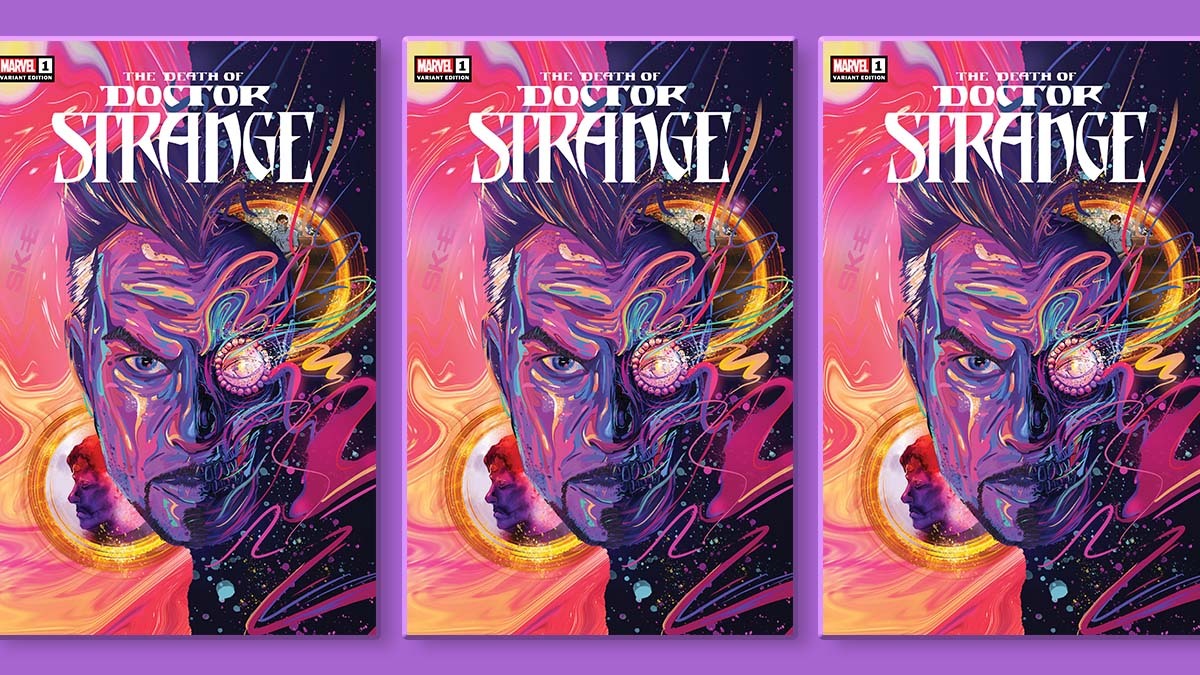 DJ Skee took the psychedelic origins of Doctor Strange to heart when eBay asked him to create a variant cover for the Marvel superhero for New York Comic Con. In a move that speaks both to the entrepreneur's musical and artistic side, the cover evokes the magical colors worthy of the Sorcerer Supreme as well as the trippy music with which the comic is often associated. DJ Skee spoke about his inspiration for the cover as well as his partnership with King Saladeem on some exclusive trading cards being given away with the comic at the eBay booth at NYCC.
"I always try to tie into music especially this year with all my releases… and for this one because he lives on the moon, right?" says DJ Skee regarding his Doctor Strange cover. "I thought, Man on the Moon, Kid Cudi, lives in the galaxy and all these things in doing that, and I thought… especially if you like how his character has evolved almost like a trippy LSD-like vibe… It just felt so right."
Designing a Marvel cover was a dream come true for DJ Skee, and his interpretation even extended to the eBay booth at New York Comic Con. "I kind of had a bucket list [item] that happened," says DJ Skee. "I got the call and they were like, 'Hey, would you be down to design a Marvel comic cover and give it away?' I was like, 'Yeah!' And they were like, 'We need it in two days'. I was like, 'No problem, I'll stop my life. It's Marvel, right?' … and then beyond that I got to design the entire booth. We created videos, there's a little hologram in there… it's like a dream come true walking in and seeing this. It's just insane."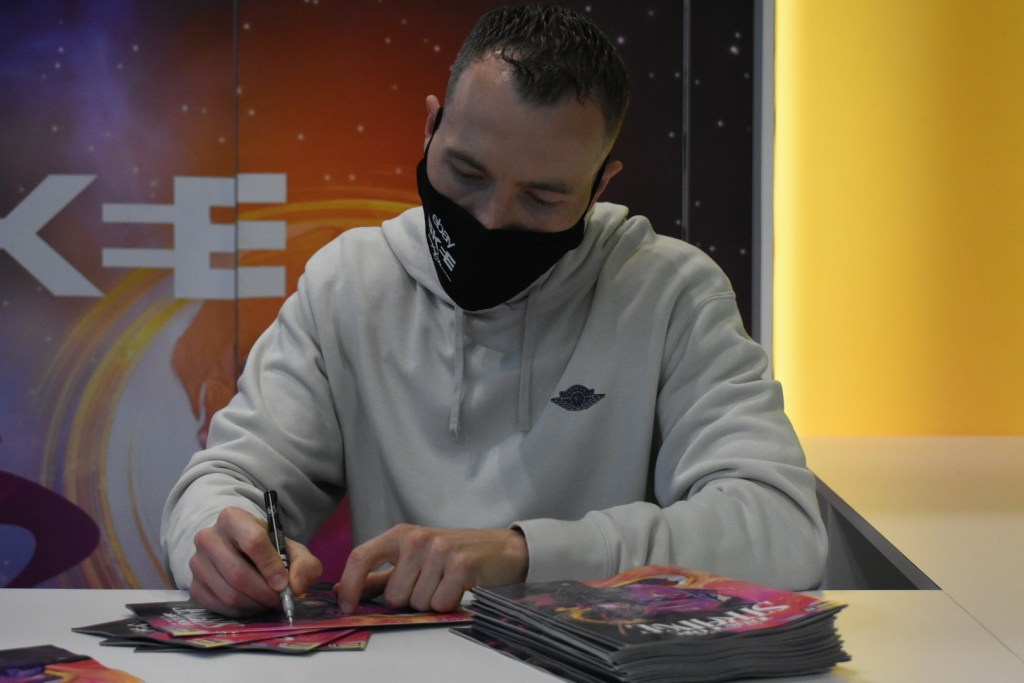 DJ Skee was particularly honored to be involved with such an important Doctor Strange storyline. "I can't believe that it's real that they're killing him off," he said. "I mean obviously he's just always been so hilarious, such an arrogant guy throughout the series, but with this, with him actually facing mortality and it actually ending for him is just absolutely crazy. I can't wait for you guys to see the rest of the comics in the series coming up, and I'm just so honored to do a variant for edition number one of Death of Doctor Strange."
DJ Skee is an artist, musician, and entrepreneur credited with being the first to bring to the radio such artists as Lorde, Post Malone, and Lady Gaga. His business ventures have found him designing marketing campaigns for everyone from Nike to T-Mobile, as well as founding his own companies like the Dash digital radio platform. The trading card partnership with King Saladeem extends his work with Topps' baseball cards into more comics-related collectibles.
Check out the full cover art below and stay tuned for more NYCC updates from Den of Geek and eBay!