Sponsored
DJ Skee Partners with eBay for Post Malone Inspired Exclusive Cards
At Gen Con, you can snag an eBay x DJ Skee exclusive card collaboration inspired by Post Malone, Magic: The Gathering, and Pokémon.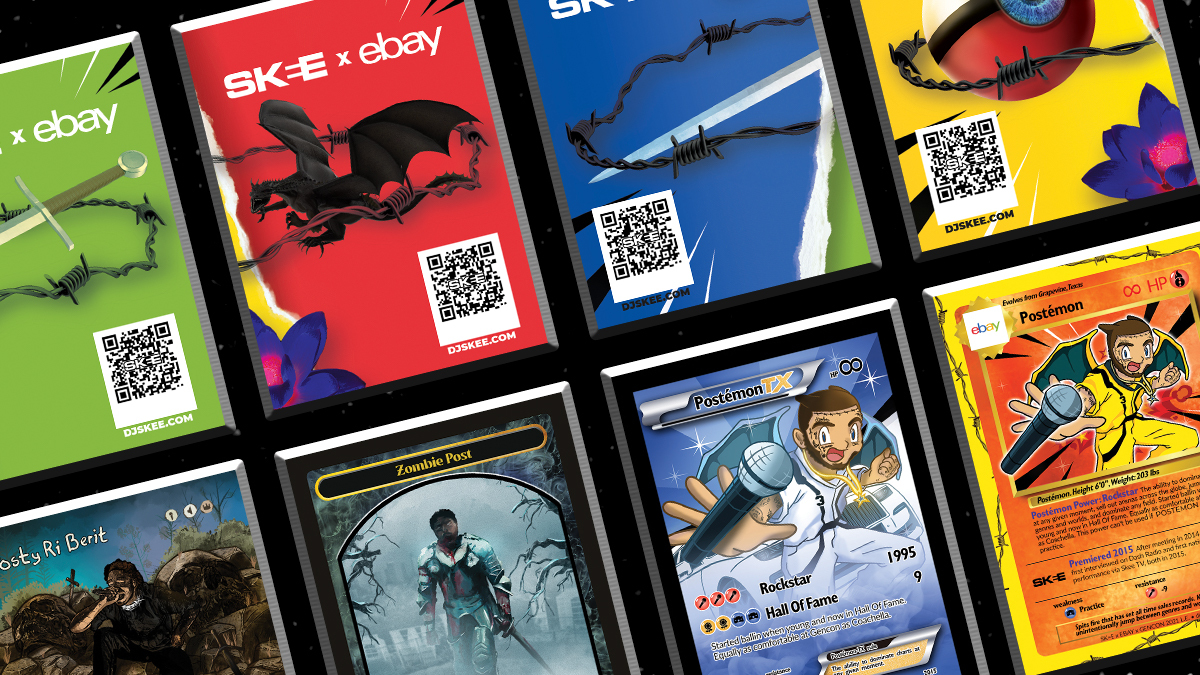 This article is part of our Collector's Digest editorial series powered by: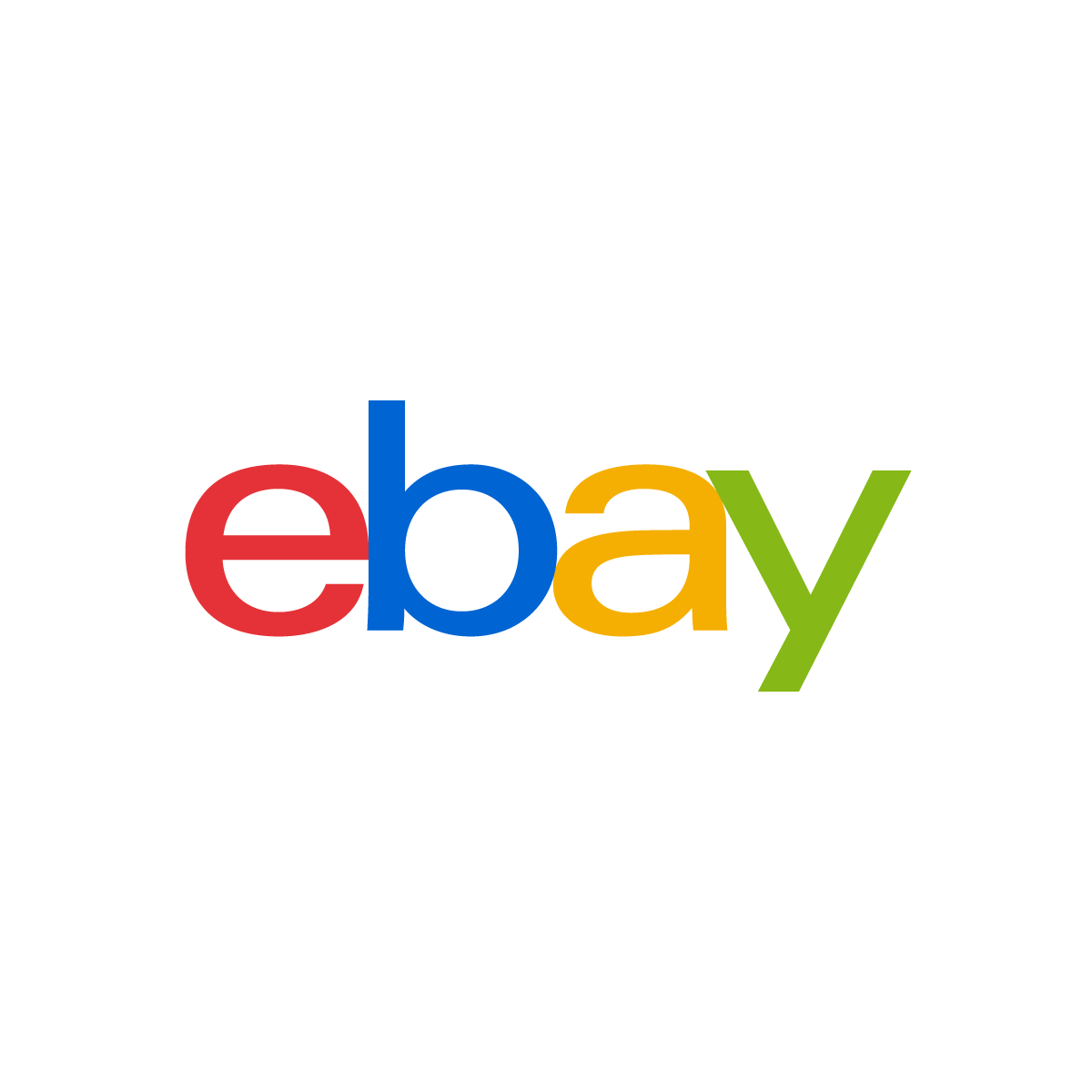 If you've been looking for a reason to make the return to in-person conventions this fall, eBay, DJ Skee, and Gen Con just might have what you've been waiting for.
One of the most popular places to buy and sell rare TCG cards online, eBay is bringing a slew of merchandise and rare items to their booth at Gen Con, along with an exclusive collaboration with DJ Skee.
During the event, eBay will be showcasing multiple rare, high-value Magic: the Gathering and Yu-Gi-Oh! cards at their booth, with an online auction for the cards running concurrently. A charity auction of Flesh and Blood items through the founder of FAB James White will also be held at their booth, with all proceeds benefiting St. Jude's Children Hospital.
On Sept. 17, eBay will also be hosting a signing for well-known Magic: the Gathering artist Aaron Miller. Miller will be signing custom playmats that eBay will be giving away for free.
Rare card auctions and artist signings are cool, but the best part about conventions is exclusive merchandise. For Gen Con 2021, eBay is teaming up with music industry titan DJ Skee to give out just under 2,000 MTG and Pokémon style cards remixed with a Post Malone theme.
DJ Skee and eBay have designed four custom cards: two inspired by Pokémon and two inspired by Magic: the Gathering. Each set will have a base card numbered out of 999 and a rare card numbered out of 99 and will be foiled on 130pt card stock in a 1 touch case. Each card will also feature a QR code on the back linking to a curated Post Malone Spotify playlist from DJ Skee.
The Pokémon cards (cleverly titled "Postémon") feature a Post Malone-inspired character in the style of the classic Pokémon anime. Those lucky enough to get their hands on the card's rare version will be treated to a full art "Postémon TX." While neither card is playable in the real Pokémon TCG, fans of Malone will be treated to a slew of references to Posty's career that will surely bring a smile to their faces.
DJ Skee's take on MTG cards might feature fewer references to Post Malone's career, but the base card features a cool gimmick: it's technically playable. Inspired by the "Hollywood is Dead" album "Hollywood's Bleeding" album, "Zombie Post," is a Zombie token proxy card that is ready to be sleeved and put in your deck. After all, there's no better way to impress an enemy than with a card that has less than 1,000 copies in circulation.
The rare MTG in the set, titled "Posty Ri Berit," is a play on the Commander card "Merieke Ri Berit" which Post Malone recently used to win Game Knights on YouTube and claims is his favorite card to use. While this one isn't playable, its art, references, and rarity are enough to make it a coveted piece for any collector.
eBay will only be handing out one random card per person at the event, but those looking to get a whole set will be able to buy, sell, or trade the cards at the event. Anyone lucky enough to get all four cards will notice that the four backs combine to produce a single image with a Black Lotus in the middle.
"I'm excited to launch my first TCG drop and blend cultures together with music, art, games, and cards," DJ Skee said. "eBay has empowered me to organically bring this project to life at the biggest event in the space and give back to the community."
DJ Skee is a prevalent producer in the music industry that has generated over four billion views and has a network of over two million followers. He is best known for introducing the world to artists including Kendrick Lamar, Lady Gaga, Post Malone, Travis Scott, and more, and has produced for legendary artists such as Michael Jackson and Snoop Dogg.
DJ Skee is no stranger to the world of nerd culture, having produced music for video games such as Halo and Ghost Recon. He is also an owner of Cards & Coffee in Hollywood and runs the collectible alternative asset fund, Mint10.
Gen Con is the largest tabletop gaming convention in North America, pulling in numbers close to 70,000 pre-pandemic. Gen Con puts a highlight on the best and brightest games on the market and is considered by many to be the biggest event in tabletop and CCG gaming each year.
Last year, Gen Con pivoted the convention online due to the ongoing COVID-19 pandemic. This year, it'll be a hybrid in-person event in Indianapolis, with an online component for fans at home. Fans eager to return to the event will be spoiled for choice as Gen Con 2021 will feature over 350 exhibitors, 31 artists, and 23 authors.