News
Comixology Unlimited Free Trial Extended to 60 Days
Here's how you can read comics for free on ComiXology Unlimited while you're on lockdown or in quarantine.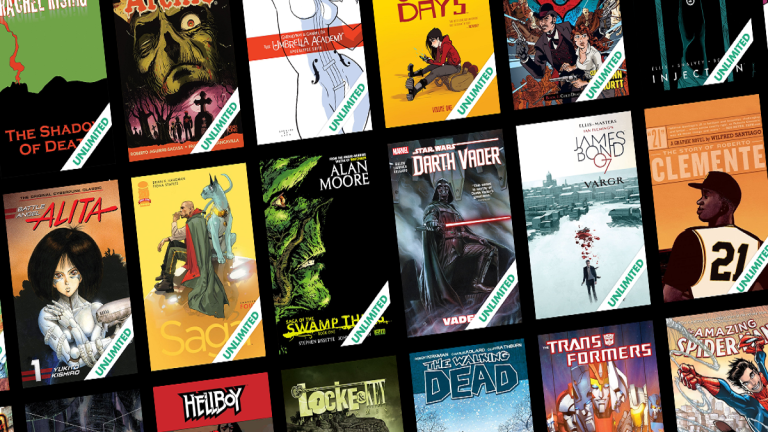 Comixology Unlimited is the subscription streaming service provided by the Amazon-owned largest digital comics distributor in the world, and just in time for our long, national social distancing experiment, they've extended their free trial period to two months. Comixology Unlimited features books from every major publisher. It boasts over 25,000 total comics available to read for free, with original comics by major creators and manga you've never heard of (but some of it very good). 
This move comes as comic shops across the country move to appointment only, mail order, and curbside pickup in response to state and local emergency declarations banning large gatherings to prevent the spread of COVID-19. For people stuck in a house for several weeks, this could be a godsend. Or they could accidentally keep reading X-Men collections after finishing Age of Apocalypse, and discover the Onslaught saga and ask for their money back on a free trial.
Comixology Unlimited was the second major comics streaming service. Marvel was first out of the gate with Marvel Unlimited, and DC joined the party in 2019 with their everything-streaming platform, DC Universe. 
Customers sticking around past the free trial period would pay $5.99 a month to continue their subscription. It's also extra convenient because it's very easy to turn it on and off – one click on your Comixology account page is all it takes to activate and shut down. This is a pretty easy gateway to the service, and a nice thing to do for comic fans stuck at home for an extended period of time. 
Unlimited membership also comes with discounts on new comics. Comixology Unlimited members are entitled to 10-15% off many purchases, including new releases from Marvel, DC, Dark Horse and others. So if your shop is shutting down and you have no place else to buy your books, this could be as lucrative as your pull list discount. Lol, lucrative.
It's worth noting that Comixology Unlimited is the only place to stream Vertigo comics – a Comixology Unlimited subscription gives you access to early arcs in Scalped, Astro City, American Vampire, and the Grant Morrison AND Rachel Pollack runs on Doom Patrol. This access plus all of Dark Horse's old Aliens comics should be more than enough to get you through your shelter in place order. For more on what to read during your lockdown, stick with Den of Geek!
You can sign up for your 60 day ComiXology Unlimited trial right here.