Features
Top New YA Books in March 2020
Here are the young adult books we're most anticipating in February 2020. Do you have any to add to the list?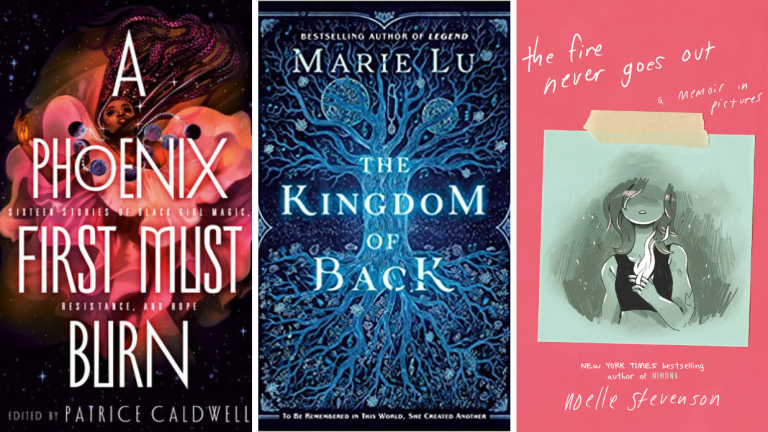 The YA genre is still booming, providing romance, adventure, and more for teens and adults alike. Here are some of the YA books from February 2020 we're most looking forward to …
Top New YA Books in March 2020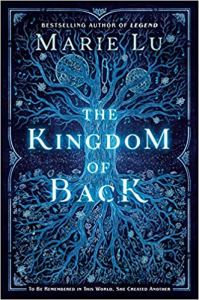 The Kingdom of Back by Marie Lu
Type: Novel
Publisher: G.P. Putnam's Sons Books for Young Readers
Release date: March 3, 2020

Den of Geek says: To put a twist on historical fantasy, author Marie Lu focuses just to the side of a world-changing life. Nannerl Mozart was a real person, and has appeared in fiction before with the aim of bringing some recognition to the famous musician's talented but forgotten sister. The fairy tale element sounds like it will provide strong atmosphere in this musical novel.

Publisher's Summary: Born with a gift for music, Nannerl Mozart has just one wish–to be remembered forever. But even as she delights audiences with her masterful playing, she has little hope she'll ever become the acclaimed composer she longs to be. She is a young woman in 18th century Europe, and that means composing is forbidden to her. She will perform only until she reaches a marriageable age–her tyrannical father has made that much clear.
And as Nannerl's hope grows dimmer with each passing year, the talents of her beloved younger brother, Wolfgang, only seem to shine brighter. His brilliance begins to eclipse her own, until one day a mysterious stranger from a magical land appears with an irresistible offer. He has the power to make her wish come true–but his help may cost her everything.
In her first work of historical fiction, #1 New York Times bestselling author Marie Lu spins a lush, lyrically-told story of music, magic, and the unbreakable bond between a brother and sister.

Buy The Kingdom of Back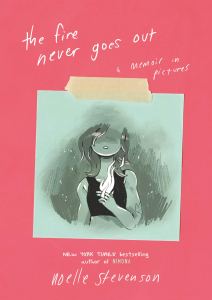 The Fire Never Goes Out by Noelle Stevenson
Type: Illustrated memoir
Publisher: HarperTeen
Release date: March 3

Den of Geek says: Stevenson's cute illustrations and enthusiastic storytelling have delighted me in her adaptation She-Ra and the Princesses of Power, so a look into her life and career sounds like an interesting look into the business of art, the animation industry, and living as a creative person.

Publisher's Summary: From Noelle Stevenson, the New York Times bestselling author-illustrator of Nimona, comes a captivating, honest illustrated memoir that finds her turning an important corner in her creative journey—and inviting readers along for the ride.
In a collection of essays and personal mini-comics that span eight years of her young adult life, author-illustrator Noelle Stevenson charts the highs and lows of being a creative human in the world.

Whether it's hearing the wrong name called at her art school graduation ceremony or becoming a National Book Award finalist for her debut graphic novel, Nimona, Noelle captures the little and big moments that make up a real life, with a wit, wisdom, and vulnerability that are all her own.
A Phoenix First Must Burn, edited by Patrice Caldwell
Type: Anthology
Publisher: Viking Books for Young Readers
Release Date: March 10

Den of Geek says: A grab-bag of some of the best writers of color in the YA space today,this anthology faces challenges head-on to tell stories of Black women and gender-non-conforming people. It looks like a good mix of realistic and fantastical stories, set past, future, and present.

Publisher's summary: Evoking Beyoncé's Lemonade for a teen audience, these authors who are truly Octavia Butler's heirs, have woven worlds to create a stunning narrative that centers Black women and gender nonconforming individuals. A Phoenix First Must Burn will take you on a journey from folktales retold to futuristic societies and everything in between. Filled with stories of love and betrayal, strength and resistance, this collection contains an array of complex and true-to-life characters in which you cannot help but see yourself reflected. Witches and scientists, sisters and lovers, priestesses and rebels: the heroines of A Phoenix First Must Burn shine brightly. You will never forget them.

Buy A Phoenix First Must Burn
Top New YA Books in March 2020
Deathless Divide by Justina Ireland
Type: Novel (Second in series)
Publisher: Balzer + Bray
Release date: 2/4/20
Den of Geek says: Justina Ireland's Dread Nation was a buzzy historical zombie novel with a keen awareness of racial dynamics in Civil War-era America. The sequel looks to be just as intense as the first.
Publisher's summary: The sequel to the New York Times bestselling epic Dread Nation is an unforgettable journey of revenge and salvation across a divided America.
After the fall of Summerland, Jane McKeene hoped her life would get simpler: Get out of town, stay alive, and head west to California to find her mother.
But nothing is easy when you're a girl trained in putting down the restless dead, and a devastating loss on the road to a protected village called Nicodemus has Jane questioning everything she thought she knew about surviving in 1880s America.
What's more, this safe haven is not what it appears—as Jane discovers when she sees familiar faces from Summerland amid this new society. Caught between mysteries and lies, the undead, and her own inner demons, Jane soon finds herself on a dark path of blood and violence that threatens to consume her.
But she won't be in it alone.
Katherine Deveraux never expected to be allied with Jane McKeene. But after the hell she has endured, she knows friends are hard to come by—and that Jane needs her too, whether Jane wants to admit it or not.
Watching Jane's back, however, is more than she bargained for, and when they both reach a breaking point, it's up to Katherine to keep hope alive—even as she begins to fear that there is no happily-ever-after for girls like her.
Buy Deathless Divide by Justina Ireland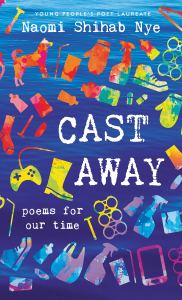 Cast Away: Poems for Our Time by Naomi Shihab Nye
Type: Poetry
Publisher: Greenwillow Books
Release date: 2/11/2020
Den of Geek says: This unique book of poetry seems perfectly suited to today's environmental and humanitarian issues. What happens to the things we throw away? What happens to the people who aren't wanted? The metaphor is rich.
Publisher's summary: Acclaimed poet and Young People's Poet Laureate Naomi Shihab Nye shines a spotlight on the things we cast away, from plastic water bottles to those less fortunate, in this collection of more than eighty original and never-before-published poems. A deeply moving, sometimes funny, and always provocative poetry collection for all ages.
"Nye at her engaging, insightful best."―Kirkus (starred review)
"How much have you thrown away in your lifetime already? Do you ever think about it? Where does this plethora of leavings come from? How long does it take you, even one little you, to fill the can by your desk?"―Naomi Shihab Nye
National Book Award Finalist, Young People's Poet Laureate, and devoted trash-picker-upper Naomi Shihab Nye explores these questions and more in this original collection of poetry that features more than eighty new poems. "I couldn't save the world, but I could pick up trash," she says in her introduction to this stunning volume.
With poems about food wrappers, lost mittens, plastic straws, refugee children, trashy talk, the environment, connection, community, responsibility to the planet, politics, immigration, time, junk mail, trash collectors, garbage trucks, all that we carry and all that we discard, this is a rich, engaging, moving, and sometimes humorous collection for readers ages twelve to adult.
Buy Cast Away: Poems for Our Time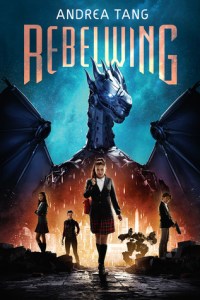 Rebelwing by Andrea Tang
Type: Novel
Publisher: Razorbill
Release date: 2/25/20
Den of Geek says: Robot dragons? What more to say? The fantastical war story setting and high-energy cast of characters looks like it'll make this one a good read for fans of Pacific Rim.
Publisher's summary: Things just got weird for Prudence Wu.
One minute, she's cashing in on a routine smuggling deal. The next, she's escaping enforcers on the wings of what very much appears to be a sentient cybernetic dragon.
Pru is used to life throwing her some unpleasant surprises–she goes to prep school, after all, and selling banned media across the border in a country with a ruthless corporate government obviously has its risks. But a cybernetic dragon? That's new.
She tries to forget about the fact that the only reason she's not in jail is because some sort of robot saved her, and that she's going to have to get a new side job now that enforcers are on to her. So she's not exactly thrilled when Rebelwing shows up again.
Even worse, it's become increasingly clear that the rogue machine has imprinted on her permanently, which means she'd better figure out this whole piloting-a-dragon thing–fast. Because Rebelwing just happens to be the ridiculously expensive weapon her government needs in a brewing war with its neighbor, and Pru's the only one who can fly it.
Set in a wonderfully inventive near-future Washington, D.C., this hilarious, defiant debut sparkles with wit and wisdom, deftly exploring media consumption, personal freedoms, and the weight of one life as Pru, rather reluctantly, takes to the skies.