Features
Top New Science Fiction Books in February 2022
Take a look at our top picks for new science fiction books in February 2022.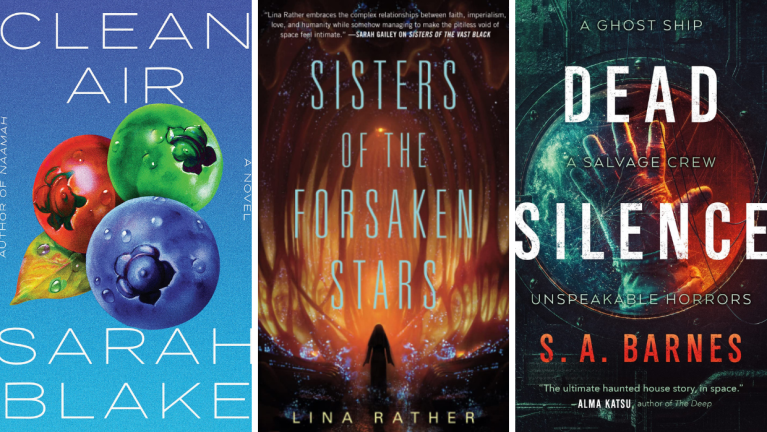 From outer space to future Earth, science fiction helps us explore what-ifs and the human heart. Take a look at our top picks for new science fiction books in February 2022.
Clean Air by Sarah Blake
Type: Novel
Publisher: Algonquin Books
Release date: Feb. 8
Den of Geek says: Early reviews are positive for this post-post climate apocalypse story combining speculative fiction and a poet's sensibilities.
Publisher's summary: The climate apocalypse has come and gone, and in the end it wasn't the temperature climbing or the waters rising. It was the trees. The world became overgrown, creating enough pollen to render the air unbreathable.
In the decade since the event known as the Turning, humanity has rebuilt, and Izabel has gotten used to the airtight domes that now contain her life. She raises her young daughter, Cami, and attempts to make peace with her mother's death. She tries hard to be satisfied with this safe, prosperous new world, but instead she just feels stuck.
And then the peace of her town is shattered. Someone starts slashing through the domes at night, exposing people to the deadly pollen—a serial killer. Almost simultaneously, Cami begins sleep-talking, having whole conversations about the murders that she doesn't remember after she wakes. Izabel becomes fixated on the killer, on both tracking him down and understanding him. What could compel someone to take so many lives after years dedicated to sheer survival, with humanity finally flourishing again?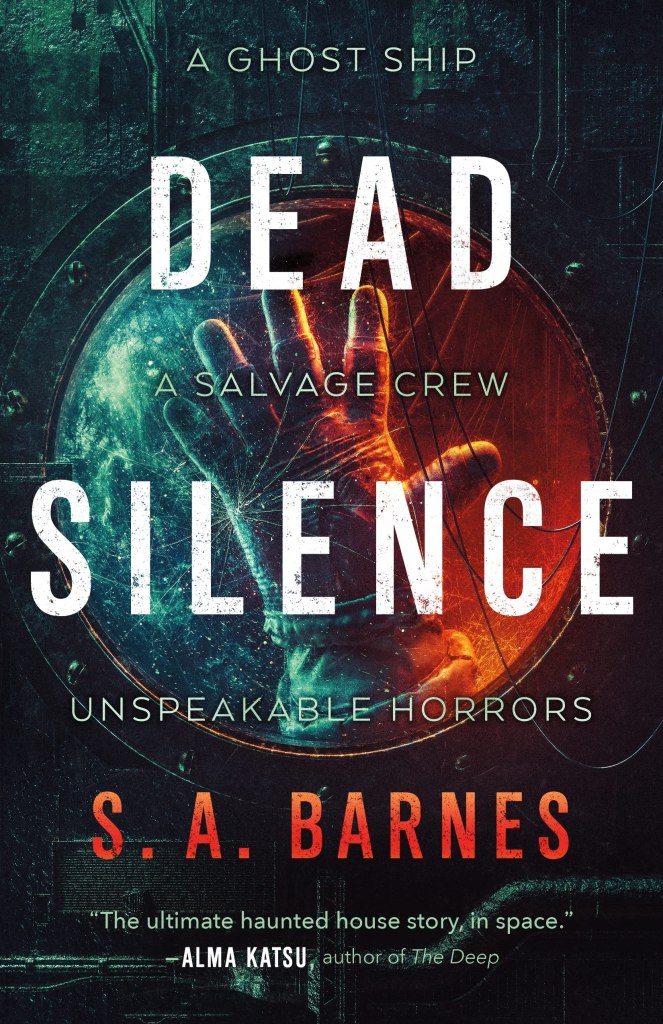 Dead Silence by S.A. Barnes
Type: Novel
Publisher: Tor Nightfire
Release date: Feb. 8
Den of Geek says: Horror meets science fiction in a haunted house story set in space. The author has a long bibliography of YA and romance, while this is her debut horror novel.
Publisher's summary: Claire Kovalik is days away from being unemployed―made obsolete―when her beacon repair crew picks up a strange distress signal. With nothing to lose and no desire to return to Earth, Claire and her team decide to investigate.
What they find is shocking: the Aurora, a famous luxury spaceliner that vanished on its maiden tour of the solar system more than twenty years ago. A salvage claim like this could set Claire and her crew up for life. But a quick search of the ship reveals something isn't right.
Whispers in the dark. Flickers of movement. Messages scrawled in blood. Claire must fight to hold on to her sanity and find out what really happened on the Aurora before she and her crew meet the same ghastly fate.
Buy Dead Silence by S.A. Barnes.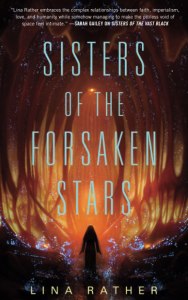 Sisters of the Forsaken Stars by Lina Rather
Type: Novella
Publisher: Tor.com
Release date: Feb. 22

Den of Geek says: Sisters of the Vast Black was inventive and wide-ranging for a novella, introducing the space nuns and living ships that return in the sequel.
Publisher's summary: Not long ago, Earth's colonies and space stations threw off the yoke of planet Earth's tyrannical rule. Decades later, trouble is brewing in the Four Systems, and Old Earth is flexing its power in a bid to regain control over its lost territories.

The Order of Saint Rita―whose mission is to provide aid and mercy to those in need―bore witness to and defied Central Governance's atrocities on the remote planet Phyosonga III. The sisters have been running ever since, staying under the radar while still trying to honor their calling.

Despite the sisters' secrecy, the story of their defiance is spreading like wildfire, spearheaded by a growing anti-Earth religious movement calling for revolution. Faced with staying silent or speaking up, the Order of Saint Rita must decide the role they will play―and what hand they will have―in reshaping the galaxy.