News
Sonic Universe #62 Cover Preview From Archie Comics
Check out your first look at the covers to Sonic Universe #62, the conclusion of the "Shadow Fall" story!
Can't wait until March to see what Archie Comics' Sonic Universe has in store for the end of the epic "Shadow Fall" saga? Neither can we…but for now, take a sneak peak at the covers to Sonic Universe #62, including your first look at the cool "CGI Variant" cover by Rafa Knight! Here's what they've got to say about Sonic Universe #62…
"The EPIC CONCLUSION to the alien-smashing saga starring Shadow the Hedgehog IS HERE! "Shadow Fall" Part Four: Shadow vs. Black Death for the fate of the world!  Who will walk away alive?  Who won't make it to see a new day? Meanwhile, Rouge and Omega desperately try to save their G.U.N. comrades as Eclipse hunts them down!  All this with a ticking nuclear time-bomb in the background!  Don't miss the pulse-pounding conclusion! Featuring new cover art from Tracy Yardley! and a special "CGI" variant by newcomer Sonic superstar Rafa Knight!"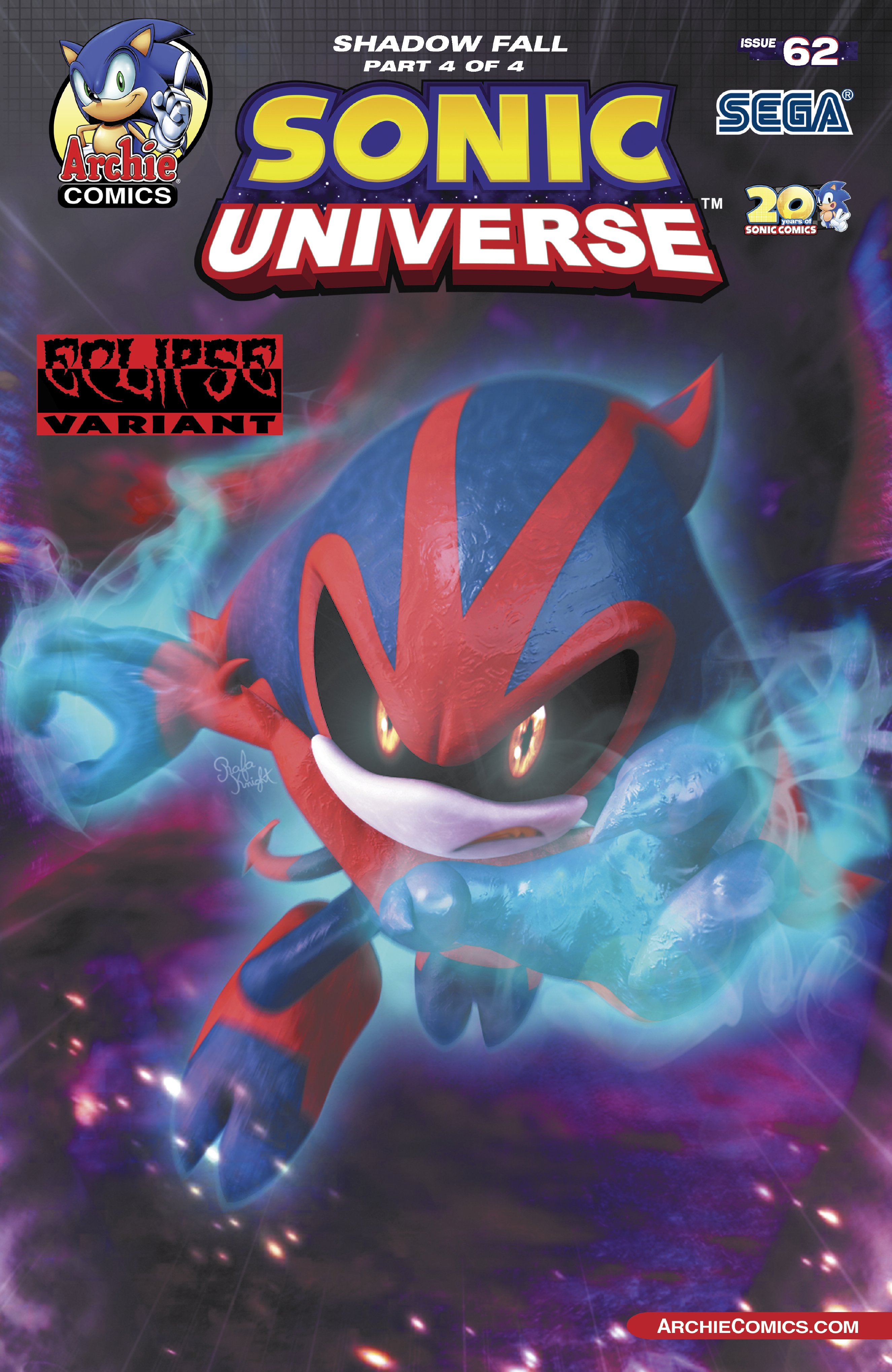 SONIC UNIVERSE #62
Script: Ian Flynn
Art: Jamal Peppers, Jim Amash, Jack Morelli and Matt Herms
Cover: Tracy Yardley!, Jim Amash and Steve Downer
CGI Variant Cover: Rafa Knight
On Sale at Comic Specialty Shops: 3/26
32-page, full color comic
$2.99 US
Like us on Facebook and follow us on Twitter for all news updates related to the world of geek. And Google+, if that's your thing!