Features
Best New Science Fiction Books in August 2022
Our picks for the best science fiction novels coming out in August 2022 are three deeper than your average beach reads you won't want to miss.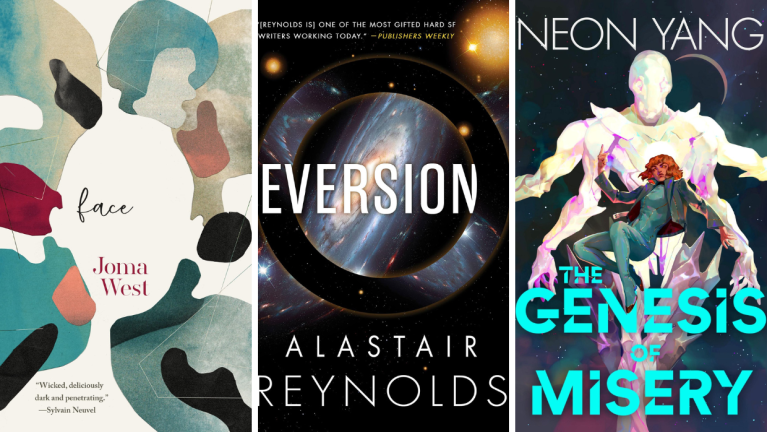 Science fiction takes the ideas that concern us today and expands them outward. While the horizons of physics are still ever-changing, much of today's science fiction spins out cultural questions instead. Who are we online? What does near-future artificial intelligence look like? Plus, some hard science from an astrophysicist. See Den of Geek's picks for the best new science fiction books in August 2022.
Meet Us by the Roaring Sea by Akil Kumarasamy
Type: Novel
Publisher: Farrar, Straus and Giroux
Release date: August 22
Den of Geek says: This one is a bit of a deep cut, but with many genre publishers focusing on fantasy, it can be best to look at the margins for science fiction. Still, it's not unheard of: Publishers Weekly has praised this literary-flavored near future tale as "gorgeous prose … quiet meditations on memory will enthrall readers."
Publisher's summary: In the near future, a young woman finds her mother's body starfished on the kitchen floor in Queens and sets on a journey through language, archives, artificial intelligence, and TV for a way back into herself. She begins to translate an old manuscript about a group of female medical students―living through a drought and at the edge of the war―as they create a new way of existence to help the people around them. In the process, the translator's life and the manuscript begin to become entangled.
Along the way, the arrival of a childhood friend, a stranger, and an unusual AI project will force her to question her own moral compass and sense of goodness. How involved are we in the suffering of others? What does real compassion look like? How do you make a better world?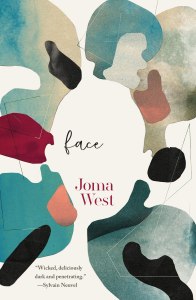 Face by Joma West
Type: Novel
Publisher: Tordotcom
Release date: August 2
Den of Geek says: I recently reread Uglies, the YA dystopia set in a world with government-mandated plastic surgery. Face plays with some of the same things in a contemporary, adult novel with shades of The Twilight Zone as well, adding in ideas about today's online world and which "face" we present to the world.
Publisher's summary: Schuyler and Madeleine Burroughs have the perfect Face―rich and powerful enough to assure their dominance in society.

But in Schuyler and Maddie's household, cracks are beginning to appear. Schuyler is bored and taking risks. Maddie is becoming brittle, her happiness ever more fleeting. And their menial is fighting the most bizarre compulsions.

In Face, skin color is an aesthetic choice designed by professionals, consent is a pre-checked box on the path to social acceptance, and your online profile isn't just the most important thing―it's the only thing.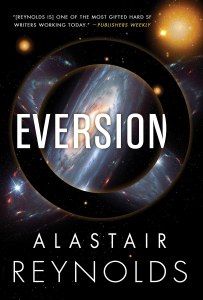 Eversion by Alistair Reynolds
Type: Novel
Publisher: Orbit
Release date: August 2
Den of Geek says: Reynolds is a master of hard science fiction. This era-spanning novel doesn't forget the human stories among the science, either.
Publisher's summary: In the 1800s, a sailing ship crashes off the coast of Norway. In the 1900s, a Zepellin explores an icy canyon in Antarctica. In the far future, a spaceship sets out for an alien artifact. Each excursion goes horribly wrong. And on every journey, Dr. Silas Coade is the physician, but only Silas seems to realize that these events keep repeating themselves. And it's up to him to figure out why and how. And how to stop it all from happening again.