Features
5 Science Fiction and Fantasy Adventures to Read This Summer
Here are some of the science fiction and fantasy books we're most excited to read this summer.
As you know, summer is the best time for adventures—and, by that, we mean it's a great time to curl up in a hammock, on the beach, or in your air-conditioned living room with a good genre page-turner. 
Here are some of the science fiction and fantasy books we're looking forward to reading this summer…
Before Mars by Emma Newman
In our review of Emma Newman's Before Mars, we call the book "a compelling mystery built around a deep study of anxiety and suspicion." Based in a world in which space colonization was enabled by 3D printers that can produce almost anything, Newman weaves a tale of perspective, mental health, and personal trauma that follows geologist and artist Anna Kubrick as she relocates to a Martian colony designed as both scientific research facility and reality show.
Anna has plans to be in the colony for a year, which means she will be away from her husband and baby back on Earth for that same amount of time. When the book starts, after a month-long voyage from Earth, Anna is already beginning to feel the distance. When Anna finds a note seemingly from herself telling her not to trust the colony's psychologist, she starts to wonder what is real and what is not. Is Anna caught up in a corporate conspiracy or is she losing her mind?
Previous books in the series: Planetfall (though Before Mars is a true standalone)
Release date: April 18th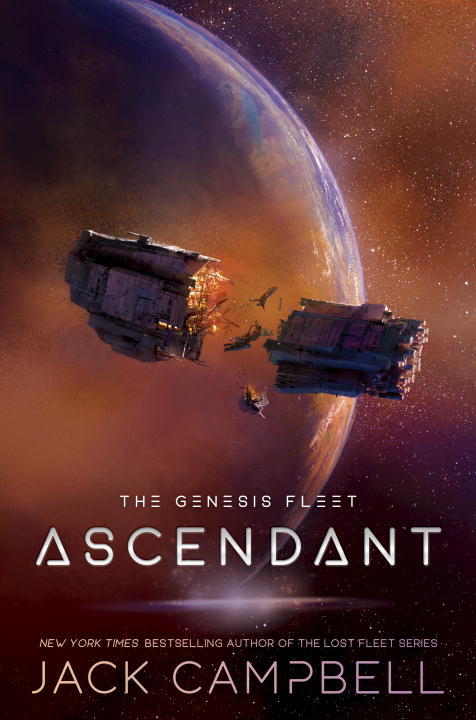 Ascendant by Jack Campbell
The development of the faster-than-light drive has made human colonization of space into a reality. As humanity continues to push into the frontiers of space, Earth's system of law and order has fallen behind. This is the world we enter in The Genesis Fleet saga, which begins in Vanguardand picks back up in Ascendant, catching up with former fleet officer Rob Geary and former Marine Mele Darcy three years after their defense of Glenlyon.
In that time, tensions have only risen. When one of Glenlyon's warships is destroyed during an attempt to break the blockade that has cut Glenlyon off from the rest of human-colonized space, the colony's defenses are thinner than ever. When Geary takes Glenlyon's last remaining destroyer to safeguard a diplomatic mission at a nearby star Kosatka, we are brought along on another tale of humanity's fight for freedom on the frontier of space.
Previous books in the series: Vanguard
Release date: May 15th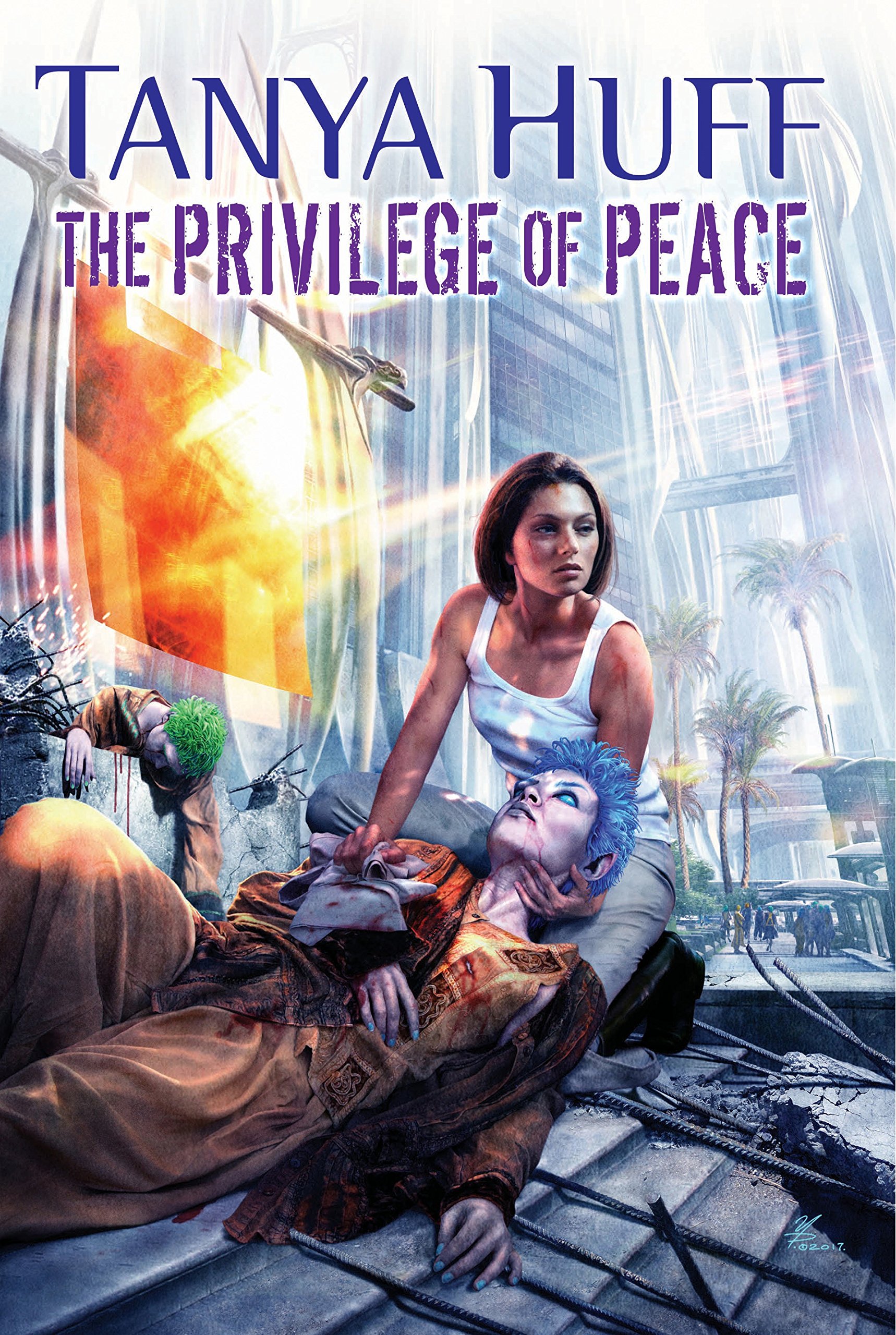 The Privilege of Peace by Tanya Huff
In this third book in the Peacekeeper series and sixth book in the Confederation series, former space marine Torin Kerr is pulled back into the Confederation and the war she left behind.
For those unfamiliar with the Confederation, it is an alliance of alien races that spans across the galaxy. It is first introduced in Huff's novel Valor's Choice (Confederation #1) when Earth and several other races are granted membership. In exchange, they must act as soldiers/protectors of the more "civilized" races within the Confederation, who have turned away from war.
The Peacekeeper series follows former space marine Torin Kerr after her departure from the Confederation. Speaking to Tor about the first book in the Peacekeeper series, An Ancient Peace, Huff said of the main character:
In An Ancient Peace, Torin is looking for a new sense of purpose. She's spent her entire adult life in the Confederation Marine Corps, fighting in a war where the hostilities had been manipulated by an outside source from the beginning and when she finds this out, she's feeling more than a little betrayed. She can't be in the military any longer but neither can she just toss aside everything—the experience, the competence, the sense of responsibility—that made her so good at her job. So between Truth of Valor[the fifth book in the Confederation series] and An Ancient Peace, she created a new job. Freelance ass-kicking on the side of right.
Huff's skill at worldbuilding is impressive and, over the course of the Confederation and Peacekeeper series, the author has created a complex, multi-cultural setting in which to explore issues of colonialism and the trauma of war. This is a great series for fans of the TV show Farscape (Torin has definite Aeryn Sun vibes) or Ann Leckie's Imperial Radch series.
Previous books in the series: Peacekeeper Series:An Ancient Peace and A Peace Divided. Confederation Series: Valor's Choice, The Better Part of Valor, The Heart of Valor, Valor's Trial, The Truth of Valor, An Ancient Peace, and A Peace Divided
Release date: June 19th
The Empire of Ashes by Anthony Ryan
Going through serious Game of Thrones withdrawal? Same. The Empire of Ashes, the third book in the Draconis Memoria series, might just be the thing that gets you through this seemingly interminable hiatus. Because, yes, here be dragons—well, kind of.
In the Draconis Memoria series, author Anthony Ryan imagines a world in which the blood of drakes (creatures that are very similar to dragons) can be used to create elixirs that will grant the "blood-blessed"—aka the lucky few who don't die from drinking drake blood—incredible powers. 
In this third novel in the series, we follow blood-blessed rogue Claydon Torcreek, Ironship Trading Syndicate agent Lizanne Lethridge, and Ironship captain Corrick Hilemore—three characters first thrown together in The Waking Fire—as they face off against a drake of unimaginable power threatening to destroy the world. So, yeah, the stakes are pretty high. No White Walkers, though.
Previous books in the series: Sandrunners, The Waking Fire, The Legion of Flame
Release date: July 3rd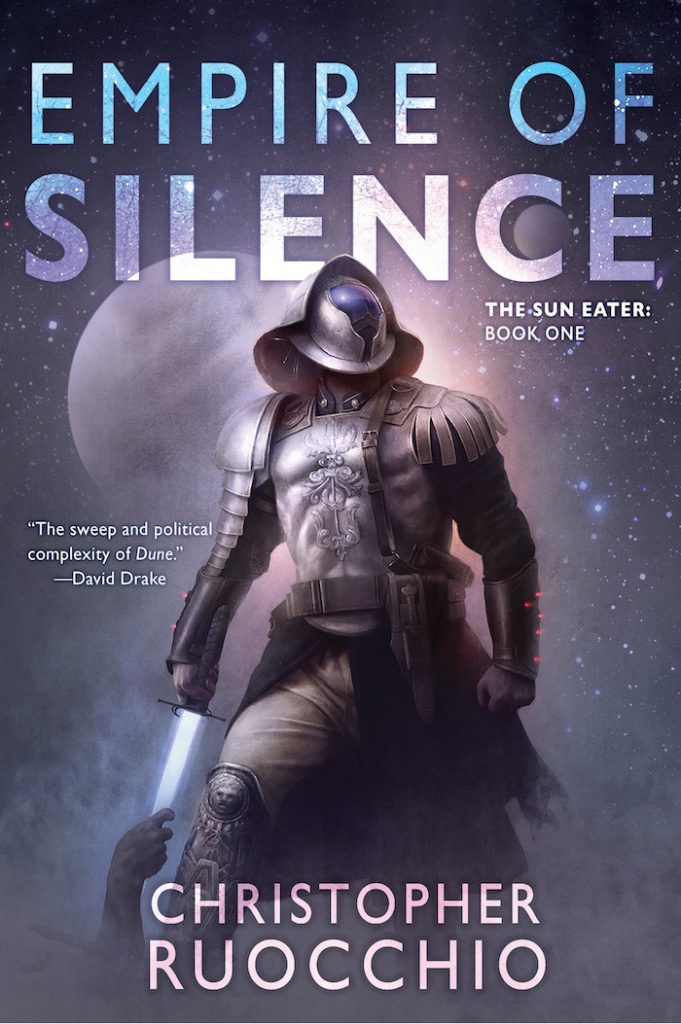 Empire of Silence by Christopher Ruocchio
If you can't decide whether to go for science fiction or fantasy with your first summer read, might we recommend Empire of Silence, which has a healthy mix of both? The first in the planned Suneater series, Empire of Silence follows Hadrian Marlowe—which, first of all, is a great name—the first son of Lord Alistair and next in line to become the head of the House Marlowe and Archon of Meidua Prefecture on Delos.
While many think they know the story of Hadrian Marlowe—he is the hero or monster (depending on who you ask) who destroyed a sun and four billion lives along with it—they don't know the full, much messier story. Told in a similar style as The Name of the Wind, Empire of Silence is the story behind the story of a man. We follow Hadrian as he flees his father and the future he represents, only to be stranded on a backwater planet with nothing and no one to rely upon.
As the official description reads: "Forced to fight as a gladiator and navigate the intrigues of a foreign planetary court, Hadrian must fight a war he did not start, for an Empire he does not love, against an enemy he will never understand."
Previous books in the series: None! This is the first in the Suneater series.
Release date: July 3rd
What science fiction and fantasy books are you looking forward to reading this summer? Let us know in the comments below!