Features
You Season 4: What to Expect
Netflix has confirmed You season 4 and Joe is set to become Europe's problem. Here is what we can look forward to.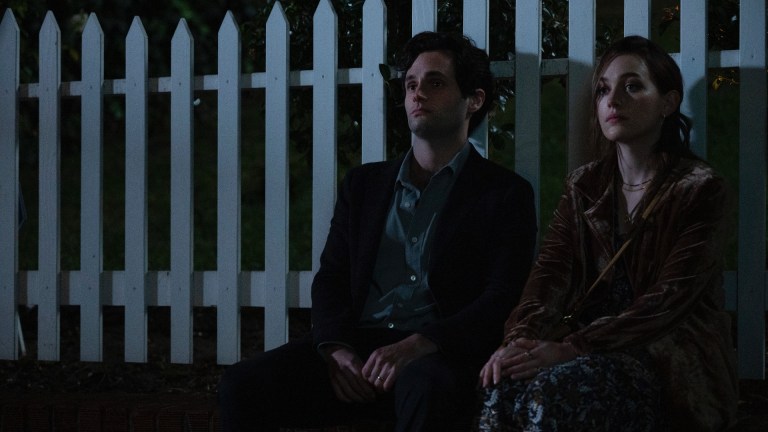 As the second season of You ended, the series set the show up quite nicely for the third outing. Joe (Penn Badgley) and Love (Victoria Pedretti) were headed to the 'burbs for a new beginning. Love was pregnant, and Joe was already activating his you-radar, honing in on the hottie next door. You was already telegraphing that Joe's grand family man experiment was doomed from the start.
However, as season 3 concluded, the series took a different approach. In the final few moments of the finale, the show suddenly dropped Joe—and us—off in an unexpected place: Paris. And, as the show was renewed by Netflix for a fourth season ahead of the season 3 premiere, we know that we'll be following Joe as he settles into a new city and gains all sorts of new French fetishes.
But beyond knowing that Paris is, indeed, a city and having some deep knowledge about how Joe's freaky little mind works, we only know a bit more about what we might be able to expect in You season 4?
Will Joe go back for Henry?
Sadly, probably not. In a recent interview with Collider, Joe himself, Penn Badgley said, "I think, trying to give some reality to Joe, he's really, really mentally ill. I don't know that he has the capacity to hold onto anyone for that long."
Really, if we think about it, Love, her mom "Glamma" Dottie, and Dante and Lansing were doing the lions' share of caring for Henry throughout season 3, so it's somewhat unclear if Joe even has the capacity to care for a small child on his own. We know he can take an infant to the library and read to him, but that's about it.
Maybe if the show gets to season 8 or 9, Joe can finally circle back for his kiddo, but why would he? If Henry is safe and happy with Lansing and Dante, that's definitely where he should stay.
What is Joe doing in Paris?
Presumably Joe is in Paris looking for Marianne. At one point in season 3, Marianne told Joe that if she got custody of her young daughter that she would whisk her away to Paris and go to the Sacré-Cœur every day. So, of course Joe would start his search there.
Chances are that Marianne believed Love when she said that Joe killed her ex-husband Ryan, and so she likely wouldn't go anywhere that Joe could find her. Also, Marianne probably would have wanted to stay local-ish so law enforcement didn't think that she was the one who orchestrated Ryan's murder.
So Joe is in Paris, the city of love. And he's alone. As of the time we see him, he's dressed in slightly more European attire—thick belt, tight black tee, wide leg trousers—and he's grabbing a coffee. Oh, and he's going by the name "Nick" now. Fans of the show have speculated that Joe got his old friend Will Bettleheim to fancy him up a shiny new identity, including a passport and travel documents, but we may never actually know how he created his new identity and fled the country.
A newly minted Parisian, Joe still has Marianne programmed as his "you", but how long until that changes? Our guess is that it won't be long until he finds another unsuspecting victim.
Will Joe ever find true love?
Bahahahahaha! I couldn't even type that without bursting into laughter inside my head. No. Joe is never going to find love. Technically, he found Love, and he straight up murdered her, so no, Joe will not be finding his soul mate in Paris.
In his relationship with Love, Joe was given a chance to change and grow, and great motivation to do so. Yet, if becoming a husband and father wasn't enough to motivate him to change, can anything fill that void? Or are we just going to watch Joe spin his wheels and do the same thing, over and over again, in all the grandest cities in the world?
They say that insanity is doing the same thing over and over again, expecting different results. So far, this seems to be Joe's plan. And we'll be watching.
You season 3 is available to stream on Netflix now.