News
Dexter Trailer Teases A Second Series Finale
The first official look at Dexter: New Blood unveils original showrunner Clyde Phillips' vision for a snowy, bloody ending.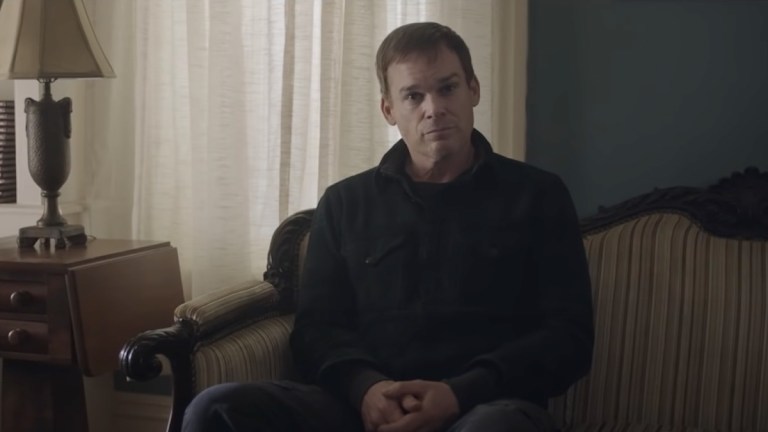 The Dark Passenger is back. Dexter Morgan is returning to Showtime in Dexter: New Blood, and the new limited series appears to be aiming to erase the, let's call it contentious, reputation of the Dexter series finale. You can check out the first look at Dexter: New Blood below.
Michael C. Hall is back as everyone's favorite compulsive serial killer, this time taking up residence in snowy upstate New York under the alias Jim Lindsay (the name appears to be a nod to Dexter creator Jeff Lindsay). Dexter is once again hiding in plain sight, but he knows that "Every day I walk through this world, faking it. Knowing if someone knows who I am, that's it." Dex doesn't appear to have changed his look much, meaning that in the world of Dexter, you can still count on the FBI to be pretty incompetent.
A change of scenery from the colorful beaches of Miami or the washed-out Pacific Northwest where we left him and his lumberjack beard behind should create an interesting new look for the series. There are also fresh faces in the cast. Julia Jones (Twilight Saga), Alano Miller (Underground), Johnny Sequoyah (Believe), Jack Alcott (The Good Lord Bird), and Clancy Brown, who is reported to be this season's Big Bad, will have the pleasure of cozying up to former blood-splatter analyst.
Jones appears to be getting the most up close and personal, as she's playing a police officer who has developed a personal relationship with "Mr. Lindsey." Everyone that has dated Dexter either ends up dead or left alone to raise his child, so prayers for Jones' character. 
There isn't much to go on in the trailer other than setting up the basics of Dexter's new life. Brown can be seen taking in a crime scene with Dexter, and a sniper wearing some winter tactical gear leaves an impression, but the trailer is largely keeping us at an arm's length. Perhaps returning showrunner Clyde Phillips—who ran the first four seasons of the original series—wants to keep as much of the story under wraps as possible. We do know that the Dexter revival will be 10-episodes long and will debut November 7 at 9 p.m. on Showtime.
For those wanting a bit of insider information, casting announcements have revealed that two major players from the original series' run — Jennifer Carpenter, who played Dexter's foul-mouthed sister Debra Morgan and John Lithgow, who portrayed the sinister Trinity Killer — will be back, but one can presume they will take the appearance as "ghosts," as we know Dexter has a penchant for talking to his deceased father, among others. The pair are noticeably absent from the trailer, but that's probably for a good reason.
Whether to redeem a universally derided finale or quench the thirst for more Dexter, Dexter Morgan is back, but whether the show captures the magic of its early seasons or falls victim to the repeated faults of its later installments remains to be seen. Regardless, we'll be watching!