News
Yellowstone Fans May Have a Long Wait for Season 5 Return
According to Paramount Network, Yellowstone season 5 should return this summer. Here's what to know while you wait.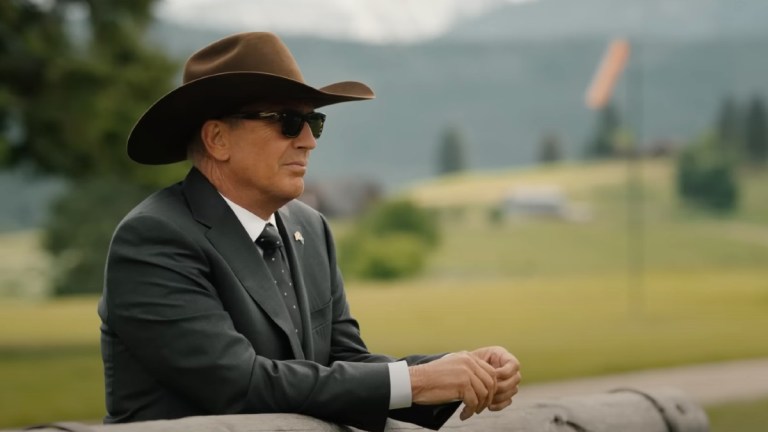 Jan. 1 not only brought the start of the new year, but also the midseason finale of Paramount Network's hit series Yellowstone. Jamie Dutton (Wes Bentley) officially declared war on his father, John Dutton (Kevin Costner), by calling for his impeachment as governor of Montana. Beth Dutton (Kelly Reilly) learned that her father has been secretly dumping the bodies of their enemies at the Montana border for years, and then planned to use this knowledge to get rid of her brother for good (like father, like daughter I guess??), Meanwhile Jamie also revealed a plan to kill Beth and make it look like an accident.
While some fans have complained about the slow pace of the season thus far (including us at times), it seems as though part 2 may finally deliver on the "bloody" season promised by Yellowstone's Twitter account back in October thanks to all of the murder plans revealed in the midseason finale.
Even though fans may be divided on how part 1 of Yellowstone season 5 ended, there is still plenty of room for the latter half of the season to make up for it. Now as for how long the wait will be for part 2, here's what we know so far about the return of Yellowstone season 5.
When Will Yellowstone Return?
While we don't have an exact release date yet, according to a teaser released by the Paramount Network, the remaining six episodes of season 5 will air this summer. The trailer, which you can watch below, also reveals that fans will be able to tune into the official Yellowstone podcast and the series' social media accounts for behind-the-scenes info, cast interviews, and updates on part 2 while they wait for Yellowstone to return.
How Can You Watch Yellowstone?
Check out our Yellowstone watch guide to see where you can watch episodes from part 1 of season 5 on demand or on streaming. Paramount has also announced that season 5 part 1 of Yellowstone will be available to buy on DVD and Blu-ray on May 9, if you prefer physical copies. According to Paramount, the DVD and Blu-ray will both include "the first 8 episodes of Season 5 along with never-before-seen exclusive bonus content that explores the relationships between fan-favorite couples Rip & Beth and Kayce & Monica, an in-depth look at the iconic music of Yellowstone, the process of bringing the Yellowstone world to life, and so much more," though any of the above options should give you plenty of time to catch up on the series before season 5 returns.
Yellowstone Season 5 Plot
Paramount's official synopsis for season 5 reads: "Determined to protect his land and legacy at any cost, John Dutton takes his fight to the halls of government in the most explosive season of Yellowstone yet. But with greater power comes further scrutiny…of his family, his land, and the morally questionable measures he's taken to protect them both. As new threats emerge and old enemies return, John, Beth, Kayce, Rip, and Jamie learn that power has a price."