News
When Will Rick and Morty Season 6 Return?
Rick and Morty is taking a midseason break, but season 6 is set to return sooner than you might think. Find out when episode 7 will be available to watch.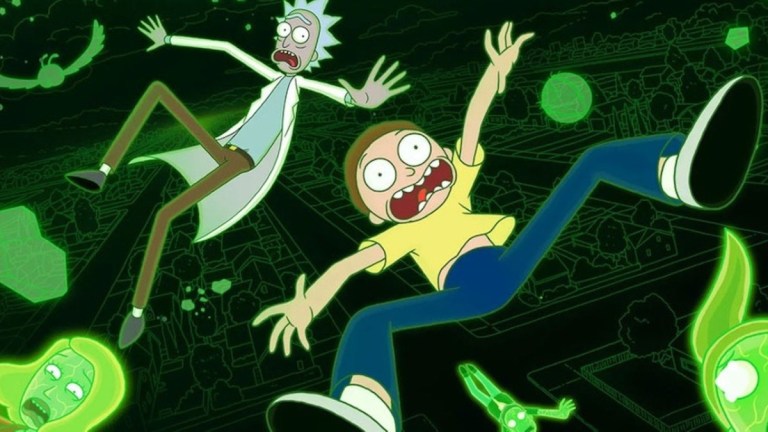 This article contains spoilers for Rick and Morty Season 6
Rick and Morty fans are no stranger to waiting lengthy periods of time for new episodes. Seasons 2 and 3 and seasons 3 and 4 each had a two year wait between them, with season 4 having a midseason gap of nearly five months between the broadcast dates of episodes 5 and 6. Thankfully, the last two years have seen a pretty regular influx of new Rick and Morty episodes, with seasons 5 and 6 premiering close to a year apart. But that doesn't mean that learning the series would be taking another break in the middle of season 6 didn't hurt a little.
Season 6 is arguably one of the series' best so far, deciding to finally explore and add more to its canon without shirking the creators' ability to do whatever the heck they want to. So far this season, we've learned that Morty's (Justin Roiland) real grandpa, Rick Prime, is the one who killed Rick's (Justin Roiland) family. Meanwhile Beth and Space Beth (Sarah Chalke) had a scandalous affair with each other. 
Morty's consciousness was shattered within a Blips and Chitz game while Summer (Spencer Grammer) did a "Die Hard." The Smiths made enemies of their nighttime counterparts after Rick refused to rinse his dishes. Jerry (Chris Parnell) was almost forced to have sex with his own mother after a fate-altering alien is used to create fortune cookies. 
Finally, in the last episode in part one of season 6 "Juricksic Mort," the rift created by the destruction of the citadel in the season 5 finale is closed by enlightened dinosaurs as a petty favor to Rick. The dinosaurs had returned to Earth to share their knowledge and create a free and prosperous world for all, not knowing that every world the dinosaurs have ever visited was destroyed by an angry, sentient asteroid whose only mission is to destroy them.
Even though this may not have been the most earth-shattering or climactic episode to take a break on, we do get to see the cosmic rift destroyed and Rick's portal gun restored. In true Rick and Morty fashion, Rick calls out the dinosaurs for closing the rift for him as fixing that could have been a multi-episode arc (even though the series has never really done true multi-episode arcs). While that may have been seen as the lazy way out in another series, we wouldn't expect anything less from Rick and Morty.
But just because the portal gun is fixed, doesn't necessarily mean that Rick and Morty's adventures will continue as usual. It will now be easier for Rick to find Rick Prime and get his revenge once and for all. As the trailer for season 6's return shows, Rick is ready to recruit Morty for this task. You can check out the trailer below for other hints on what to expect from Rick and Morty's return.
Thankfully, this midseason break is on the shorter side with only six weeks in between episodes 6 and 7. Here's when you can catch Rick and Morty's return.
When will Rick and Morty Season 6 Return?
Episode 7 of Rick and Morty's sixth season will premiere on Adult Swim on Sunday Nov. 20th at its usual time of 11 p.m. ET/8 p.m. PT. As of now, the rest of the 10 episode season is set to air without pause, so the remaining episodes should air weekly through Dec. 11.