News
When Will Better Call Saul Season 6 Happen?
Better Call Saul season 6 will be the last batch of episodes for the Breaking Bad prequel. When will we get to see them though?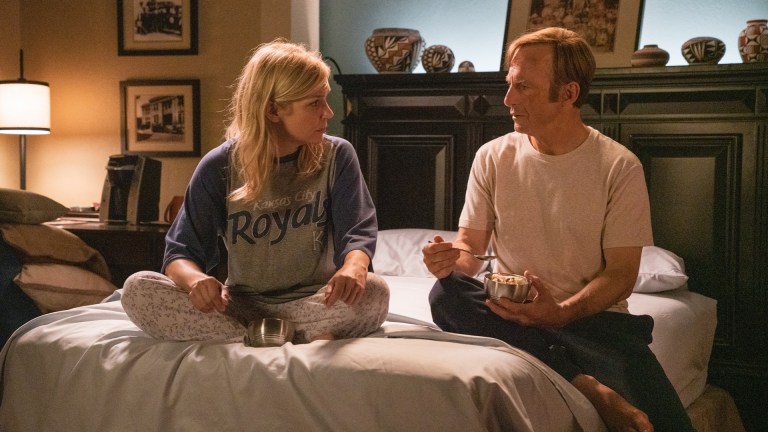 Another stellar season of Better Call Saul has come and gone. Season 5 found Jimmy McGill putting on his Saul Goodman game face, Nacho learning some new tricks, and Kim uncovering a particularly terrifying side of herself. The season ended on about as strong a note as anyone could have hoped. Of course, all that does is make us want more RIGHT NOW.
So when will we get to see Better Call Saul season 6? The short answer is "eh, probably in just under a year." The longer answer is "eh, probably in just under a year unless the show encounters an unprecedented production issue like, let's say hypothetically, a global pandemic that shuts down the entire world through the fall."
Better Call Saul season 5 first premiered on February 23, 2020 – well before lockdown orders spread across the United States and beyond due to the coronavirus outbreak. The season began filming in April of 2019 and was completed in September of the same year. That created more than enough lead time for the show to wrap up post-production and air season 5 in its entirety, uninterrupted by any COVID-19 complications.
When it comes to Better Call Saul season 6, however, who knows what kind of filming issues it will encounter or when it even planned to begin filming in the first place? Filming on season 5 began six months after the season 4 finale aired. Showrunner Peter Gould and AMC likely wouldn't want to wait that long again as the gap between season 4 and season 5 was a unique case. Production on season 4 took longer than expected and AMC President Sarah Barnett implied on a conference call that the writers were using the time to set up their end game for the series.
"It's driven by talent needs, which we would not override if it would result in a worse show. The writers, they have a very particular, very clear sense of the arc of their show," Barnett said.
Now those writers know that Better Call Saul season 6 will be the final go-around. Theoretically, that could make the experience of writing it speedier as planned arcs start to pay off. Gould revealed that the writers indeed have some ending plans in place during the 2020 TCA Winter Press Tour.
"The truth is we didn't have much of a view of it either," Gould said. "During the breaking of season 5, which you guys are seeing now, the fog started to lift. We started to see where we think it ends and I have to say, none of it is where we expected when we started."
So in a sane world, Better Call Saul would have some episodes written already and begin filming as early as next month, lining up a plausible April or May 2021 release date for season 6. We don't live in a sane world currently unfortunately. We will get to see Better Call Saul season 6 one day. It's just unclear as to when that will be.