News
Better Call Saul Season 6 Confirmed, Will Be Its Last
The story of Jimmy McGill a.k.a. Saul Goodman will come to an end with Better Call Saul season 6 next year.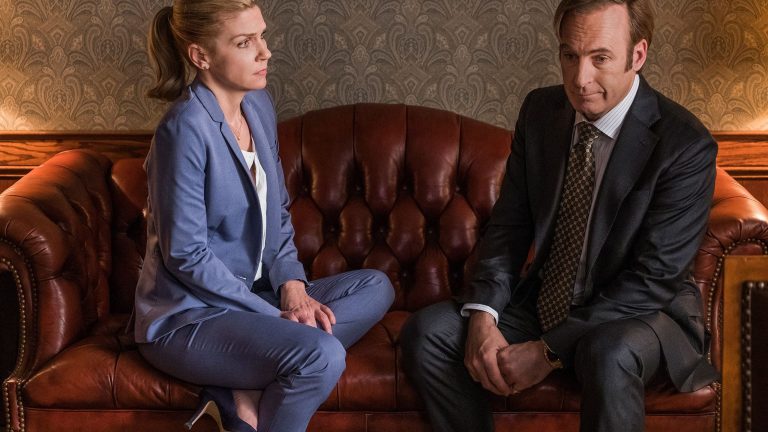 It's almost the end of the road for a story that began with Breaking Bad season 2, episode 8 over 10 years ago. 
Better Call Saul season 6 has been ordered and it will be the final batch of episodes for the series, bringing the tale of Jimmy McGill a.k.a. Saul Goodman (Bob Odenkirk) to an end. Better Call Saul showrunner Peter Gould revealed the season 6 renewal news onstage during the 2020 Winter TCA press tour and AMC confirmed that it would be the show's last. 
Better Call Saul season 6 will contain 13 episodes, bringing the final tally up to 63 episodes for the series – one episode more than Breaking Bad's original run (but if you count El Camino, there's some nice symmetry here). The final season will begin filming next month. 
Better Call Saul follows the journey of young lawyer Jimmy McGill as he evolves (or devolves) into the criminal lawyer Saul Goodman as seen on Breaking Bad. By the end of season 4, Jimmy had fully accepted his persona as Saul Goodman. Better Call Saul season 5 is set to premiere on February 23. 
According to Gould, the writing staff did not have an ending for the series in mind until they began to break season 5.
"The truth is we didn't have much of a view of it either," Gould said. "During the breaking of season 5, which you guys are seeing now, the fog started to lift. We started to see where we think it ends and I have to say, none of it is where we expected when we started."
The existence of Better Call Saul in the first place was unlikely enough but through four, soon-to-be five seasons, the series proved that Breaking Bad creator Vince Gilligan's version of Albuquerque has a storytelling future. Still, Gilligan said that he has no current plans to move beyond Better Call Saul, despite the success of Netflix sequel movie El Camino. 
"I certainly don't have any plans to keep the universe going after this series. But I always caveat it with never say never," Gilligan said. 
Read and download the Den of Geek Lost in Space Special Edition Magazine right here!