Features
What Will a Stranger Things Extended Universe Look Like?
What's next for Netflix's Stranger Things and what might a full-on series-based franchise entail?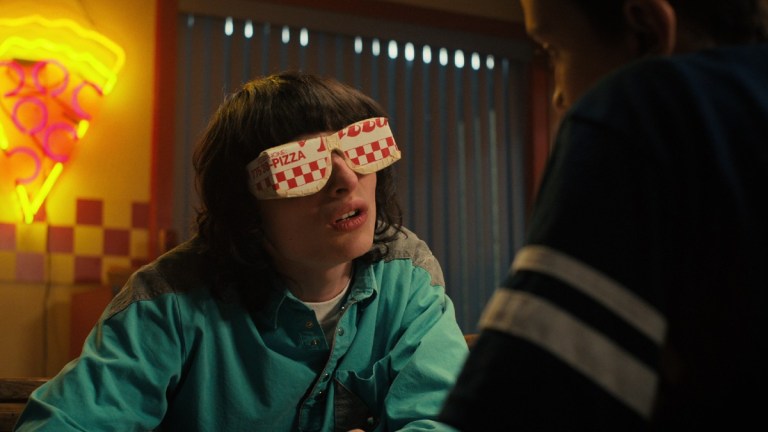 Stranger Things season 4 was no stranger to the spotlight, receiving much acclaim and accolades, on top of already having been renewed for a fifth, final season.
However, the end of Stranger Things may not really be so near. Nearly a year ago, Netflix CEO and COO Ted Sarandos first hinted at a forthcoming Stranger Things franchise, referring to the series as "a franchise being born" and teasing spinoffs, according to Deadline.
Then in February of this year, upon the announcement of the final season, Stranger Things creators the Duffer Brothers further teased series spinoffs, saying, "There are still many more exciting stories to tell within the world of Stranger Things: new mysteries, new adventures, new unexpected heroes," according to Deadline.
And most recently, Stranger Things producer Shawn Levy shared in an interview with Variety that a "Stranger Things Cinematic Universe" is currently in development.
"Yes, we are building out the STCU [Stranger Things Cinematic Universe], and now that I'm spending time with [chief creative officer of Marvel Entertainment] Kevin Feige, I'm learning a lot about how to manage a universe," Levy said. "So I'm taking those skills and applying them to the STCU."
While major details on this forthcoming "STCU" are minimal, many hints have been revealed thus far and it's interesting to piece them together to make sense of what we know about the future franchise at the moment.
Who will be involved in the Stranger Things Cinematic Universe?
The future STCU projects will likely remain under the overarching control of the Duffer Brothers. As per a tweet from Netflix in July, the Duffer Brothers have established a production company to produce shows for the streaming service: "The Duffer Brothers have formed Upside Down Pictures, a new production company through which they will develop film and television projects as part of their overall deal with Netflix."
That tweet went on to form a thread divulging two STCU projects: a new stage play set within the world and mythology of Stranger Things is in the works and will be produced by Netflix, Sonia Friedman, Stephen Daldry, who will also direct. Netflix also announced a live-action Stranger Things spinoff series based on an original idea by The Duffer Brothers.
As for the likelihood of current Stranger Things cast members returning in the spinoff, that is low. In a recent interview with the podcast Happy Sad Confused, the Duffer Brothers shared that their future projects will be 100% different, with no carryover characters.
So while cast members like Finn Wolfhard and Charlie Heaton have shared their interests in making appearances in future projects, via an interview with Digital Spy, the Duffer Brothers have other plans in mind.
What will the future Stranger Things spinoffs be about?
While the Stranger Things spinoffs will be tied back to the original series somehow, the Duffer Brothers and everyone else involved in the realm of Stranger Things currently have unfortunately remained pretty tight-lipped about what exactly the future projects' storylines will entail. In an interview with Variety in May of this year, the duo simply shared their excitement for the announced spinoff and revealed that only Wolfhard knows what it's going to be about, after he correctly guessed.
"We do have an idea for a spinoff that we're super excited about … but we haven't told anyone the idea yet, much less written it," the Duffer Brothers said. "We think everyone — including Netflix — will be surprised when they hear the concept, because it's very, very different. But somehow Finn Wolfhard — who is one crazy smart kid — correctly guessed what it was going to be about. But aside from Finn, no one else knows!"
Since the Duffer Brothers said the first Stranger Things spinoff will be completely different from the original series, without appearances from any established characters, there are several angles it could take, making Wolfhard's correct guess an even greater achievement. Perhaps given that the original series is concentrated in Hawkins, the upcoming spinoff could be set somewhere else, where other strange occurrences are happening. Or maybe, what makes this new story especially unique is that it takes place far in the past or far in the future. Whatever the truth is about the first spinoff's plot, it's certainly in the company of an endless amount of possibilities.
When will these future Stranger Things projects be released?
Given that development on Stranger Things season 5 began just last month, as per a tweet from the series' writers, and therefore, won't likely actually come to fruition and be released until 2024—based on the timeline of the seasons' releases thus far—any spinoffs will probably come even later, since it makes sense to wrap up on the original series first.