News
Westworld: Thandie Newton Wants Maeve to Follow Her Own Lead
In a sprawling new interview, Westworld star Thandie Newton reveals that she has some "frustrations" with her character Maeve.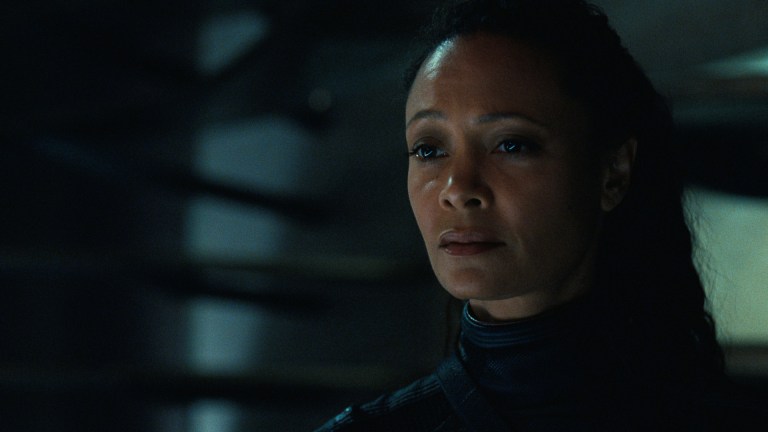 Don't worry, Westworld fans. You're not the only ones frustrated with Maeve's direction in seasons 2 and 3 of the show. You are joined by none other than Maeve herself. 
In a lengthy and quite excellent interview with Vulture, Maeve actress Thandie Newton briefly touched upon her role in Westworld's two most recent seasons and why she experienced some reservation about the character's path.
"I do have frustrations with Maeve, but that's part of her story line," Newton said. "Season one, the evolution of this robot who then has the revelation that she's not human, and that she had a past that involved a child, and the betrayal of that, and then using information to empower herself—it was such a powerful story. I'm not surprised that it hooked people in. And then the second and third season has Maeve with a different directive, but it's not her own. She's following other people's leads, by and large."
Indeed Westworld season 1 was a story of empowerment and awakening for Maeve. The season's 10 episodes followed the Westworld host as she gained sentience and began to understand that her whole world was that of subjugation and exploitation. The finale saw her seemingly prepared to break free of those restraining loops. But then the show's second season found her stuck in another loop trying to find and rescue her daughter. Season 3 threw her right back in the thrall of someone else by having the enigmatic Engerraund Serac (Vincent Cassel) use her for his mission of world domination.
It seems as though Newton is well aware of the irony of a character whose main goal was freedom suddenly having so little of it. Thankfully, the season finale of Westworld season 3 ends on a more hopeful note for Maeve, with her seemingly ready to make decisions on her own again. All it took for that to happen was the apocalypse.
The rest of the Vulture feature is worth reading in its entirety. Newton goes deep (like really, really deep) on her career and discusses her history as a black woman navigating through the entertainment industry. One other Westworld-adjacent anecdote from the piece details some abhorrent treatment she received on the set of the series Rogue. Once she left the show for Westworld, her character was violently killed off and dumped in a tank with "Westworld Garbage Disposal" written on the side.
Anywho, Rogue's dead now and HBO has confirmed Westworld season 4. There is no word yet on a release date but Newton is expected to return to continue Maeve's journey.