We Bare Bears Movie Finally Gets a Trailer
Fans of the lovable Cartoon Network series have waited a long time for this film and now we know it'll be a road trip movie!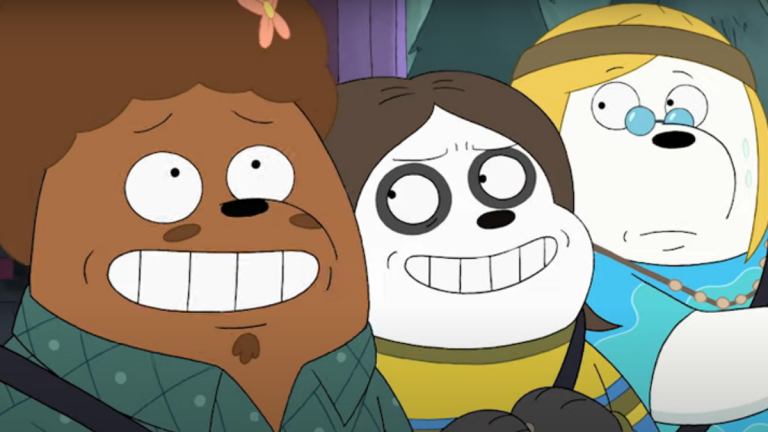 Ice Bear has waited long for this news. After being announced last year, we finally have a trailer and release date for We Bare Bears The Movie! Based on the popular Cartoon Network series of the same name, the movie is set to take the bears on their biggest adventure yet while also answering one of the biggest questions of the series.
How did the bears first meet?
It also asks a question we hadn't wondered but now must know the answer to. What will the bears do when they reach Canada?
We got the announcement first in this delightful video introduced by the We Bare Bears cast video conferencing each other.
Stick around for the whole video because the second half features the trailer for the movie! The film looks to follow the bears escaping from the law and fleeing to Canada to find refuge. It looks to be a big story that is still grounded in one of the elements that has made the series so popular, the bears desperately trying to fit in to the world at large.
Maybe they'll have better luck in Canada or maybe the American law enforcement will stop being awful. Whatever the case, the movie looks like it's going to be a blast and a beacon of sunshine and hope in these dark times. There's no problem a little bit of Grizz, Panda, and Ice Bear can't take care of.
The show has been an absolute gem since it first debuted on Cartoon Network in 2015. Featuring all kinds of wonderful and zany tales that mix humor with a striking amount of heart, it's no wonder the series was given a movie to tell a bigger story. Not only that, there's even going to be a spin-off featuring the Baby Bears!
We Bare Bears The Movie Release Date
Thanks to the announcement video above we know We Bare Bears The Movie will be released June 8th on all major platforms including iTunes, Google Play, and Amazon.
It's not an exaggeration to say we will be counting the hours until we can watch this. It's been nearly a year since we got new episodes of the show and we're starving for more Bears content. It's such a charming show and if you somehow haven't watch it this is your cue to get caught up. It's, pun intended, a big bear hug of a series that will leave you with a gigantic smile on your face. We can all use that right now.