News
Truth Seekers: First Trailer for Nick Frost and Simon Pegg Paranormal Comedy
Here's a first teaser for spooky ghost-hunter comedy-horror Truth Seekers starring Simon Pegg and Nick Frost, landing on Amazon later this year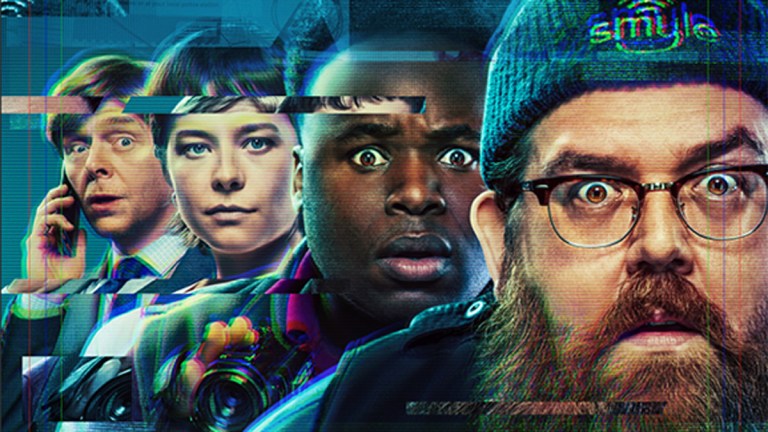 Can you feel it? Ancient magic resides all around us. Ours is not the only universe. There are realms beyond it. Underneath it, a myriad of parallel dimensions. Welcome, Truth Seekers, to the Truth Seekers channel…
So intones the first trailer for Amazon Original comedy-horror Truth Seekers, an eight-part series about a group of amateur paranormal investigators who stumble upon a world-threatening supernatural secret.
Arriving later this year on the streaming service, Truth Seekers is co-created by and stars The Cornetto Trilogy's Nick Frost and Simon Pegg as Gus and Dave, alongside some excellent comedy names. Sliced's Samson Kayo as Elton and Chewing Gum's Susan Wokoma as Helen join Malcolm McDowell in the role of Richard, Wanderlust's Emma D'Arcy as Astrid and The Mighty Boosh's Julian Barratt in a story about ancient magic and parallel dimensions.
Here's the first trailer for Truth Seekers…
And here's the official synopsis:
Truth Seekers is a supernatural comedy series about a team of part-time paranormal investigators who team up to uncover and film ghost sightings across the UK, sharing their adventures on an online channel for all to see. However, as they stake out haunted churches, underground bunkers and abandoned hospitals with their array of homemade ghost-detecting gizmos, their supernatural experiences grow more frequent, more terrifying and even deadly, as they begin to uncover a conspiracy that could bring about Armageddon for the entire human race.
All eight episodes have been directed by Jim Fields-Smith, who previously headed up The Wrong Mans and multiple episodes of, well Episodes,the excellent but impossible to Google comedy starring Stephen Mangan and Tamsin Grieg as UK screenwriters whose success takes them to L.A.
Sick Note writers James Serafinowicz and Nat Saunders have co-written the series with Frost and Pegg, whose previous collaborations don't need listing here but let's do it anyway. Shaun of the Dead, Hot Fuzz, The World's End and Paul.
By the look of this early glimpse, Truth Seekers isn't just a comedy about horror, but also a deliverer of its own scares. The official bumf describes is as 'set in a mysterious world filled with dread and just-out-of-sight monsters' that 'mixes the very funny with the very scary'. You have been warned…