News
Tom Holland "Obsessed" With Marvel's WandaVision
The MCU's Spider-Man is just as glued to Marvel's WandaVision as the rest of us.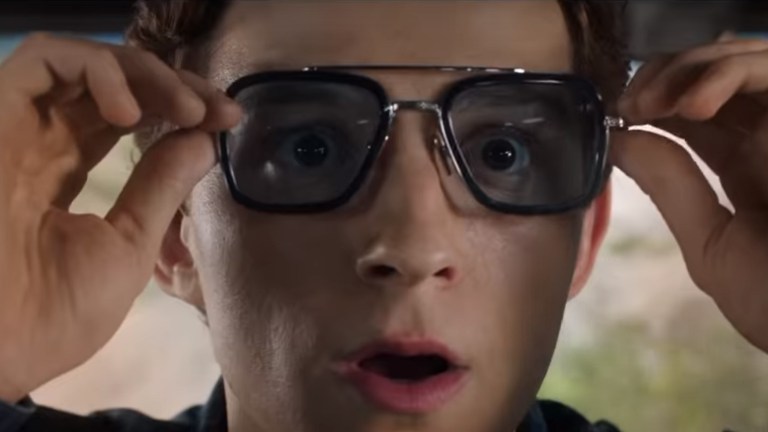 If you eagerly wait for the next episode of WandaVision to arrive, motor through it and then jump into the nearest chat filled with other obsessives to pick apart the entire thing and argue over the latest possible theories, you're not alone: Spider-Man is right there with you. Well, the actor who currently slings his webs, Tom Holland.
In a round of new interviews to promote his forthcoming drama Cherry, and in the middle of shooting his latest Marvel Cinematic Universe entry, Spider-Man 3, Holland didn't hold back when singing the praises of the Disney+ series that has everyone talking.
"I am obsessed with WandaVision," Holland revealed (via Collider). "It's so difficult because obviously I'm on a Marvel set at the moment. So all of the producers are there, and I could just go up to Kevin Feige and be like, 'So what happens? What's going on?' It's really difficult for me to not ask the questions I want the answers to, but I'm loving it."
Holland might also be reluctant to ask for any secrets because he has a history of spilling the beans, but he seems to want to avoid spoilers and enjoy the series along with its fans.
"I think, honestly, it's for me, my favorite Marvel thing I've seen, because it really makes you think about 'What am I watching? What's going to happen? Where are they going to take this?' I love that they brought back the idea of releasing an episode a week. I think it requires the calibre and the quality of the show to be better because you need to keep people engaged for a longer period of time. So I'm loving it. I'm absolutely loving it."
The Spider-Man: Far From Home actor also delights in watching his Avengers: Infinity War co-stars Elizabeth Olsen and Paul Bettany play to their strengths in the show, noting that Bettany's comedic talents tickled him in Episode 7 especially.
"Every Saturday everyone's on set, talking about it and everyone's spitting their theories out of what's going on," he added with Playlist. "I love the apprehension of waiting for Friday. I think Elizabeth Olsen is unbelievable in it. The way she can bounce between the different styles of acting and sitcoms is amazing. And I think it's really funny. I really think it's really funny. And Paul, In that last episode, when he was doing the interview, I was howling. It's so funny. I think he's brilliant. Both of them are fantastic. I love it."
Bettany has teased a big cameo on the horizon as WandaVision prepares to stream its final two episodes. It's unlikely to be Holland's Peter Parker, but when doubts were raised that he would appear in the series, Holland couldn't help but tease "it could be me" before admitting he has no clue who it is.
Any ideas? We have our own theories.