News
Thor: Love and Thunder Disney+ Release Date: When You Can Watch the Movie Online
Marvel's Thor: Love and Thunder comes to Disney+ soon. Here's everything you need to know to watch the God of Thunder's latest adventure.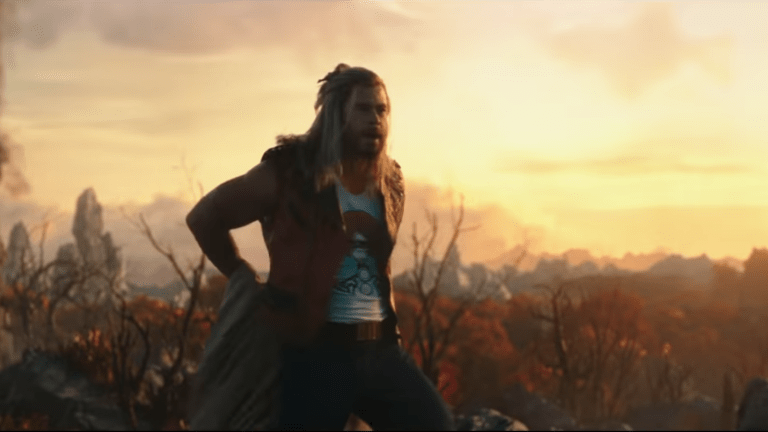 This post contains spoilers for Thor: Love and Thunder
Look how far Thor has come! When the Marvel Cinematic Universe ended its first Phase with 2012's The Avengers, few could have guessed that he would be the only of the team's trinity to get four movies, let alone that they would be comedies. But with Thor: Love and Thunder, Chris Hemsworth once again teams with Thor: Ragnarok director Taika Waititi (who co-wrote the movie with Jennifer Kaytin Robinson) for another two hours of cosmic goofiness and enough brightly colored crackling to do Jack Kirby proud.
Set after the events of Avengers: Endgame, Love and Thunder follows Thor as he searches for purpose after the loss of his parents, his brother Loki, and his hammer Mjolnir. Thor's existential crisis comes just as a deicide-obsessed alien called Gorr the God-Butcher begins slaughtering divine beings, setting the thunder god on a quest to gather a defensive pantheon. Complicating matters is the return of Thor's ex-girlfriend Jane Foster, who now wields a reconstituted Mjolnir and goes by "the Mighty Thor."
For some, Love and Thunder effectively followed up on Ragnarok, giving audiences another suitably irreverent take on cosmic Marvel. Others found the movie's comedy tired, craving a new direction after Waitit's two collaborations. Whatever the reaction, the movie did remarkably well, earning nearly $140 million on its opening weekend alone.
If you were not among the thousands who saw Love and Thunder in theaters, or if you simply want to rewatch your favorite scenes, you'll soon have the chance to watch the movie on Disney+. Thor: Love and Thunder will be added to the streaming service on September 8th. Unlike the premium films of last year, such as Black Widow and Mulan, Love and Thunder will not require an extra fee to access. It will be included as part of the standard subscription.
The movie's Disney+ debut comes as cosmic Marvel takes a brief breather. The current MCU series on the streamer She-Hulk: Attorney at Law seems largely interested in terrestrial concerns, as it follows lawyer Jen Walters' trials as a newly-empowered hulk. Black Panther: Wakanda Forever, the next MCU movie to hit theaters, likely has no time to turn to the stars, as Wakanda both deals with the passing of its king T'Challa and the invasion Atlantian invasion by Namor.
But we have more cosmic stories on the horizon, starting with the series Secret Invasion, which features an invasion by the shape-shifting Skrulls, and next year's Guardians of the Galaxy Volume 3 and The Marvels, featuring Captain Marvel and Ms. Marvel's Kamal Khan. Next year will also see the return of Thor's brother in the second season of his solo series Loki.
At this point, we don't know how Thor: Love and Thunder will play into those stories. But as covered here at Den of Geek, the final scenes of the movie have major consequences for the MCU and will surely start to affect mainline stories. If you don't want to be taken by surprise, Love and Thunder's Disney+ release is a great opportunity to revisit Thor's increasingly wacky world.