Reviews
The Woods Review: Harlan Coben's New Netflix Show is a Twisty Tale Spanning Decades
A new Polish adaptation of Harlan Coben's crime thriller The Woods arrives on Netflix, here's our review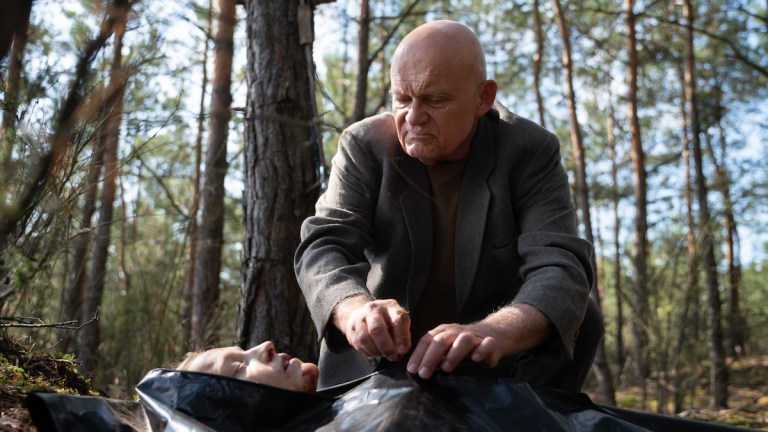 American crime writer Harlan Coben has a 14 book deal with Netflix which has already resulted in buzzy shows The Stranger and Safe, both set in Britain even though the novels were not. For his next Netflix outing Coben's novel of the same name is transported to Poland, where county Prosecutor Pawel Kopinski (Grzegorz Damiecki) hunts for answers surrounding his sister's disappearance 25 years earlier. A six part series, with each ep running just under an hour, The Woods is twisty right up to the final moments. Some might say even too twisty, with certain motives oblique and plot threads left untied by the end. The Woods requires full attention, and not just because it's Polish and subtitled, but once you're hooked, like Pawel, you'll be dying to find out what happened all those years ago.
It's 1994, and teenage Pawel is a chaperone at a Polish summer camp. It's one of the hottest summers on record and he and his 16-year-old younger sister Kamila spend the days making new friends, swimming in the lake, dancing, drinking and falling in love for the first time. But one night something happens and four of the kids – Kamila, Artur, Monika and Daniel go missing. In the days that follow Monika is found with her throat slit and Daniel is found stabbed to death. But Kamila and Artur are never found.
Scenes of the heady summer of '94 are juxtaposed with the grey, somber present day – Pawel is prosecuting a high profile rape case and being bullied, coerced and blackmailed by one of the defendant's fathers. Pawel's wife has died of cancer, and not long after his sister's disappearance, their mother left their father and never returned. It's almost as if after that fateful night nothing would ever be truly good again. But when a corpse turns up carrying clippings related to Pawel it looks like the case could be reopened and ghosts of his past will resurface.
The Woods is complicated, partly because of its large cast of characters who are sometimes played by different actors in the two time periods. It's not always easy to keep track of who's who, though while similarities to German Netflix series Dark come from the layered timelines, it's nowhere near the mind-melting rabbithole of that show, in part because The Woods is focused mostly on two characters – Pawel, and his first love, Laura (Agnieszka Grochowska), who are reunited decades later because of developments in the case.
It's a mystery first and a love story second, as the two reconnect and begin to recapture the bond they once had. The romance is somewhat hit and miss. Damiecki and Grochowska are both excellent but the stoicism that drives them as adults – 'things are how they are' – is something of a barrier to emotional connection. Juxtaposed with the dewy-eyed joy of their younger selves (Wiktoria Filus as young Laura and Hubert Milkowski as young Pawel both glow) the grown up Pawel and Laura don't quite break your heart as much as they could.
Frankly, there's not even that much time for love, as further corpses pile up and info is drip fed right up to the show's conclusion. There is a sharp critique of the concept of justice here too as police brutality, trial by media and the massive influence that money can have affects who we see as guilty or innocent.
Flashbacks to '94 mix with present day investigations and while they work well as a plot driver and as emotional beats, it's sometimes annoying when a memory that belongs to Pawel is revealed only when it's pertinent to the narrative. If the audience is on a compulsive journey to find the truth with Pawel, being kept in the dark about information he already has feels like cheating.
Despite the odd stretch in plausibility The Woods is a dense but compelling watch, stylishly directed by Leszek Dawid and Bartosz Konopka with a banging soundtrack mixing old and new, European and American songs.
Don't be put off by the subtitles (which actually help cement who characters are in the two time periods), for fans of shows like The Stranger, The Sinner and various Scandi-noir crime shows this could be your new obsession.
The Woods is available to stream now on Netflix