News
The Umbrella Academy Season 3 Checks Into Hotel Oblivion
Netflix has unveiled a first look at The Umbrella Academy season 3, teasing a major comic arc and promising a 2022 release date.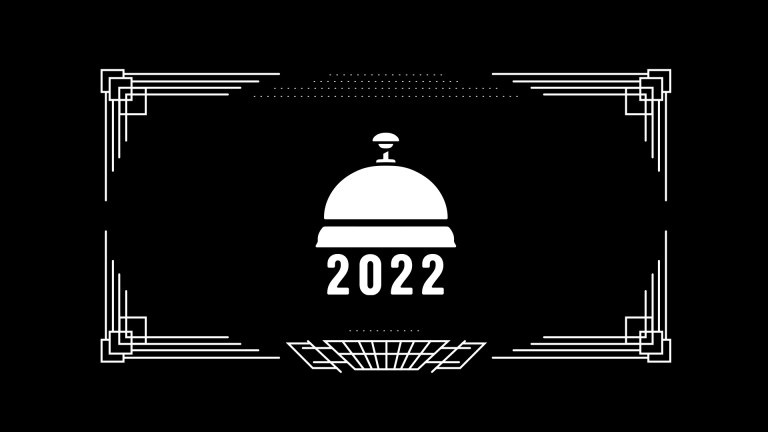 Happy birthday to the Hargreeves family and more importantly: happy birthday to us!
October 1 is a special day for The Umbrella Academy. In the show's continuity, that is the 1989 date in which 43 women across the world suddenly gave birth despite showing no previous signs of pregnancy. Esteemed industrialist Reginald Hargreeves (Colm Feorge) tracked down seven of these children with special abilities, adopted them, and formed crime-fighting family "The Umbrella Academy."
The date has become a sort of unofficial birthday for fans. Thankfully, Netflix is on the ball and ready to celebrate! The streamer behind the superhero hit stealthily unveiled some exciting news involving The Umbrella Academy season 3. Starting at 12:01 a.m. PT, fans who accessed the "Trailers and More" portion of The Umbrella Academy page on Netflix's site were greeted with a message. You can check it out in its entirety below.
This teaser confirms two big bits of information. The first is that The Umbrella Academy season 3 will arrive sometime in 2022. Given that filming has already wrapped, it's a good bet that fans won't even have to wait too long into 2022. Additionally, this teaser reveals that season 3 will feature Hotel Oblivion.
The phrase "Hotel Oblivion" will strike a major concierge bell for fans of Gerard Way and Gabriel Bá's original comic upon which The Umbrella Academy TV series is based. Hotel Oblivion is the name of the third volume in the series (the first is "Apocalypse Suite" and the second is "Dallas", both of which roughly correspond to season 1 and season 2, respectively). Hotel Oblivion refers to a metaphysical hotel on the outskirts of reality in which Reginald Hargreeves imprisons all the supervillains that The Umbrella Academy defeats, making it the team's equivalent to Arkham Asylum for Batman or The Raft for S.H.I.E.L.D.
The Umbrella Academy has a vibrant rogue's gallery in the comic series, including colorful baddies like The Murder Magician, Dr. Terminal, and of course: Zombie Robot Gustave Eiffel. None of these characters have made it into the TV series yet and in fact, the Hargreeves' kids don't appear to have any archnemeses at all. The only instances in which viewers have seen the Academy in their crime-fighting "prime", they were breaking up petty offenses like bank robberies.
It's possible that the show will hastily introduce a handful of supervillains en masse to populate Hotel Oblivion. It's equally possible though that the show is interested in Hotel Oblivion as a setting for non-carceral reasons. The dimension that holds Hotel Oblivion is quite literally off the grid, accessible only via "Zero Space" or one of Reggie Hargreeves' patented "televators." It's also populated by some truly frightful creatures from faceless bellhops to a hateful Superman-like figure called The Scientific Man. Those properties make it an ideal location for a supervillain prison. But it also makes it an interesting location for many other storytelling opportunities.
The Umbrella Academy showrunner Steve Blackman, after all, isn't afraid to tweak Way and Bá's comic narrative as necessary.
"Gerard has such wonderful ideas and if they work for our storytelling, we'll use them. If not, I'll come up with my own versio. My goal is to keep as much as I can for the graphic novel fans for as long as it works within the setting of a 10-episode show," Blackman told Den of Geek following season 2.
The conclusion of The Umbrella Academy season 2 already made clear that the show is taking a bit of a different path than the comic. The reveal of "The Sparrow Academy" comes directly from the end of Hotel Oblivion, arriving onscreen one season ahead of schedule.
What other goodies will season 3 hold? Guess we'll soon find out.