News
The Twilight Zone Season 2 Trailer Arrives
The trailer for Season 2 of Jordan Peele's The Twilight Zone is here, showcasing more scares and a stacked cast.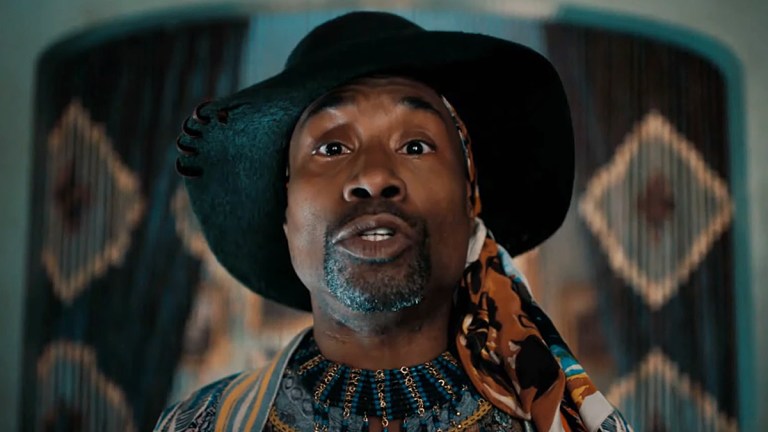 The Twilight Zone Season 2 approaches rapidly like an ominous signpost up ahead, pointing to your next stop, CBS All Access, and now we know when and what to expect.
CBS All Access has released the trailer for the second season of The Twilight Zone, revealing its heretofore secret premiere date of Thursday, June 25, on which all 10-episodes will be available to stream; a strategy the diverges from Season 1 last year, which rolled out episode on a weekly basis. Check it out just below!
The trailer—a morose montage of mind-bending minutia set to the musical accompaniment of a haunting cover of Santo & Johnny's 1959 classic, "Sleep Walk"—is appropriately rife with REM-resembling insanity. While short on plot specifics, since the clip covers the entire season, we are introduced to the lineup of guest stars for this season's anthology entries, with names like Billy Porter, Morena Baccarin, Jimmi Simpson, Jenna Elfman, Jurnee Smollett-Bell, Christopher Meloni, Joel McHale, Kylie Bunbury and Topher Grace, not to mention our omniscient Rod Serling stand-in, host/executive-producer Jordan Peele himself.
Manifesting as the third serial revival of CBS's genre-defining 1959-1964 original series—following iterations that ran from 1985-1989 and 2002-2003—CBS All Access's version of The Twilight Zone premiered on the streamer in 2019 on the appropriate date of April 1, on which it showcased its modern-meets-classic modus operandi. However, as mentioned, the premiere was followed by weekly single episodes, which drew out its initial run to May 30. While no official reason was given for the rollout deviation, one could speculate that it was made in reaction to a common criticism about the uneven nature of the inaugural season. Indeed, topical diversity made the season a hit-or-miss affair as it sometimes sojourned into socially conscious content, which might have led to drop-offs in viewers; a phenomenon that's intrinsically connected to the weekly rollout model and possibly remedied by being released as a binge offering.
Regardless, The Twilight Zone remains a product of its long lineage, and doesn't try to reinvent the wheel when it comes to its overall presentation and ability to utilize deceivingly simple high concepts as the nuclei to vexing and/or frightening scenarios with potency hinged on the realism of their settings. Moreover, it's a manifestation of the current creative Renaissance of Jordan Peele, who co-created the series with Simon Kinberg; momentum that kicked off with written/directorial movie efforts Get Out and Us, and set to continue (as writer/producer,) with director Nia DaCosta's reboot of Candyman, and his work (as executive producer) on HBO series Lovecraft Country.
CBS All Access's The Twilight Zone is a production of CBS Television Studios in association with Peele's MonkeyPaw Production and Kinberg's Genre Films. They are joined by a gaggle of fellow executive producers consisting of Win Rosenfeld, Audrey Chon, Alex Rubens, Glen Morgan, Carol Serling and Rick Berg.