News
Lovecraft Country Trailer Arrives Teasing New HBO Horror Series
A teaser trailer has arrived for brand new HBO horror series, Lovecraft Country, which combines horrors historical and supernatural.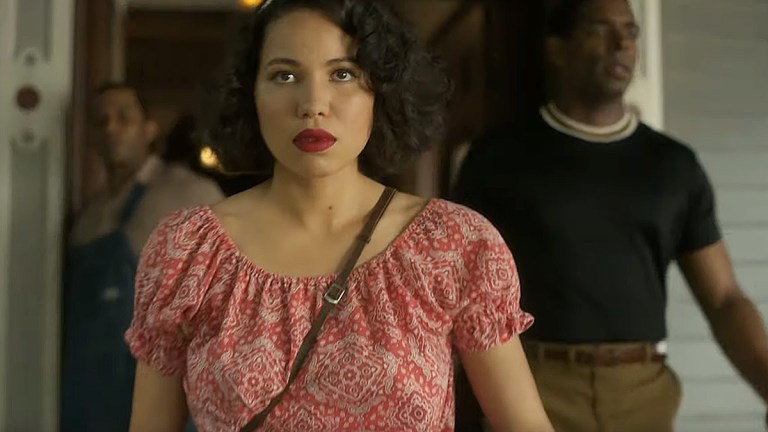 Lovecraft Country has released its first teaser trailer, showcasing an HBO horror series that appears to be categorically unique in its context and execution.
The 10-episode series, which adapts Matt Ruff's 2016 novel of the same name, takes the racially-turbulent backdrop of 1950s Jim Crow America with… well, monsters from an H.P. Lovecraft paperback that inexplicably spring to life and wantonly wreak havoc. The premise, while intrinsically original, does bear the creative DNA of Jordan Peele, who's onboard here as an executive producer, notably joined in that capacity by film and television giant J.J. Abrams, who—in a similar capacity to his Westworld executive producer turn—continues to fulfill his purportedly exorbitant (said to be worth at least $250 million,) five-year deal with the premium cable channel. Misha Green serves a showrunner.
Without further ado, check out the first teaser trailer for HBO's Lovecraft Country, which proves to be a tension-teeming montage of a viscerally terrifying past, which carefully traipses around the carnage caused by a voracious monster that is all so briefly teased at the end of the clip.
As HBO's official logline for Lovecraft Country reads:
The series follows Atticus Freeman (Jonathan Majors) as he joins up with his friend Letitia (Jurnee Smollett-Bell) and his Uncle George (Courtney B. Vance) to embark on a road trip across 1950s Jim Crow America in search of his missing father (Michael Kenneth Williams). This begins a struggle to survive and overcome both the racist terrors of white America and the terrifying monsters that could be ripped from a Lovecraft paperback.
Despite its offbeat premise, Lovecraft Country does seem to manifest as a somewhat familiar amalgam of disparate themes; a notion explained by the presence of one of the most-sought talents in the game, Peele, who, of course, broke out of his comedy wheelhouse as writer/director of 2017's Get Out. That film likewise used contemporary race relations as the topical context to a Body Snatchers-type story, standing as an example of a burgeoning genre that Peele himself refers to as "social thrillers." It was a narrative strategy that Peele continued with his 2019 follow-up, Us, which—with slightly more ambiguity—tackled class divisions and nature vs. nurture philosophical arguments through the horror lens of an invasion by a killer cabal of savage scissors-wielding clones against their affluent and educated (unwitting) genetic progenitors.
While the names of Peele and Abrams may be prominent in the billing of Lovecraft Country—representing their Monkeypaw Productions and Bad Robot Productions shingles, respectively—the wheel of this proverbial ship is actually in the hands of showrunner Misha Green, who is credited as co-creator alongside Peele. Green comes into the series off work on antebellum historical series Underground, which ran from 2016-2017 for two seasons on WGN America. She's also put in work as a writer for a thematically diverse list shows such as Sons of Anarchy, Heroes, Spartacus and Helix. Also onboard as executive producers is the show's lineup of directors, which consists of Yann Demange (who directed Episode 1), Daniel Sackheim (who directed Episodes 2 and 3). Additionally, David Knoller serves as an executive producer on the first episode.
Lovecraft Country is set to premiere on HBO sometime in August.