News
The Succession Series Finale Might Be More Open-Ended Than You Think
According to new interviews, the Succession series finale won't necessarily feel like a series finale.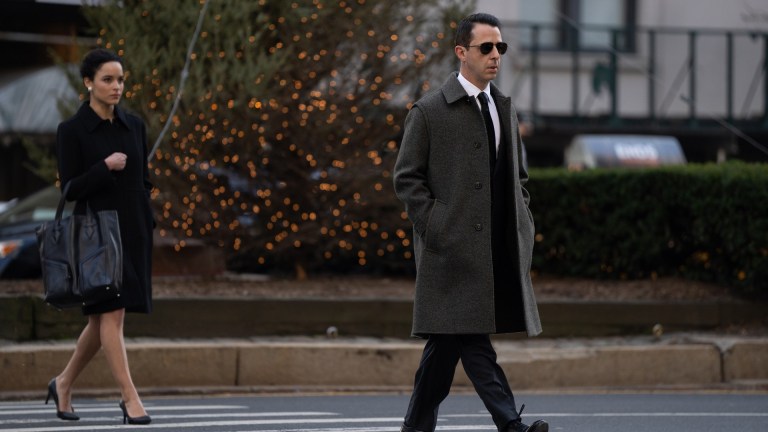 This article contains spoilers for Succession through season 4 episode 9.
Back when Succession showrunner Jesse Armstrong revealed its fourth season would be the show's last, the news took quite a few people by surprise, including many of the show's actors apparently.
In a March interview with The Los Angeles Times, Shiv Roy actress Sarah Snook disclosed that she didn't discover that season 4 would be Succession's swan song until the table read for the final episode.
"I was very upset," Snook said. "I felt a huge sense of loss, disappointment and sadness. It would have been nice to know at the beginning of the season, but I also understand not being told until the end because there was still a potential that maybe this wasn't going to be the end."
At the time of that interview, we felt a little confused as to how the cast could be blindsided by the show's conclusion, particularly since they had access to the scripts leading up to it. And now that viewers have gotten to see nine of the final season's 10 episodes, that sense of confusion has only grown. Succession season 4 is about as finale-esque as any final season of television ever has been.
Just think of all the "this is the final season" tropes and tricks Armstrong and his writers have crammed in here. This season has featured things like: the death of the show's most important character, the arrival of a long-awaited wedding (which just happens to coincide with the aforementioned death), a fateful battle for corporate survival against a Swedish Big Bad (Alexander Skarsgärd), the most controversial presidential election in American history, and most importantly: the presumed answer to the question promised in the show's very title.
Though Snook's LA Times interview correctly notes that cast, crew, and even fans received several pre-season hints that the show might be winding down, the actual content of the season's scripts provided even more clues than we could have imagined. Through nine (brilliant) episodes of television, Succession appears to be racing to as conclusive and definitive a finale as one could ever hope. Imagine our surprise then, when another major cast member granted a fresh interview this week indicating that the finale might not be as final as it seems.
Following his remarkable performance in the penultimate episode "Church and State," Roman Roy actor Kieran Culkin spoke with Vanity Fair about his character's arc and the ultimate ending of the show. The entire interview is great and worth reading for a privileged insight into Culkin's process, but the relevant portion for our purposes comes at the end.
"It feels like an ending, but it also feels like there could be more," Culkin says of the final episode.
Culkin goes on to say that, like Snook, he didn't discover the season finale was the series finale until the table read. But in speaking to Armstrong throughout the season, the talented producer and writer maintained that he was keeping their storytelling options over.
"Jesse (Armstrong) described to me the whole season before we shot," Culkin said. "I asked him one question and when he answered it, I said, 'Well that sort of sounds like the end of the show.' He goes, 'Yeah, it does.' But then he just threw up three different ideas for a season five that he claimed were off the top of his head. I was like, 'I'm just speaking my speak my mind here. But those all sound like really awesome.'"
Armstrong's ability to rattle off several potential season 5 storylines probably indicates his familiarity with this world more than it does a sincere desire to make a fifth season. That matter has been very much settled with everyone involved in the show from Armstrong all the way up to the HBO brass making clear that season 4 will be the last season.
What it does make clear, however, is that the Succession series finale is likely to be far more open-ended than we previously realized. There will be room for the Roy family story to continue, if not on television then at least in our imaginations.
The Succession series finale airs Sunday, May 28 at 9 p.m. ET on HBO.