News
The Order Season 2 Trailer, Release Date, Cast, and Other News
The Order season 2 returns to Netflix this summer, and the battle between the magic practitioners and werewolves has shifted.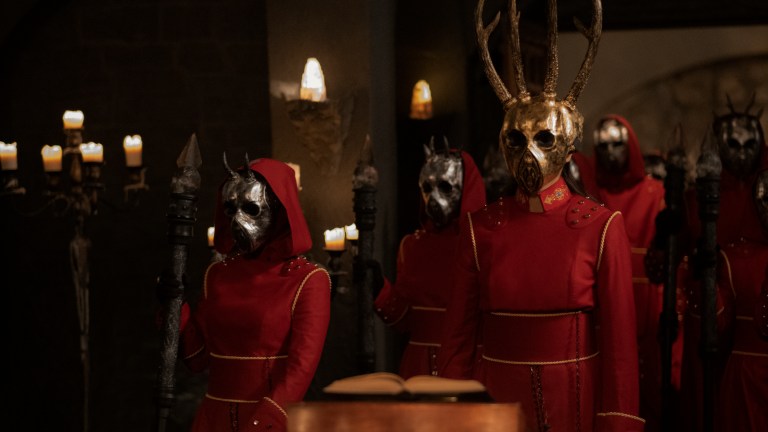 The news that The Order season 2 was assured on Netflix was almost certainly welcome for those viewers who were wondering what would happen to the Knights of St. Christopher werewolves after the events of the season finale. Fortunately, the show returns this summer, and lead actors Sarah Grey and Jake Manley are on board for the new season.
The Order may have snuck under people's radar, but enough people tuned in to the series about a secret magical society hidden on a college campus for Netflix to keep the story going. The show comes from co-creators Dennis Heaton (Ghost Wars) and Shelley Eriksen (Continuum) and Nomadic Pictures, which also produces the hit vampire series Van Helsing for Syfy. Adding the element of justice-seeking werewolves to an otherwise familiar formula of hidden magic-users must have been just what viewers were looking for.
The first season of The Order follows Manley's character, Jack, as he enrolls at Belgrave University with the specific purpose of tracking down his father who, along with the Hermetic Order of the Blue Rose, may have had something to do with his mother's mysterious death. By becoming a part of the Order himself, Jack meets Alyssa, played by Grey, who is learning magic herself and discovering the darker side of the organization she's a part of.
The logline for season 2 reads: "The Knights struggle to regain their memories stolen from them by the Order… and they crave retribution. But vengeance is hard to plan when you're also fighting murderous magicians, strange new cults, and life-threatening demons. Does anyone even go to class anymore?"
The Order Season 2 Trailer
With only days left before the release, Netflix has finally dropped the trailer for The Order season 2. Get ready for plenty of mayhem as the Knights of St. Christopher are inducted into the Hermetic Order of the Blue Rose.
The Order Season 2 Release Date
The Order season 2 will have ten episodes just like the first season, and all of them will drop on Netflix on June 18, 2020.
The Order Season 2 Cast
There will be some actors that received top billing in The Order season 1 that will not be returning next year due to character deaths that will not be spoiled here. Given the significant cliffhanger that came in the finale, The Order could switch things up considerably, including new cast members and a change of antagonists.
However, we can confirm that all of Jake's fellow Knights of St. Christopher, Adam DiMarco, Thomas Elms, and Devery Jacobs, will return as will Katharine Isabelle as Vera and Louriza Tronco as Gabrielle.