News
The New Rick and Morty Voice Actors Are True Unknowns
Ian Cardoni and Harry Belden have been plucked from relative obscurity to voice the lead characters of Rick and Morty.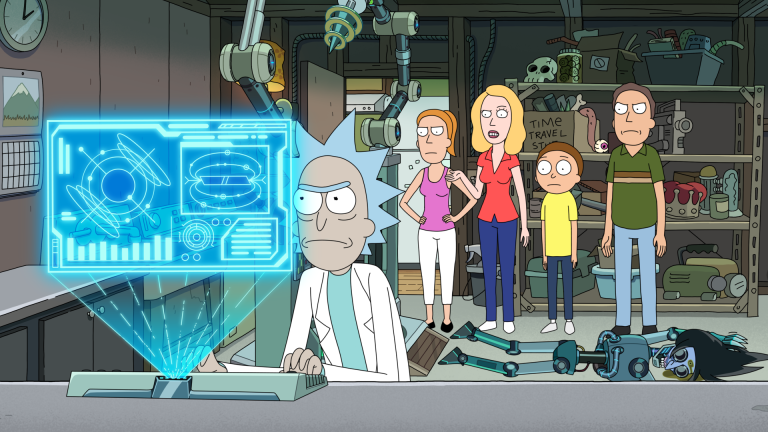 Rick and Morty's seventh season has had an air of controversy and intrigue surrounding it as series creator Justin Roiland was fired by the show and Adult Swim due to felony domestic abuse charges being brought against him. Even though Roiland hadn't been involved in any major creative decisions with the series for years, he still voiced the eponymous duo as well as other side characters up to his departure. With Roiland gone, the creative team behind Rick and Morty had some seemingly large shoes to fill to get the new season done on time and make sure the change was virtually seamless for long-time fans.
Rather than going the Solar Opposites route and bringing in a well-known actor with a different voice to replace Roiland and making a bit out of the whole thing, Rick and Morty showrunner Scott Marder decided to take a different approach. To start, Marder didn't want to hire one person to take over every single character that Roiland voiced, telling The Hollywood Reporter that it "felt unfair" to ask one person to put that much wear and tear on their voice for the foreseeable future, no matter how much "easier" it would be to have one person record it all as Roiland did.
After thousands of auditions over a six-month process, Marder and co-creator Dan Harmon finally found the right actors to replace Roiland as Rick Sanchez and Morty Smith. Both characters are now voiced by actors that seem to have been pulled from another dimension specifically to fill the void that the previous voice actor left behind.
Harry Belden is the new voice of Morty, and his previous roles primarily consist of background work on shows like Chicago Med and Joe Pera Talks With You. Rick is now voiced by Ian Cardoni, who also did background acting work for movies like Grown Ups and Clear History. Cardoni has also been an announcer for WrestleMania. But just because Cardoni and Belden don't quite have an extensive filmography yet, doesn't mean that they haven't been up to the task.
As evidenced by the season premiere, there's really not a noticeable difference in Rick and Morty's voices (at least not according to my ears). Because the AMPTP has yet to meet SAG-AFTRA's terms for a fair deal that could end the strike, Cardoni and Belden haven't been able to speak about what this journey has been like thus far. However, according to Marder, the two actors "feel like they just won the lottery" and are "eager" and "so excited" to tackle every episode.
The story of unknown actors being plucked from relative obscurity and catapulted into stardom is one that Hollywood itself has told ad nauseam for decades, but it still feels somewhat rare to see in real life. Replacing the lead characters of a popular series seven seasons in, especially under the circumstances their predecessor was fired for, is not an easy task, and yet Cardoni and Belden have certainly stepped up to it. Neither actor is a household name as of yet, but with how seamlessly they've stepped into these roles it shouldn't be too long before we forget that anyone else ever voiced them.
New episodes of Rick and Morty season 7 premiere Sundays at 11:00 p.m. ET on Adult Swim.