News
Will The Mandalorian Season 3 Actually Release This Summer?
Star Giancarlo Esposito hopes the latest season of the Disney+ series will release soon.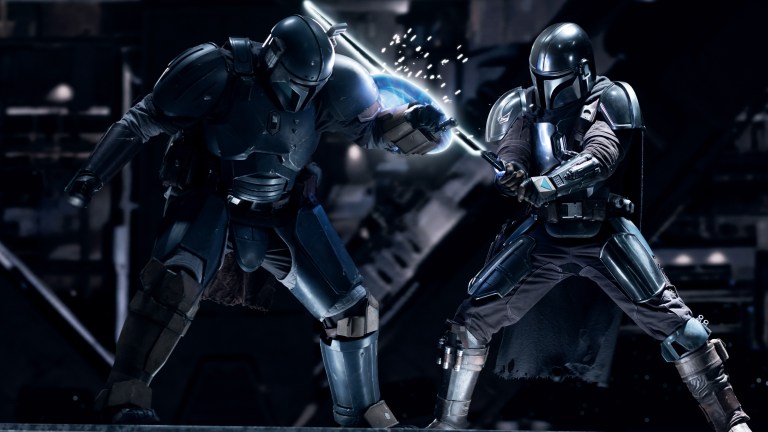 Given the fact that nearly 16 months have passed since the last episode of The Mandalorian dropped on Disney+, fans will be quick to say "This is the way" to any bit of hopeful news. But since filming for the third season only wrapped at the end of March this year, most fans likely aren't expecting to see the show back on their screen until fall, as was the case for seasons one and two, if not a release in Spring 2023. However, Moff Gideon has other plans.
In an interview on The Rich Eisen Show, Moff Gideon actor Giancarlo Esposito responded to the host's question about more Mandalorian with a brisk and confident, "You will get it soon." Esposito went on to say that although he had more to do regarding his character, presumably reshoots, he believes the release of season three "will be sometime this summer." With authority, Esposito clarified, "No date set yet, but coming soon."
You can watch the video for yourself below:
While one feels compelled to believe anything said by an actor with Esposito's gravitas, that summer release date might be a bit overly optimistic. As even Esposito acknowledged, there's still work to be done on the third season, and this is likely not only true of Moff Gideon but of all the other principal characters. More importantly, a special effects-heavy show like The Mandalorian demands quite a bit of post-production work. A Summer 2022 release for the show just doesn't seem very likely, and would contradict prior reports that the series would premiere in its usual slot around the holidays.
Esposito quickly moved on from speculation about season three to talk about the very beginning of the show. He described to Eisen his casting process with Favreau, explaining that Favreau wrote the part of Moff Gideon. The actor also shared that he had one demand before accepting the role: "I must have a cape."
All joking aside, Esposito expressed nothing but admiration for The Mandalorian and the Star Wars franchise in general. He praises the series for its ability to "enlighten our children to mythology and to what's right, and how to go about doing what's right, and how to be in service." As Esposito makes clear, Star Wars does much more than entertain children. It connects them to a larger world.
Although we still don't know when exactly we'll return to that world, we do know some things about The Mandalorian's third season. The Book of Boba Fett revealed that Grogu will continue his training in the ways of the Mandalorians instead of the Jedi, a story that will bring Din Djarin and the Child back into contact with not only Katee Sackhoff's Bo-Katan but also returning Nite Owl Axe Woves, as played by Simon Kassianides. The show could also follow up on a few legacy characters, such as Luke Skywalker and Ahsoka Tano, whose own spin-off begins filming very soon. And of course, now we know the evil Moff Gideon will be back for season three, too…
Check out the full schedule of upcoming Star Wars TV series and movie here.