Features
The Diplomat Cast: Where You've Seen Keri Russell and Rufus Sewell Before
Netflix's The Diplomat if full of schemers with complex motivations. Here are the characters you need to know, and the actors that bring them to life.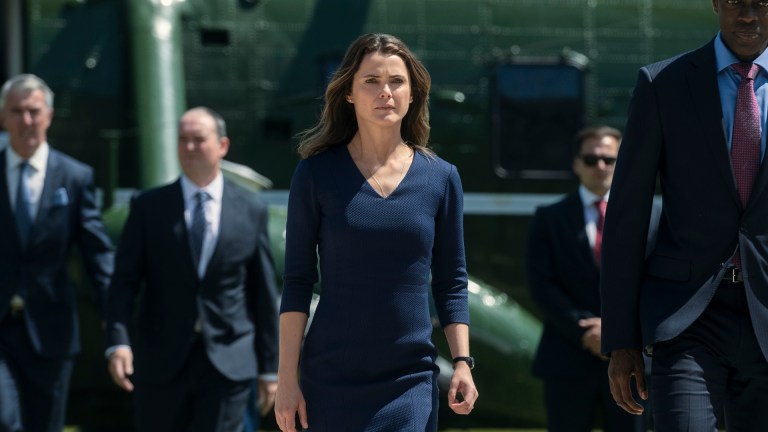 The Diplomat is a new political thriller series from Netflix that follows Kate Wyler (Keri Russell) as she becomes the U.S. Ambassador to the United Kingdom during a time of international crisis. Used to working in war zones outside of the public eye, Kate has to adjust to her new role in the spotlight while forging new alliances and making sure her marriage to fellow diplomat and political star Hal Wyler (Rufus Sewell) doesn't suffer.
Though their characters may not always get along, the cast of The Diplomat is full of talented actors and familiar faces. Here are the actors bringing their talents to the series and where you've seen them before.
Keri Russell is Kate Wyler
Kate Wyler is an experienced U.S. diplomat who is more comfortable negotiating in a war zone than from behind a desk. However, when the U.S. President asks her to become the U.S.'s Ambassador to the U.K., she accepts despite how uncomfortable the formality of this station makes her feel. Kate is played by Keri Russell, who is most known for her roles in Felicity and The Americans, though she also recently starred in the movie Cocaine Bear.
Rufus Sewell is Hal Wyler
Hal Wyler is Kate's husband and a charismatic diplomat. Like Kate, he's negotiated his way out of war zones, but this also means he's made a lot of enemies. He does his best to be supportive of Kate's new job, but also isn't used to being the one on the sidelines and out of the spotlight. Hal is played by Rufus Sewell, whom you may recognize from the recent Netflix series Kaleidoscope as well as his roles in Old and The Man in the High Castle.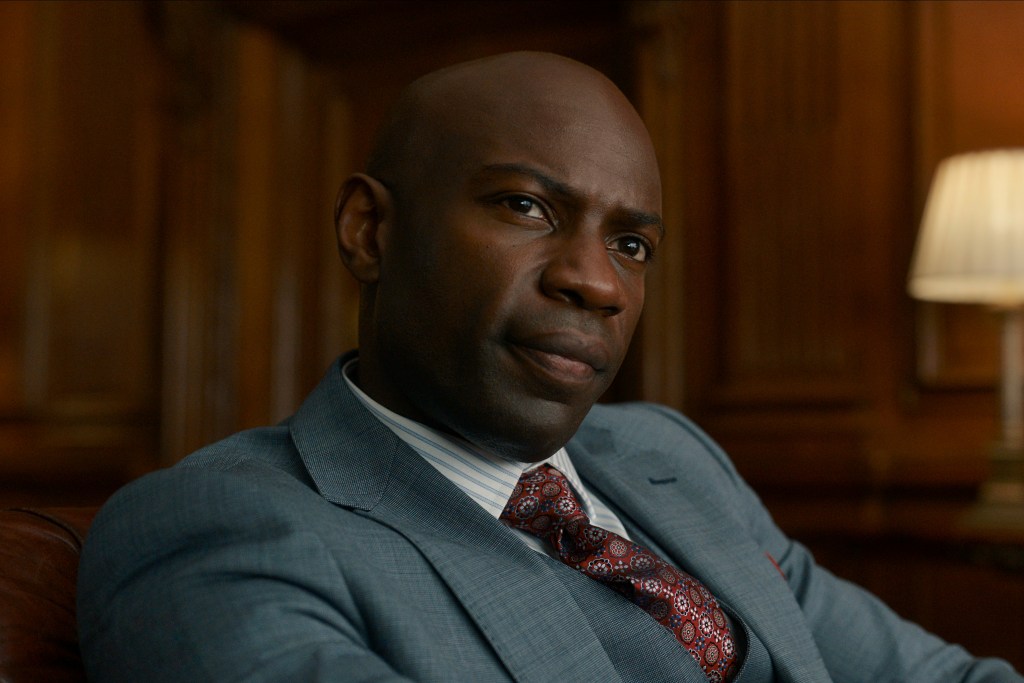 David Gyasi is Austin Dennison
David Gyasi plays Austin Dennison, the British Foreign Secretary. Austin is an important ally to Kate in the U.K., especially when the two are faced with a major crisis. According to a Netflix press release, he is "principled, aloof, and extremely good at what he does," but reaches a breaking point when his head of government becomes erratic and potentially dangerous. Aside from The Diplomat, Gyasi has also appeared in Interstellar, Annihilation, and Carnival Row.
Ato Essandoh is Stuart Hayford
Stuart Hayford is Kate's Deputy Chief of Mission at the U.S. Embassy in London a.k.a her right-hand man. Hayford is played by Ato Essandoh, who has also appeared in Showtime's recent adaptation of Let the Right One In as well as Chicago Med and X-Men: Dark Phoenix.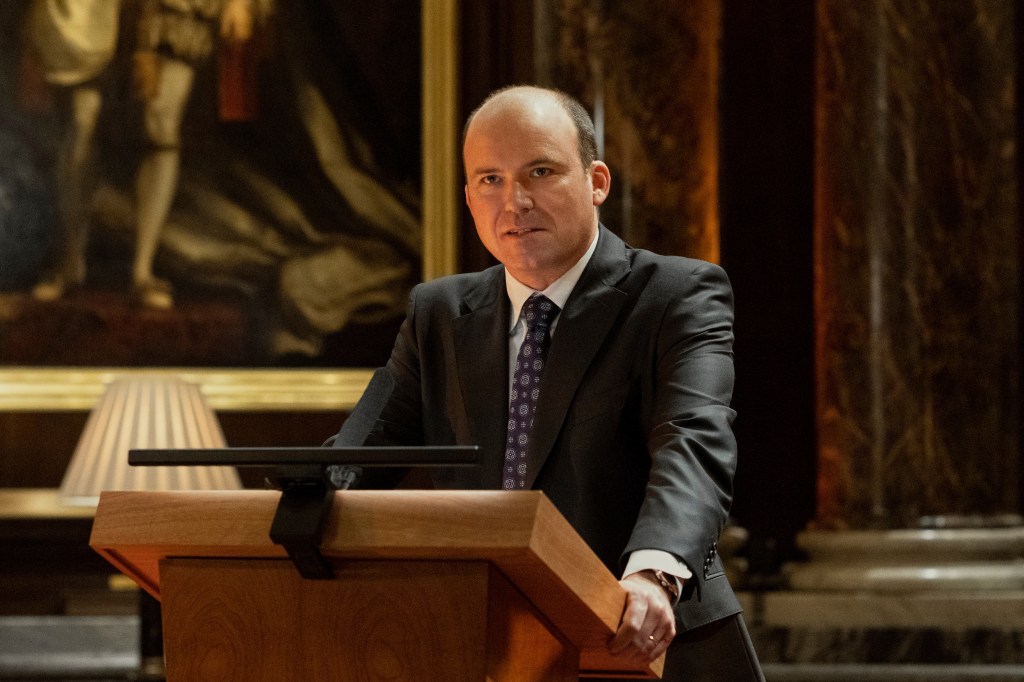 Rory Kinnear is Nicol Trowbridge
Nicol Trowbridge is the "foul-mouthed, charismatic, and volatile" British Prime Minister who always believes himself to be the smartest person in the room. Trowbridge is played by Rory Kinnear, an actor you'll likely recognize from his many projects including Men, Penny Dreadful, the Daniel Craig era of James Bond movies, and Our Flag Means Death. Notably, he's also played a British Prime Minister before in "The National Anthem," the very first episode of Black Mirror.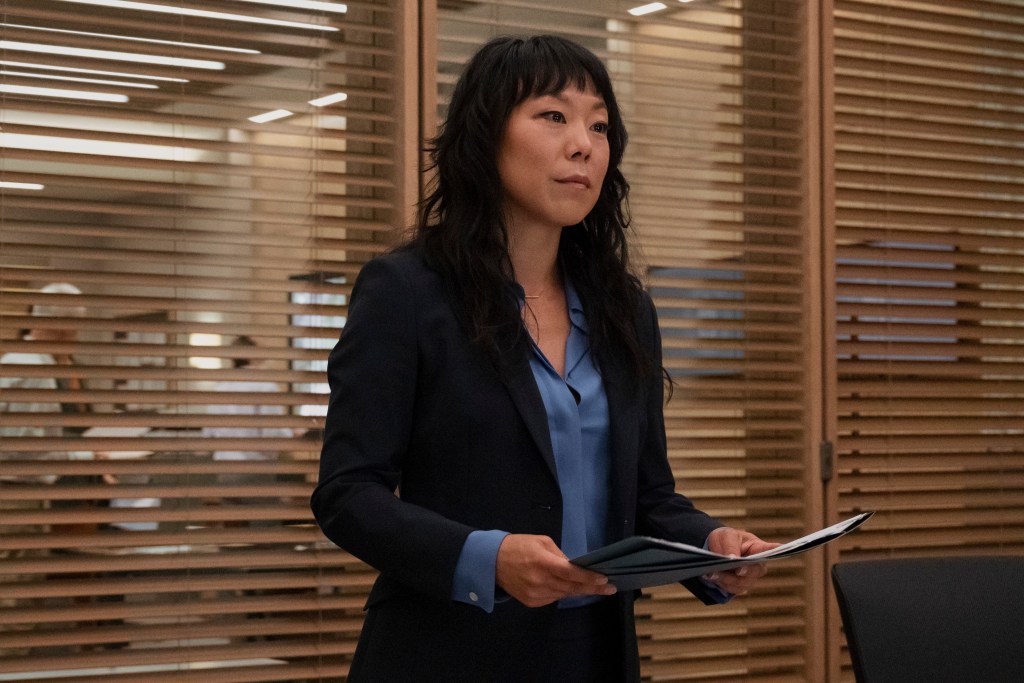 Ali Ahn is Eidra Park
Ali Ahn plays Eidra Park, the Chief of the CIA Station in London, which happens to be one of the largest CIA hubs in the world. Park is responsible for managing the very close and complicated relationship between the CIA and MI6. You might recognize Ali Ahn from her roles in The Other Two and Raising Dion.
Nana Mensah is Billie Appiah
Nana Mensah plays Billie Appiah, the White House Chief of Staff. Appiah is a "no-bullshit quick thinker and brilliant fixer." Before The Diplomat, Nana Mensah appeared in 13 Reasons Why, After Yang, and The Chair.
Michael McKean is US President Rayburn
U.S. President Rayburn is a "competent leader" who is losing his patience with the "chronic absurdity" surrounding him. President Rayburn is played by Michael McKean, whose long career includes projects like This is Spinal Tap, Clue, and Better Call Saul.
Miguel Sandoval is Miguel Ganon
Miguel Ganon is the U.S. Secretary of State and Kate's boss, though he doesn't like her very much. Ganon is played by Miguel Sandoval, who you may recognize from his roles in Station 19, Barry, and Sharp Objects.
All eight episodes of The Diplomat are available to stream on Netflix now.