News
The Boys Season 4: What Will Happen Next?
With The Seven in shambles, all signs point to The Boys season 4 being all about Homelander's dangerous rise to power.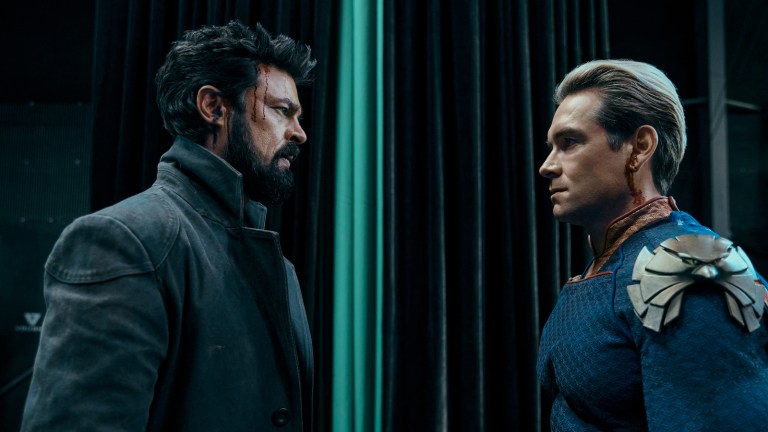 This article contains The Boys spoilers.
The Boys season 3 saw an increasingly unstable Homelander remove the corporate shackles of Vought and the encumbrance of disloyal members of his superhero team. This fact alone is enough to predict where the next season might be headed because if there's one thing that's certain, it's that Homelander will snap and nearly destroy the Earth at some point during the series. What else can we predict about where the series will go from here?
There's the question, of course, of how long it will take for Stan Edgar's prediction to come true regarding Homelander's takeover of Vought. As he departs the boardroom, leaving the head of The Seven in charge, he tells his protege that while he may have removed the bureaucracy keeping him in check, he also removed any protection or damage control the corporation provided for his actions. "I think you'll come to sorely regret that," Edgar says as he leaves. Seems like a bit of foreshadowing for The Boys season 4!
We saw some of the consequences of Homelander's purge when The Deep was left with a nearly empty threat assessment department at the worst possible time. It appears likely that, although Homelander was able to get away with murdering a protestor in front of his supporters during the finale, that crime cannot possibly go unpunished… can it? The Boys season 4 will almost certainly explore this idea of how far Homelander can push the boundaries of acceptable behavior in civilized society.
This is especially true given that Victoria Neuman has joined Dakota Bob on the campaign trail with her head-popping powers intact. While Homelander may have his sites set on authoritarian rule or at least more political influence than he previously had, what does that mean for Neuman's long game? Sure, she made a deal of convenience with the superhero and made it clear to Starlight that she knows her secret is out, but something tells us her rise to power may be equally as important as that of the sociopathic head of The Seven.
Speaking of which, will The Boys season 4 even bother to fill out the numbers of the world's most prominent super team? The Deep and A-Train may have hitched their wagons to Homelander's star, but Black Noir and Supersonic are dead, Maeve is presumed dead, and Starlight has turned in her uniform. Although the Prime Video series has been fond of introducing new superheroes like Stormfront and Soldier Boy, The Seven may stand as a misnomer in season 4, leavings its ranks unfilled.
Meanwhile, there's the not-so-small problem of Butcher's death sentence that he placed upon himself by taking V-24. Although the twelve-to-eighteen months that the doctor gives him may be enough to round out any remaining seasons of The Boys, the fatal diagnosis may also be dealt with during the course of season 4. Likewise, although Soldier Boy is on ice at the end of the finale, don't count him out either for the coming season.
Luckily, since Karl Urban revealed in a recent interview that production for The Boys season 4 begins on August 22, 2022, we won't have long to wait. "I can't wait," Urban told Collider. "It's a fun gang to play with; we work hard and play hard, and I can't wait to see where they take the characters from where we leave them at the end of this season." Neither can we, Karl… neither can we.