News
The Boys Fans React to the Season 3 Finale
From the outset, this season of The Boys promised to be the most shocking yet, but did the show's Season 3 finale deliver?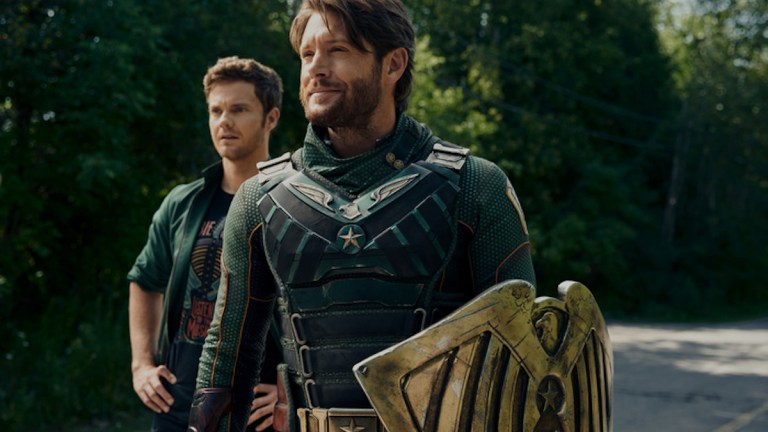 This post contains heavy spoilers for The Boys Season Three
By this point, it's hardly worth saying that The Boys is shocking. The show has built its reputation by taking superheroes to their ghastly extreme, filling the screen with exploding heads and super-powered Nazis. That's also certainly true of season three, which began with a shape-changing Supe blowing up his lover from the inside and took us through to Herogasm, which turned out to be just as depraved as promised.
But The Boys has never been just a show about gross-out moments. In adapting the independent comic by Garth Ennis and Darick Robertson, showrunner Eric Kripke has added thoughtful satire of American politics and rich character drama. More than nearly any other superhero series, The Boys has explored the nature of power in all of its forms.
All of these aspects come together in the season three finale, which follows Homelander dealing with the revelation that Soldier Boy is his father, which then throws a kink in Butcher's plan to pit Supe against Supe. Along the way, we get a number of surprises, ranging from the culmination of Ashley's hair-pulling, to Homelander killing Black Noir, to Kimiko's brutal recreation of the Maniac dance scene from Flashdance. All of this builds not to the end of Homelander's reign of terror, but to Hughie understanding that he doesn't need to save his girlfriend Starlight if he makes room to support her, and Queen Maeve sacrificing her powers to stop Soldier Boy from killing them all.
There's also what may be the most unexpected turn of all, when Butcher actually joins Homelander against Soldier Boy when the latter threatens Ryan, the son of his late wife Becca. More than a twist for the sake of a twist, Butcher's decision is just the latest in the show's exploration of toxic masculinity as passed down from father to son, and the struggle of characters such as M.M., who try to break the cycle.
Of course, the show gave us some tantalising reveals in its final moments, too! We see that Victoria Newman is now in place as the Vice Presidential candidate thanks to Homelander ordering The Deep to murder the guy standing in her way, and Homelander finally reveals Ryan to the public, killing a protestor who dares to attack Ryan in full view of everyone. During this uncertain moment, Homelander's supporters rally around him, cheering on his deadly violence. This…cannot be good.
Here's what The Boys fans thought about the season three finale over on Twitter…
The Boys has already been renewed for Season 4 at Amazon Prime Video. Filming begins in August, and the fourth season is likely to debut on the streamer in Summer, 2023.