Features
The Best TV Performances of Billie Piper
Billie Piper has become one of the best TV actresses of her generation...
Most people know Billie Piper from her turn as Rose Tyler, the first companion of Doctor Who's modern era. Since she left the iconic science fiction show, however, Piper has been steadily carving out a niche for herself in well-written, often subversive TV drama as an actress who isn't afraid to take chances with her performance or on a controversial role. Her latest turn, as hot mess celebrity Suzie in I Hate Suzie, is yet another example of Piper's willingness to take on new and challenging roles. Piper blew us away with her performance as Rose in Who. Since then, she's just continued to get better and better.
Let's take a look at some of Piper's most memorable TV performances so far…
Rose/The Moment, Doctor Who (2005-2006, 2008, 2010, 2013)
Sorry to make you cry in the middle of the workday with that above clip, but needs must. For Piper, Rose Tyler will no doubt always be a career-defining performance. Luckily for the British actress, even in her early 20s, Piper was already a formidable actress. She imbued Rose Tyler with a fierce and honest vulnerability that immediately made her likable and, as audience surrogate, in no small part carried the show. When she left the show as a series regular in season two, her absence was sorely missed.
Piper was particularly memorable in season one's "Father's Day" and season two's "Doomsday," the latter of which is featured above. Her affecting, nuanced performance as Rose Tyler — in which she held her own opposite acting veterans like Christopher Eccleston and David Tennant — made people stand up and take notice. Piper was no longer "that teen pop star," but a talented newcomer actress able to co-lead a hit show.
Piper's eventual return for the Doctor Who 50th anniversary special "Day of the Doctor," in which she played The Moment, showed just how much the actress had matured in a few years, and was one of the highlights of an historic Doctor Who installment.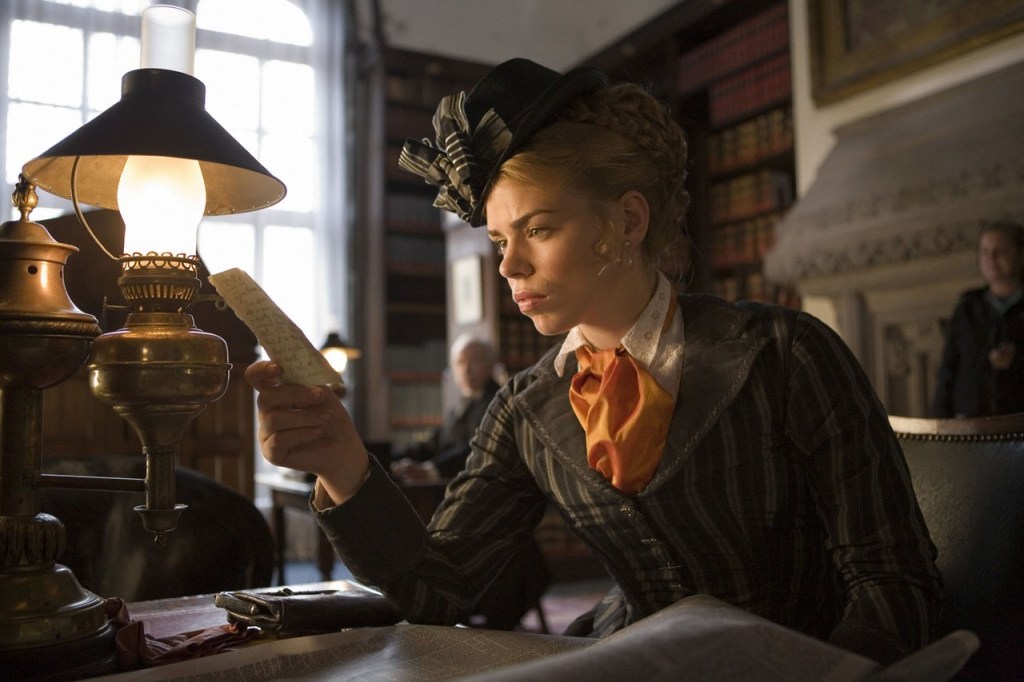 Sally, The Ruby in the Smoke/The Shadow in the North (2006/2007)
Directly after her time on Doctor Who, Billie Piper filmed two television movie adaptations of the first two books in Philip Pullman's The Sally Lockhart Quartet. The stories follow the adventures of Sally Lockhart, a young woman living in 19th century England who is thrown into a dangerous mystery following the death of her father. The TV movies also feature Matt Smith in a supporting role and Julie Walters as a seriously scary villain. Well worth a watch.
Sally is headstrong like Rose, but she is also much more reserved than we came to expect from the NuWho companion. As wonderful as Piper is in these TV movies, they also give a glimpse of what Piper's career might have been like if she continued to choose more traditional, safe roles post-Doctor Who.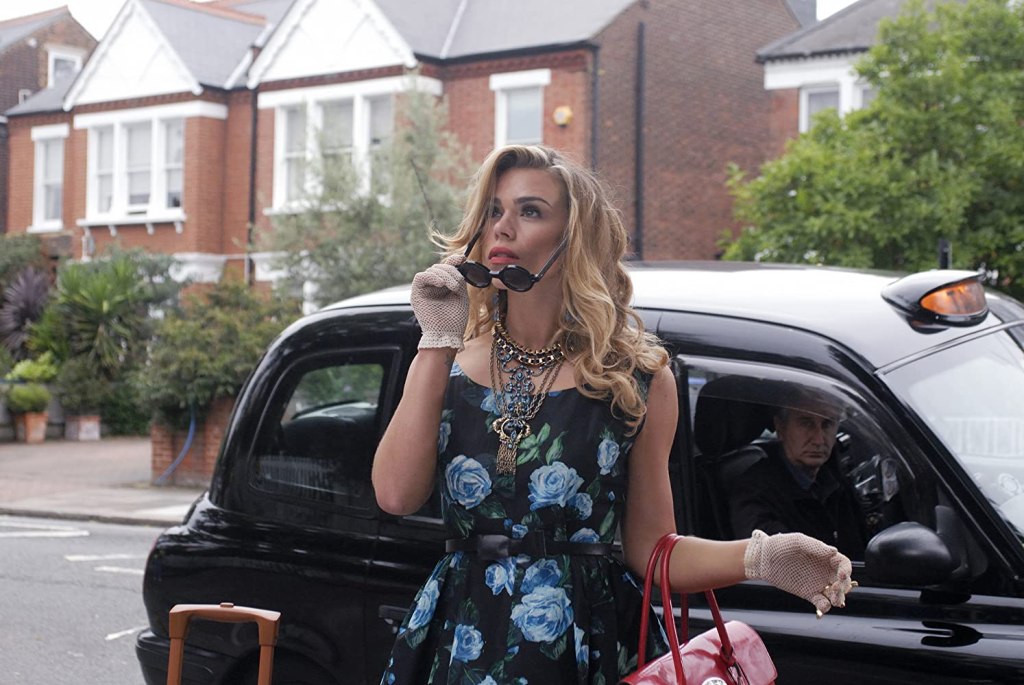 Hannah/Belle, Secret Diary of a Call Girl (2007-2011)
Billie Piper proved she wasn't afraid to take risky roles with the Showtime drama Secret Diary of a Call Girl, an adaptation of the blog and books by Belle de Jour, a real-life high class London call girl.
Also starring James D'arcy, Lily James, and featuring an appearance from future Doctor Matt Smith, this series is often underrated because of its scandalous subject matter, but — at its best — it is funny, engaging, and addresses some topics you pretty much never see addressed on TV.
As the central protagonist who often breaks the fourth wall and straight-up talks to the audience (before Phoebe Waller-Bridge made it cool), Piper needs to be good in this role for this show to work. Belle/Hannah is too much of the formula for her not to be.
Piper is more than up to the task, making us care about the life of one London call girl, in all of her complexities. This show doesn't always work, especially in its later, uneven seasons, but it's never because Piper isn't turning in an engaging, affecting performance.
Brona/Lily, Penny Dreadful (2014-2016)
Most people point to Eva Green's raw performance as Vanessa Ives as the standout role in Penny Dreadful, and understandably so, but to discount what Billie Piper brought to the horror drama series would be doing the show, and its legacy, a great disservice. Piper's turn as the sad, but loving Brona and the unpredictable, angry Lily in Penny Dreadful was bold, nuanced, and unforgettable.
It's hard to speak about this performance without giving too much away, but Piper's performance in the third and final season of Penny Dreadful was not only one of the best of Piper's career at that time, but one of the best performances on television in 2016, full stop.
Suzie, I Hate Suzie (2020)
Billie Piper serves as star and co-creator (alongside Secret Diary's Lucy Prebble) of this new dark comedy-drama launching on August 27th in the UK. A look at modern celebrity, I Hate Suzie follows Piper's Suzie, an actress whose career is threatened when her phone is hacked and a personal photo is leaked to the public. Speaking to Metro about Piper's performance in the new series, Prebble said:
Billie can kind of access emotion and play it more resonantly than any other actor I've ever worked with. She's a real weapon. I think that there's a sort of trust and shorthand that comes from working with me. When you've got that level of communication as close friends, she'll trust me to write that. And then I trust her to understand what the layers of it are and to perform it. I write for Billie, in a way that I wouldn't for any other actor. I leave the spaces because I know what she's capable of.
Do you have a favorite Billie Piper role? Sound off in the comments below…