News
The 100 Series Finale Promo, Synopsis & Release Date
After seven seasons, The 100 is about to come to an end. Here's everything we know about The 100 series finale, including the synopsis and release date.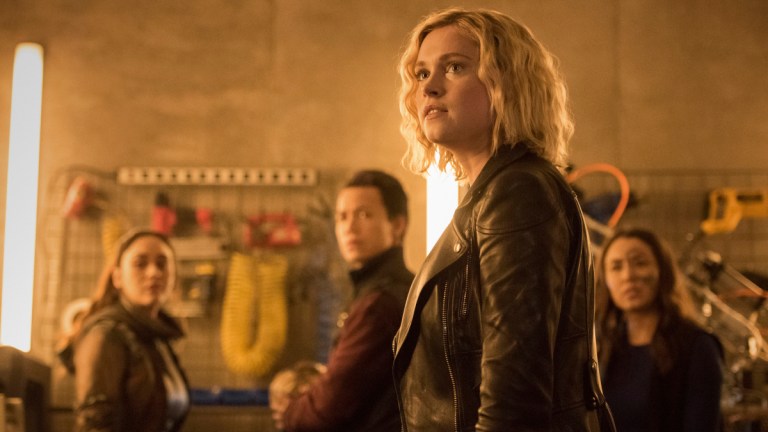 It's hard to believe, but, after seven seasons and more than six years, The 100 is coming to an end. We've known for a long while that this moment was coming, but now that we have specific details about the series finale episode, it's becoming real. The CW has released the synopsis, release date, and title for The 100 series finale. Here's what we know…
The 100 Series Finale Promo
Check out the promo for the last episode of The 100 ever…
The 100 Series Finale Release Date
The 100 Season 7 is rapidly approaching its end. The series finale will air on Wednesday, September 30th at 8pm ET, so mark your calendars, everyone! (To put this in some interesting context, The 100 series premiere dropped on The CW on March 14th, 2014. Do you feel old now?) It's also worth noting that the episode is schedule to go until 9:01, so make a note if you are planning on DVR-ing.
We're still waiting to hear if The 100 prequel series has been picked up, but we'll keep you updated on the potential future of The 100-verse and what it might look like as the news breaks.
The 100 Series Finale Title
The 100 series finale is called "The Last War," which doesn't give us much of a clue about how this series, tonally, will end. Is this the last war because Clarke and her compatriots have finally found a way to live in peace? Or is it the last war because all of humanity is dead and no one can fight anymore? Read our review of the penultimate episode here.
The 100 Series Finale Synopsis
We have the official synopsis for The 100 series finale, which teases: "After all the fighting and loss, Clarke and her friends have reached the final battle. But is humanity worthy of something greater?" A very good question. Honestly, in the context of this show, I'm not sure what the answer to that question is. From the beginning, The 100 has chosen nihilism, pessimistic plot twists, and a generally pretty dark view on humanity. Given what we have seen of this world over the course of seven seasons, perhaps especially this final season, I'm not sure if humanity deserves to survive—and what a dark period to put on the end of a seasons-long story in 2020.
The series finale was written and directed by Jason Rothenberg, who has been The 100 showrunner since the beginning. In addition to Eliza Taylor, it stars: Lindsey Morgan, Bob Morley, Marie Avgeropoulos, Richard Harmon, Shannon Kook, JR Bourne, Shelby Flannery, and Chuku Modu also star.
How are you feeling about The 100 as we make our way to the series finale? What do you think a good ending for this series would look like? Let us know in the comments below…