Features
Street Hawk: 80s TV's Great Missed Opportunity
After Knight Rider came Street Hawk, a motorcycle action show with the potential to have been much more than a one-season wonder, and which lives on in the hearts of fans.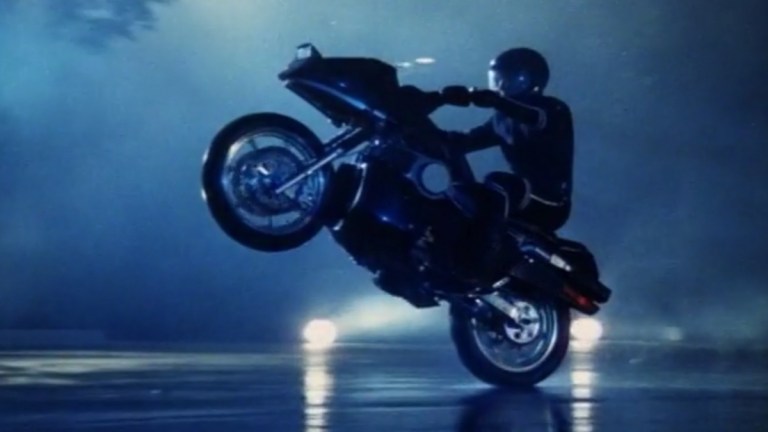 Marvel writer Dan Slott is right. Street Hawk was awesome. And sadly, criminally ignored within the pantheon of TV action shows.
1984 was a golden year for the creation of genuine pop culture phenomena. While Ghostbusters, Gremlins and The Karate Kid debuted in cinemas, on television, Knight Rider and The A-Team were at the height of popularity. Following a successful launch for the helicopter-themed Airwolf early that year, networks jostled for the next big thing, and had everything had gone to plan, Street Hawk would have broadcast in the fall of '84. Featuring an ethereal electronica theme tune, an iconic black jumpsuit-clad hero, and a sleek weaponised motorcycle, this two-wheeled equivalent to KITT and Airwolf had all the necessary ingredients to spawn a successful multi-season run. So where did it all go wrong?
"Network interference should be the title of a series with 10 novels with addendum's and photographs." Street Hawk Writer and Producer, Burton Armus
As the series' opening narration explains, Street Hawk chronicles the story of Jesse Mach – an ex-motorcycle cop who's injured in the line of duty. He's recruited for a top-secret government mission to ride Street Hawk – an all-terrain attack motorcycle designed to fight urban crime, capable of incredible speeds up to three hundred miles an hour, and immense firepower. Partnered with the bike's designer, federal agent Norman Tuttle, the pair are tasked with assessing the vehicle's potential for wider law enforcement use.
Originally developed at Universal Television by Bruce Lansbury, producer of Mission: Impossible, Knight Rider, and his sister Angela's Murder, She Wrote, the show would boast Back to the Future's Christopher Lloyd among its pilot cast, and later, a guest spot for future Hollywood A-lister George Clooney. After the shooting of its feature-length opener, the show was locked in for a series debut on the ABC network in late 1984, but the cut-throat nature of network television delayed production, demanded casting changes and bumped the show to a mid-season replacement slot in 1985.
Despite being a one-season wonder that blazed across screens for a mere 13 episodes, Street Hawk sold to 42 countries worldwide and produced a staggering amount of merchandise. With large overseas sales, the show proved extremely popular with children in the UK and other European countries, but also India and Brazil – where it's fondly remembered as Moto Laser. Although its fate may have been largely decided by the time it reached other shores, the feature-length opener performed well in the booming video rentals market.
To this day, Street Hawk's 70 minute pilot remains one of the most exciting television debuts you could see. It featured Christopher Lloyd as a villainous drug baron mere months before he would shoot to wider recognition in Back to the Future, and Star Trek: Voyager's Robert Beltran as Jesse Mach's ill-fated best friend who's murdered by Lloyd's drug trafficking kingpin. The pilot is impressively directed by US TV veteran Virgil W. Vogel (Six Million Dollar Man, Streets of San Francisco, Magnum P.I) who would go on to direct episodes of the mega-hit, Miami Vice. As Jesse undertakes his journey from injured motorcycle cop to crime-fighting vigilante, the action is superbly staged and driven along by the sounds of Germany's legendary electronica outfit Tangerine Dream.
The introduction of the bike itself, and the first sequence to showcase the vehicle's 300mph hyperthrust computer-assisted programme, are joys to behold. The speeder bike chase from Return of the Jedi reportedly proved a major inspiration for a thrilling chase sequence as Street Hawk pursues a pair of motorcycle assailants through the sewers of Los Angeles. The show's Jesse and Norman soon come to loggerheads when their investigation into the gang appears to link to the murder of Mach's best friend, and Jesse commandeers Street Hawk for his own ends. As the pilot builds to a climax, the bike's final theoretically impossible manoeuvre – which ultimately brings about the fall of Christopher Lloyd's character – will leave you giddy. 
Unfairly and inaccurately viewed by some as a teen idol turned actor, Rex Smith is an engaging lead who brings a genuine likability to Jesse – brimming with an innocence and self-confidence you'll remember from your youth. Together with consummate actor Joe Regalbuto, the pair deliver the odd couple relationship admirably.
The pilot also features a memorable performance from actress and model Jayne Modean as Sandy McCoy – Jesse's superior in his post-accident PR desk job. The pair's complicated and cantankerous relationship, with Sandy unaware that the very vigilante causing headaches for her department is Jesse himself, proves another engaging element of the pilot.
However, Sandy is nowhere to be seen in the series which follows, and the larger implications of this interesting dynamic are dropped for a more amicable and less subordinate relationship with Rachel Adams – played by Jeannie Wilson, eleven years Modean's senior. Going forward, the ramifications of leading this double life are never fully explored – with the exception of a few light-hearted quips at the disruption of Jesse's love life. Producer Burton Armus lamented this decision in an interview with now-defunct fan site Street Hawk Online: "Jayne Modean was a beautiful, fresh looking, talented, young actress who the network thought was too young looking for the part, and she was replaced with a very competent actress who I felt was too old for the part."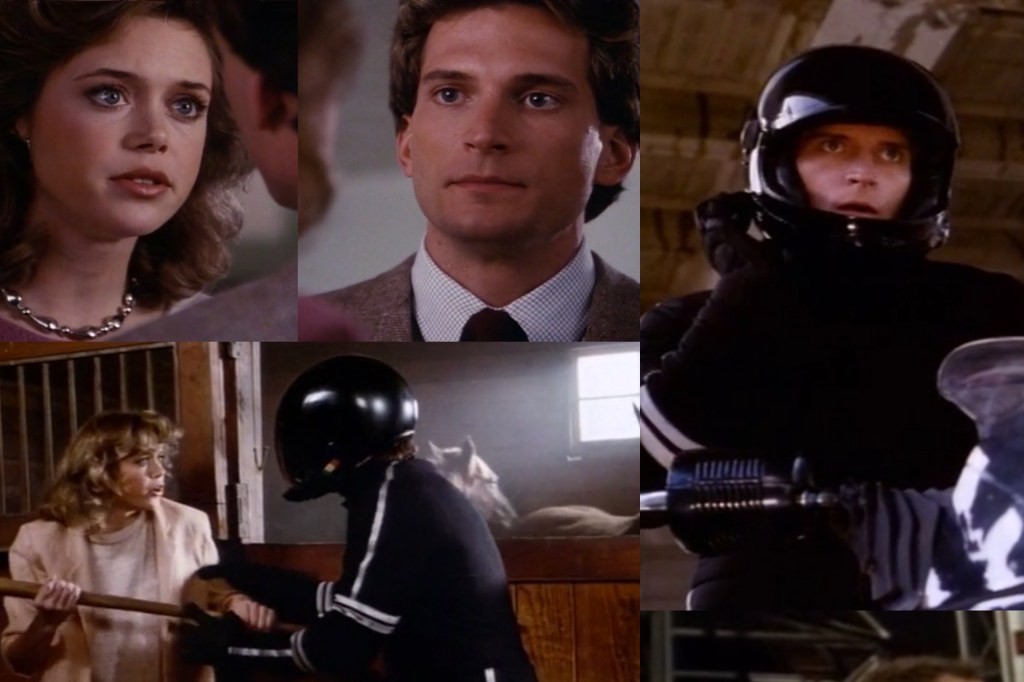 After Street Hawk lost its opening slot in the fall season of '84 – another show favoured by a different executive held onto that spot after a sudden improvement in ratings – this resulted in a more cautious approach from the producers. Armus explained to Street Hawk Online:
"The studio wanted a crime fighter (Batman/GreenHornet ) type format for the show and who knows, given we were a mid-season pick up, if it would have worked. It made sense, given the parameters of the cast and show structure, to keep it light and just the serious side of amusing."
When the show finally made its debut in January '85, Street Hawk found itself in an unenviable position, pitted against one of TV's biggest hitters, in the form of the all-conquering soap opera, Dallas.
With noticeable and jarring differences from the pilot, the weekly series that followed appeared to be a slightly tepid version of the one we were sold in the pilot. Despite the changes, the series does have many redeeming moments. The opening episode, 'A Second Self', famously features a young George Clooney in his first big TV break – as Jesse's ultra-competitive old friend, Kevin Stark. After Street Hawk inadvertently causes the death of a nefarious car dealer's younger brother, the crime lord unwittingly hires the vigilante's former best friend to act as a motor vehicle thief, and to help lure Street Hawk into a deadly ambush. Naturally, the episode does not end well for one of the pair, but the relationship between Jesse and Norman sows the first seeds of a true friendship.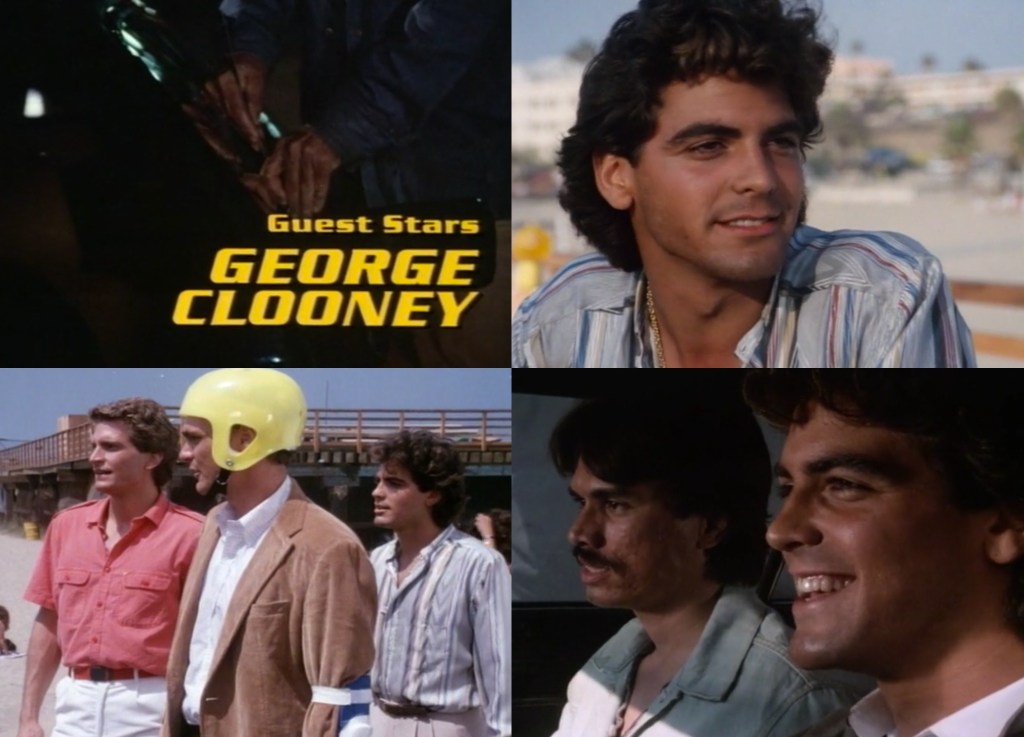 In retrospect, it's a shame Clooney's character was disposed of so soon, or that another villainous equivalent never appeared to challenge Jesse again. The pilot episode had made great use, both dramatically and visually, of the criminal motorcycle gang. A recurring two-wheeled adversary could have maintained this threat level. And Clooney's future successes led producer and co-creator, Robert Wolterstorff, to rue the casting decision, "Rex was fine. We wanted George but the studio nixed it. If I'd cast Clooney as the lead – I'd probably have a feature career right now."
Burton Armus agreed, telling Street Hawk Online, "Rex wasn't a bad kid. He did bring a naivety and youthfulness to the part. I think he tried to do the best he could. What he didn't have was danger. Clooney was a day player and he did a good job. He might have been a more capable Street Hawk, or not. But it would not have changed the surrounding facts that left the show an incomplete product. Its failure was at the top."
The remaining episodes are of varying degrees of quality. Yet even if an episode rehashes the obligatory 'rescue a rock star' episode – a guest star such as Daphne Ashbrook (DS9, Doctor Who) or '80s villain stalwart Charles Napier (Rambo: First Blood Part II) ensures that things remain endearing. Although as a product of its time, a lack of diversity and the questionable attitude towards women on display may now cause the odd wince.
Ultimately, robust merchandise and overseas sales couldn't save the show in the unforgiving era of 1980s network television. Despite never finishing lower than second in its time slot, this wasn't deemed good enough by a network who seemed to develop cold feet ever since it delayed the launch. By the time the series completed its run in May 1985, the popularity of similar super-vehicle shows had begun to wane.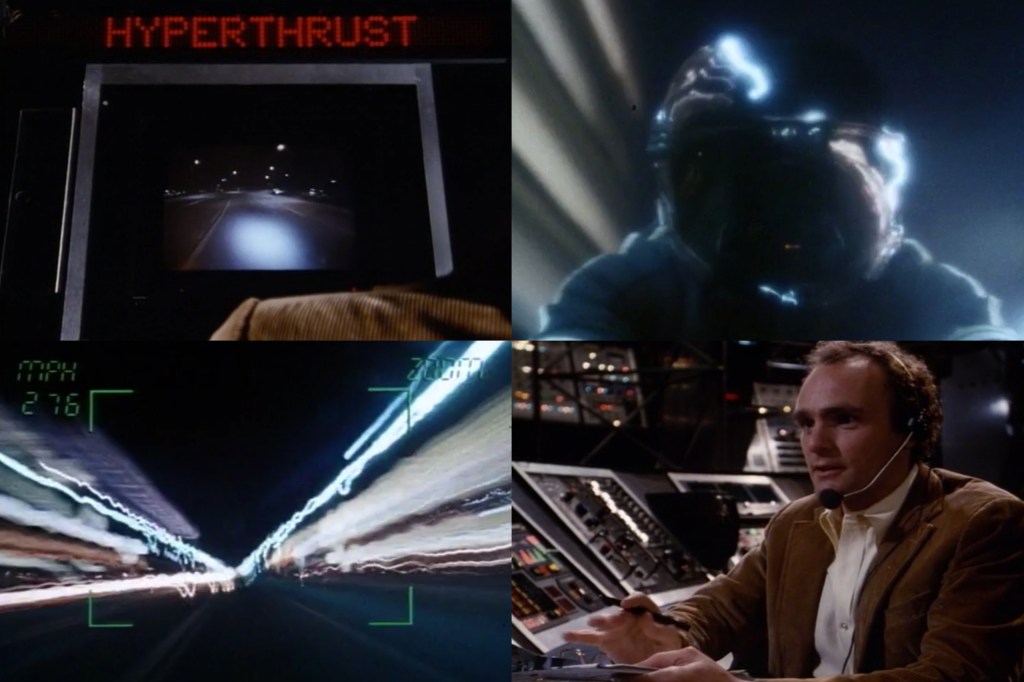 Street Hawk's success overseas would come too late to save it. Had the show appeared in its initial slot, stuck to its original premise, and not been up against such stellar competition – perhaps it would have had more of an opportunity to shine and gain that crucial second season. As Robert Wolterstorff explained to Street Hawk Online:
"ABC put us up against Dallas I believe on a Friday night. Considering the competition we did pretty well with around a 30 share, but at the time it wasn't good enough. We were a bit surprised because of the international popularity of the show. It syndicated in 42 countries and was stolen by a few others. The merchandise was also a big hit, Universal fought for it but ABC let it go. It was not a cheap show to produce."
Burton Armus provides his own frank assessment as to the reason for Street Hawk's failure, "The show never caught on. It had no legs. I always felt the bike was too tinny and lacked the bulk and strength of a major vehicle compared to KITT or Airwolf. The hero had basically the same flaw. I am sorry that the show was not successful. Could it have been? Of course. There is always a chance that time slot, casting, or some other element would have taken it over the top. Didn't happen. That's the nature of the TV business. It keeps moving and you go with it or get off."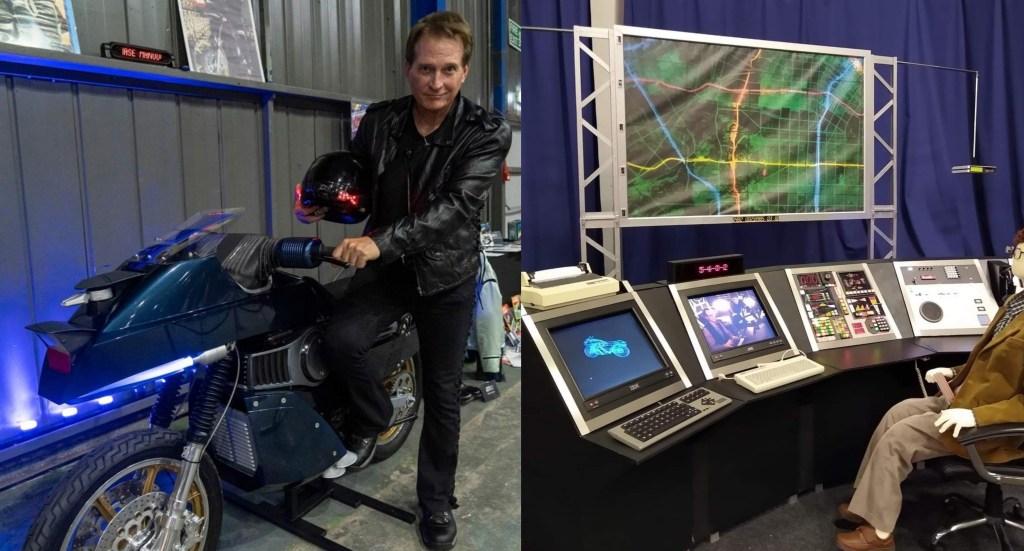 While the series may suffer from flaws in its execution, Street Hawk is a far better show than the one suggested by the epitaph TV history has written for it. Although that story ended abruptly over 35 years ago, even now fans from around the world have banded together to build replica bikes – and a command centre set – for touring on the convention circuit. While we're unlikely to see Street Hawk immortalised in the worlds of Lego or pop-vinyl figures, having reunited the bike with its leading man, its fans have created one final heart-warming tale for Street Hawk to tell.
Thanks to Josh Barber for providing quotes from Burton Armus and Robert Wolterstorff from his 20 years of running Street Hawk Online. Many thanks to Jon Rowlands, David Green and the members of Street Hawk Command Centre.