Reviews
Star Wars Visions Review: A Stunning Anime Reinterpretation of the Saga
Star Wars: Visions feels like a breath of fresh air, even if it sometimes retreads familiar ground from one installment to the next.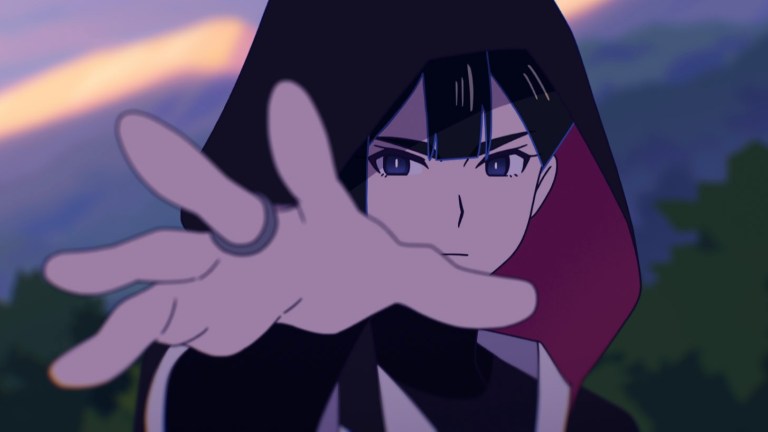 Let's get this out of the way: Star Wars: Visions is wonderful, a pleasure to watch from start to finish, even if it does tend to lean on the same subject matter from one anime short film to the next. But Visions' over-reliance on Jedi stories is more than fair. After all, George Lucas heavily borrowed from real samurai history and traditions for his laser sword-brandishing space wizards. It's only right that the seven Japanese animation studios assembled to bring Visions to life should get a chance to reinterpret Jedi lore now.
I won't be going into heavy spoilers in this review, as you should really go into each of these stories fresh. Plus, since most of the shorts are less than 20 minutes long, revealing even the smallest twists can give whole episodes away. But what I will say is that each short does an excellent job of capturing the classic feel of Star Wars while also offering something new, whether it's visually, thematically, or even just a new perspective on a familiar situation.
I'm not exaggerating when I say there isn't a bad film in this collection, but there are of course some absolute standouts that you'll want to come back to once or twice a year from here on out.
Studio Kamikaze Douga, which you might recognize from its work on Batman Ninja and Jojo's Bizarre Adventure, delivers a visually stunning, monochromatic reimagination of Jedi lore that takes Lucas' greatest heroes back to their Japanese roots. "The Duel," which centers on a mysterious wanderer named Ronin, is at once a showcase for new ideas about lightsabers, kyber crystals, and dueling, as well as an ode to Akira Kurosawa's Yojimbo, one of the many films that inspired Lucas' galaxy. It's the first film in the collection and somewhat of a mission statement for the rest of Visions.
Another favorite is "The Village Bride," which, while also beautifully animated in a hand-drawn 2D style that's sadly not often employed for Star Wars (it should be), introduces an environmental theme that permeates the rest of the collection, especially in the heart-wrenching "Lop and Ocho" and the extremely cute "T0-B1." Many of these stories examine the heroes and villains' connection to nature and how they affect the environments around them, a perspective we don't often see in the movies beyond the bad guys blowing stuff up. In "The Village Bride," we watch as one group of characters go on a pilgrimage to pay respect to the natural beauty of their planet while another recklessly plows through a sacred forest. In "Lop and Ocho," a family reckons with Imperial occupation and how it could irrevocably change the landscape of their planet. The little droids of "T0-B1" are determined to bring life to a barren planet. Even if all living things are connected through the Force, Visions is one of the few Star Wars stories where heroes actually care about the natural state of the worlds they inhabit. It's a breath of fresh air.
Ghost in the Shell and Psycho-Pass studio Production I.G takes a deep dive into Jedi lore in "The Ninth Jedi." While the short presents a dystopian future for the Order that feels familiar, it examines it through the lens of characters not often seen in Star Wars, such as the last swordsmith in a lightsaber-less galaxy. There are more traditional stories of Jedi heroism, too, such as Trigger's moody piece, "The Elder," in which a master and his padawan confront great evil in the fringes of space. But even then, Trigger, the studio best known for creating Kill la Kill, makes it all feel new by exploring the mythology of the galaxy far, far away through Japanese aesthetics — lightsabers are drawn like katanas, Jedi robes look more like the hakama that inspired them. The same goes for Science SARU's "Akakiri," a grim film that's just begging for a sequel.
In fact, most of these shorts will leave you begging to know what happens next after the credits roll, particularly two installments that reinterpret the story of Luke and Leia but from very different angles. Besides Studio Colorido's rock opera-inspired "Tatooine Rhapsody," which features Boba Fett and Jabba the Hutt hanging out at a concert together, Trigger's "The Twins" is probably the wildest take on Star Wars you'll find in this collection, with Force powers and lightsaber action on a scale that would make the movies and TV shows blush. It also nods to the franchise's long tradition of superweapons but also uses its new take on Star Destroyers as a metaphor for the titular twins' evolving allegiances. It's very clever.
Geno Studio's "Lop and Ocho," meanwhile, explores the siblings trope but as a story of a found family bound by duty to the planet they're sworn to protect. Where Luke and Leia are connected by blood and destiny, siblings Lop and Ocho get a choice, one that could completely alter the face of their home planet. It's the most riveting story of the nine films, with characters you'll immediately be engrossed by, especially rabbit-like hero Lop, who seems destined to become the breakaway star of the collection. She's the character your little ones will likely love the most.
But age matters not. Whether you've been a fan since A New Hope hit theaters in 1977, or are introducing your kids to Star Wars for the first time ever (and Visions is perfect for that), this collection lovingly captures the essence of this saga with a variety of animation styles that by and large makes each short feel visually distinct. Yes, I would have loved to see a little more variety in the types of stories featured in Visions — they all involve Jedi and lightsabers in some way — but these are the most iconic elements of Star Wars. How could you celebrate the galaxy far, far away without them?