News
Obi-Wan Kenobi Season 2 Update Is Bad News for Star Wars Fans
Obi-Wan Kenobi season 2 isn't a very high priority for Star Wars at the moment.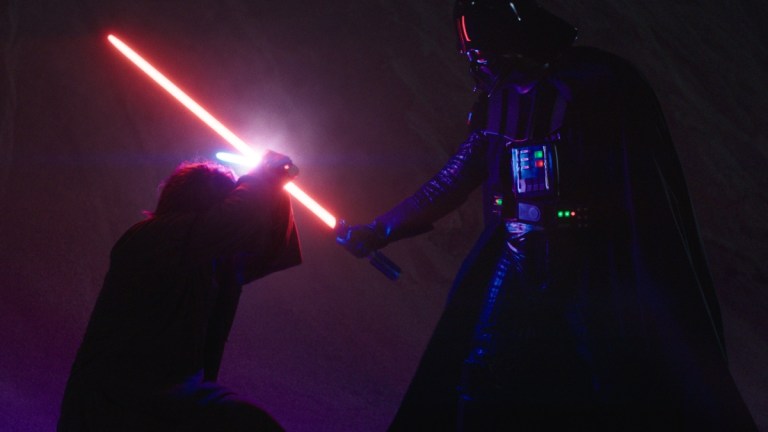 This Star Wars article contains spoilers for Obi-Wan Kenobi.
While Lucasfilm may be hitting lightspeed with three new Star Wars movies and several more TV series, there's one show that, at least for the moment, will be left behind. Lucasfilm president Kathleen Kennedy has confirmed that a second season of Obi-Wan Kenobi starring Ewan McGregor won't be in the works any time soon.
"That is not an active development," Kennedy revealed to Variety during Star Wars Celebration Europe 2023. "But I never say never, because there's always the possibility. That show was so well-received and [director] Deborah Chow did such a spectacular job. Ewan McGregor really wants to do another. Everybody's all hands on deck with what we're doing right now, as you can see by what we showed everybody [at the Celebration]. We'll turn our attention to that again maybe down the road."
While it's clear Obi-Wan Kenobi season 2 isn't a priority for Kennedy and her very busy studio at the moment, this doesn't sound like it's a complete closing of the door, either. After all, it took 17 years for McGregor to finally reprise the role the first time around, and we know the actor is down for more.
"Would I like to make another one?" McGregor told EW last year. "Yeah, I would like to make another one." A few weeks later, McGregor echoed this sentiment in an interview with GQ: "I really hope we do another [season]. If I could do one of these every now and again — I'd just be happy about it."
The question would be where Obi-Wan could go next. At the point in the timeline when the the series is set, about a decade before the events of A New Hope, old Ben is supposed to be in exile on Tatooine, watching over Luke. We saw what one detour from that mission almost cost, with Reva hunting down the future Jedi Master and his family and almost killing the boy. Would Obi-Wan risk it all again for another mission into space? The quest (and the story) would really need to matter.
Kennedy said as much to EW ahead of the show's premiere last year: "Everybody involved would love to see this not end. But we have to really spend our time asking the question: Why would we do it? If we were to decide to do anything more with the Obi-Wan character, we'd have to really answer the question why?"
The Obi-Wan Kenobi finale certainly seemed to close the book on this particular chapter of the Jedi Master's life. With Luke and Leia once again safe from the Empire, Anakin and Darth Vader no longer weighing on his conscience, and his Jedi faith and Force powers restored, Obi-Wan had finally found some peace. The last we saw him, he was off to Force ghost training with Qui-Gon Jinn, while Luke and Leia got to enjoy their childhoods for a bit longer. That should about wrap things up until their reunion in A New Hope, no? At the very least, this was the creative team's intention.
"We always focused on this as a complete six-part story," Obi-Wan Kenobi writer Joby Harold confirmed to Den of Geek magazine last year. According to Harold, approaching the story in any other way would have "felt like hubris, like lurking."
He continued, "Looking at this limited series as the first part of anything, or as interconnected to anything beyond the canon and mythology that preexists, was less interesting than just looking at it as a complete story."
But director Deborah Chow, who helmed all six episodes, left the door ajar on the possibility of more Obi-Wan Kenobi.
"I mean, there are of course more stories that you could tell," Chow told Radio Times last June. "There's obviously another 10 years before we get to A New Hope and with a character like Obi-Wan Kenobi, I think even just watching him ride across the sand sometimes is interesting. So, who knows? It's hard to say right now, but it was not the intention."
In other words, if McGregor does get to reprise his role again one day, it sounds like it won't be for a while yet. With Lucasfilm piling on the projects, including the franchise's big return to the cinema, let's just hope Obi-Wan's next outing doesn't take another 17 years.