News
Star Wars Cassian Andor Series Taps Director Toby Haynes to Replace Tony Gilroy
The upcoming Star Wars Cassian Andor series has tapped Black Mirror's Toby Haynes to direct, with Tony Gilroy still set as showrunner.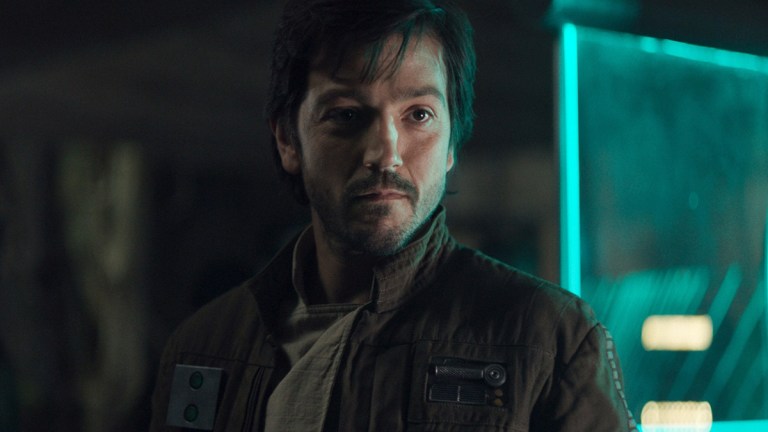 Toby Haynes, the director best known for the brilliant "USS Callister" episode from Black Mirror season 4, will helm the Star Wars Cassian Andor Disney+ series, taking over from Rogue One writer Tony Gilroy, who is still set to serve as showrunner.
THR reports Haynes was tapped to take over directing duties due to Gilroy's "concerns about traveling from New York to the U.K., where the series will shoot, amid the COVID-19 pandemic."
Diego Luna is set to reprise his role as Rebel spy Cassian Andor in this Rogue One spinoff, with Alan Tudyk, Stellan Skarsgard, Kyle Soller, Adria Arjona, and Denise Gough filling out the cast. The series is part of the first batch of Star Wars live-action shows announced for Disney+, a slate that also includes an Obi-Wan Kenobi series.
Little is known about the plot of the Cassian show except that it'll take place before the events of Rogue One, which saw Cassian and the rest of his team of Rebel spies perish during a battle in an Imperial stronghold. Cassian, along with Jyn Erso, Chirrut Imwe, and others, died valiantly while stealing the plans to the Death Star, which would later help the Rebellion destroy the Imperial superweapon in A New Hope.
We assume the series will explore Cassian's early career with the Rebellion as well as more of his backstory before he was thrust into the Galactic Civil War. While Luna confirmed to ET that he's read some of the scripts for the series, he admitted that he doesn't know where the series is headed as a whole.
"It is a different approach because of the beauty and it's how things happen. It's not just what happens. It's not the typical way of approaching a story. It's about how things happen, which in fact, is the same that happened in Rogue One," Luna teased. "You know the ending, but you don't know how it happened, and we have that challenge in front of us again, which is exciting."
Hopefully, the new series won't spend too much time nodding at Rogue One, something the Prequels did incessantly in regards to the Original Trilogy throughout all three movies. We know how the story ends, so you don't need to remind us every few scenes.
No release date or additional casting has been announced for Cassian, but we'll keep you updated as we hear more. For now, here's a list of all other upcoming Star Wars movies and TV series.