News
Star Wars: Ahsoka Episode 7 Release Time and Season Recap So Far
Here's when and where you can watch episode 7 of Star Wars: Ahsoka...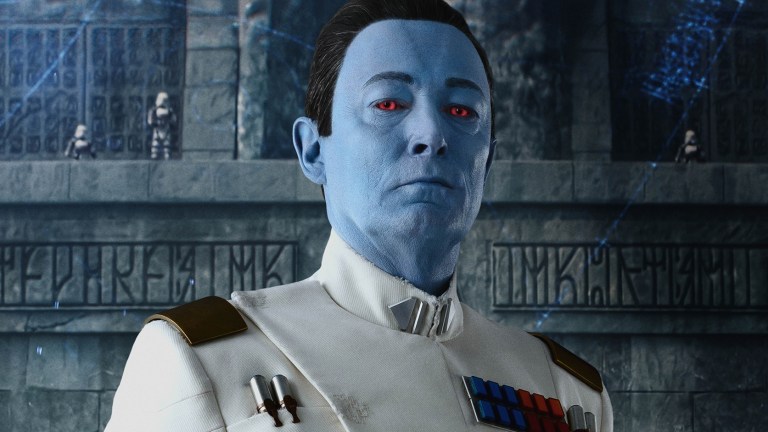 This Star Wars: Ahsoka article contains spoilers.
From the beginning of the series, Ahsoka has been building up to the potential return of Grand Admiral Thrawn and Ezra Bridger, both of whom went missing at the end of Star Wars: Rebels. Episode 6 finally saw these characters return as Lady Morgan Elsbeth, Baylan Skoll, Shin Hati, and Sabine Wren arrive at Peridea, the ancestral home of the Nightsisters and the planet that Thrawn and Ezra have been calling home for the last 10 years.
But now that we know they're alive, an important question still remains – who will make it back home? With only two episodes left this season, and Ahsoka closing in on the planet, a major confrontation feels imminent between the former Jedi and Thrawn, a man whose return to forever change the trajectory of the New Republic.
With the fate of not one, but two galaxies hanging in the balance, Star Wars fans are surely in for a wild ride in the last two episodes of the season.
Here's what you need to know to prepare for Ahsoka episode 7.
When Does Ahsoka Episode 7 Come Out?
Ahsoka episode 7 will be available to watch on Disney+ in the US on Tuesday, Sept. 26 at 6 pm PT/9 pm ET and in the UK on Wednesday, Sept. 27 at 2 am BST.
What to Expect in Ahsoka Episode 7
The full scope of Thrawn's plans still aren't clear, but thanks to episode 6, we know that the Great Mothers and their Nightsister Magick factor greatly into his plan. In exchange for transporting them and what seems to be generations of deceased Nightsisters back to the other galaxy, the Great Mothers have used their powers to connect with Morgan Elsbeth and help her find Thrawn. What happens when they get there is still unknown, but given the massacre of the Nightsisters that occurred during the Clone Wars, they're likely looking to rebuild.
But even though the Nightsisters are currently aligned with Thrawn, that doesn't mean that they won't turn on him once they get what they want. While they have a tendency to align themselves with the more villainous characters of Star Wars, Nightsisters are traditionally agents of their own best interests first and foremost.
This also seems to be the case for Baylan, who is using his alliance with Morgan for his own personal gain. Based on the conversation he had with Shin in episode 6, it seems like Baylan may not be making the journey back home and is instead seeking to gain power beyond what his galaxy offers. He and Shin are currently tracking Sabine and her search for Ezra on Thrawn's orders, something that neither of them appear to be too thrilled about.
Sabine has found Ezra, but still hasn't told him of the deal she made to get there. Considering the sacrifice he made to stop Thrawn, it's likely he won't be too happy once he learns that she could have stopped Thrawn's return, but didn't.
Ahsoka's arrival on Peridea via the Purrgil is imminent, but thanks to the Great Mothers, Thrawn knows that she's coming. Will she be able to stop his departure and bring Sabine and Ezra back home before the season is over? Or will Thrawn continue to stay a step ahead?
Star Wars: Ahsoka is streaming now on Disney+.