News
Star Trek: Picard – Brent Spiner Says He Won't Play Data Again
Spiner would return in Star Trek: Picard season 2 as Alton Soong, but his days of playing Data are now behind him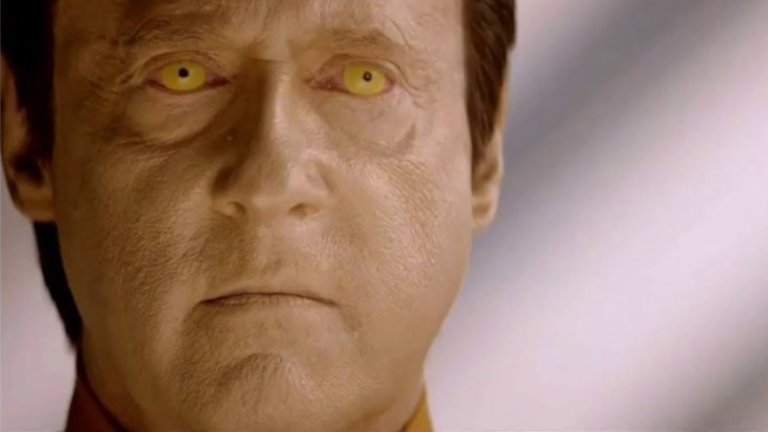 Warning: this article contains MAJOR spoilers for the picard Season 1 finale
Audiences got to bid a sad farewell to a couple of characters in the emotional finale of CBS Access' Star Trek: Picard last week. Both Jean-Luc Picard and Data closed the book on their long and adventurous lives in the very last episode of season 1, but thanks to the industrious work of Alton Soong and Agnes Jurati, the retired admiral's mind was brought back to life, and it now lives in a virtually indistinguishable synthetic body – a synth/android 'golum' – which means we're all set for Picard season 2, and more tales of Jean-Luc and his new crew.
As for Data, he was done living his extended existential existence inside a "massively complex quantum simulation" on Coppelius. He asked Picard for one last kindness: to let what was left of him go, and to become finite, as all human experiences are.
Brent Spiner, who has played Data since he first appeared in the pilot for Star Trek: The Next Generation back in 1987, is also saying goodbye to the character. The actor sat down for a chat with TV Guide to talk about his final moments as Data, and admitted that the character's death in 2002's Star Trek: Nemesis was divisive, saying "it didn't seem to sit that well with too many people."
"I thought [Data's Picard goodbye] was pretty great," he said. "It was an unbelievably beautifully written scene — [showrunner] Michael Chabon at his finest. Both Patrick and I were both like, 'This is fantastic,' and we were both really moved by it. It was just wonderfully written, and I think the intent was to soften the blow of Nemesis and give Data a gentler exit than he had in that film."
Though Data is finally gone for good, it doesn't mean we've seen the last of Spiner in Star Trek. The established lineage of Dr Soong means he'd "absolutely" be happy to come back as Alton for season 2 of Picard. "I love working with all of the people on the show. The new cast is fantastic. Obviously, to still be working with Patrick is a dream. Now there's a character that could conceivably go on and continue, so of course I'd love to."
But having now died twice in Trek over the last two decades, Spiner says he won't return as the iconic android on screen, and appreciates that Data was able to pass on his own terms this time, instead of sacrificing himself for his friends.
"I mean, there was just a finite amount of time that I can actually play Data, no matter what anyone says. So many people were like, "Oh, you can do it. You're not too old," and then I do it and they go, "You're too old. Why'd you do it?" I think we did it in such brief sequences that it was fine to do it, and I felt good about it. But I wouldn't really entertain the idea of doing it again because I just don't think it would be realistic. So it seemed right to me to give him this more gentle sendoff, and it seemed right to me in the context of the entire season of Picard and what Picard himself had been experiencing because of the loss of Data. I think it allows him to feel okay about it too. So it seemed like the right thing to do."
You can read more about Picard season 2 right here.