News
SpongeBob Voice Cast to Act Out Fan Favorite Scenes at Virtual Table Read
Fans will get to choose scenes for the SpongeBob SquarePants voice cast to reenact in The Stars of SpongeBob Favorites Special.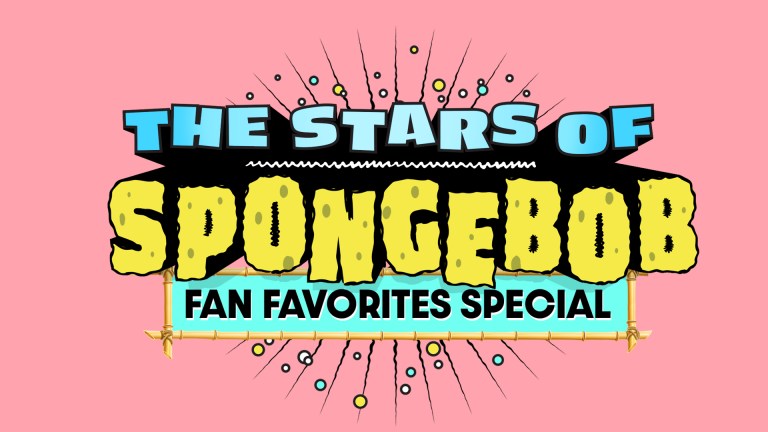 Ohhhhhhhh! Who lives a Zoom call away across the U.S.? The voice cast of SpongeBob SquarePants!
Tortured opening song joke aside, Nickelodeon has announced a very exciting event in the SpongeBob SquarePants universe. The voice cast of animated classic and meme factory will reunite for a virtual table read in which they will recreate fan favorite moments from the longest running animated series on Nickelodeon. The event will air on Friday, June 5
The Stars of SpongeBob Fan Favorites Special will find Tom Kenny (SpongeBob), Bill Fagerbakke (Patrick), Rodger Bumpass (Squidward), Carolyn Lawrence (Sandy), Clancy Brown (Mr. Krabs) and Mr. Lawrence (Plankton) reuniting remotely for the half hour special. Fans will be able to vote for their favorite moments for the actors to recreate on NickPlay.com. The winning entries will feature animation of the scenes with the voice actors' recreation over it.
The nominees currently available are "F.U.N. Song," "Krusty Krab Training Video," "Dirty Dan," Alaskan Bull Worm," "Land Creatures vs. Sea Creatures," How to Attract a Sea-Bear," "Super Acquaintances," "Imagination," "Band Rehearsal," "The Lid," "Magic Conch," "Sweater of Tears," "Leedle Lee," and "My Wallet."
That's a very solid list, but it's unfortunate the real best SpongeBob moment didn't make it on.
Oh well, "Leedle Lee" is from the same episode and close enough. Also, maybe don't throw your vote away on the "F.U.N. Song" as Nickelodeon's press release for the event promises a new rendition of the tune.
This new SpongeBob special is the latest of several pop culture specials filmed remotely due to the coronavirus pandemic. Parks and Recreation previously held a special episode on April 30 and Community is set to have its own reunion on May 30. SpongeBob might be the biggest entertainment entity yet to hold a quarantine special though.
Stephen Hillenburg's dadaist animated series about an ebullient sponge fry cook who lives in a pineapple first premiered in 1999. Since then, it has reigned as the number one kids' animated series by just about any metric, having been translated into 30 languages and generating a truly insane 100 million viewers every quarter. The series has inspired several feature films and a Tony-winning Broadway musical. Last year marked the show's 20th anniversary, which Nickelodeon celebrated with a big presence at San Diego Comic-Con.
SpongeBob SquarePants still airs episodes on Nickelodeon so this isn't a "reunion" special but it's quite needed all the same.