News
Sphere Series in the Works at HBO from Westworld Producer
Michael Crichton's movie-adapted sci-fi novel, Sphere, is getting rebooted as an HBO series from Westworld producer Denise Thé.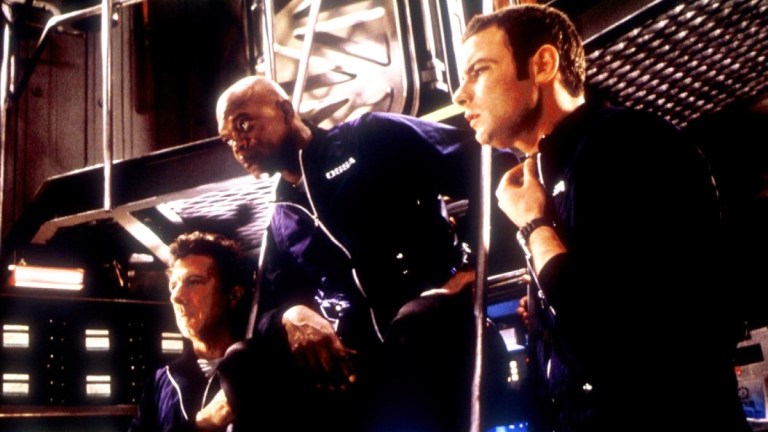 Sphere may not rank amongst elite properties sprung from the deep creative well of Michael Crichton, but the property, defined by the late author's novel and subsequent adaptation movie, is getting revived as a peak television offering from HBO, which, of course, already happens to house a prominent Crichton adaptation series in Westworld.
HBO revealed that it is developing a Sphere series, for which it has appointed Denise Thé to serve as showrunner, writer and executive producer, bringing recent experience as an executive producer from this past spring's third season run of Westworld. The series will adapt Crichton's 1987 novel, which manifested as a sub-maritime sci-fi thriller about a team of scientists who discover a 300-year-old alien spacecraft at the bottom of the Pacific Ocean. Upon making the deep-sea excursion to explore the technologically advanced vessel, they come upon what seems to be an alien intelligence, called Harry, who they believe is responsible for a surreal array of incidences, be it attacks from giant sea creatures to explosive malfunctions. Yet, the truth behind the phenomenon is anything but direct.
Crichton's Sphere novel would be famously adapted for the big screen in 1998 from Oscar-winning director Barry Levinson off a screenplay by Stephen Hauser and Paul Attanasio. While it bore a prominent marquee filled with names like Dustin Hoffman, Sharon Stone, Samuel L. Jackson, Liev Schreiber and Queen Latifah, the film—seen as derivative and ultimately uneventful—ended up as a massive flop. Indeed, its domestic-only release on February 13, 1998, debuted at third place in a weekend topped by the ninth week of Titanic and a respectable second place bow for Adam Sandler comedy classic The Wedding Singer. Thusly, Sphere only went on to gross $73.4 million against an $80 million budget; an ignominy compounded by across-the-board savaging by critics.
While it seemed that even the post-Jurassic Park branding of Crichton's name could not salvage the film, the state of Crichton adaptations has changed, notably with HBO's Westworld, which has taken the basic Old West robot theme park concept behind the author's 1973 written and directorial effort and transformed it into a deeper, existentially-themed, character-driven epic. Thus, the appointment of an alumna of the HBO series in Denise Thé isn't that much of a surprise, seemingly telegraphing an equally-poignant adaptation treatment here.
Thé will be joined by producers in Westworld creators/showrunners Jonathan Nolan and Lisa Joy via their Kilter Film shingle, along with Robert Downey Jr. and Susan Downey's Team Downey (which already produces HBO's Perry Mason), in association with Warner Bros. Television. Nolan and Joy are also onboard as executive producers, joined in that capacity by Athena Wickham and Team Downey's Robert Downey Jr, Susan Downey and Amanda Burrell. Besides her aforementioned Westworld run, Thé was an executive producer on CBS thriller series Person of Interest, and served as a consulting producer on Fox's Gotham.
It will be interesting to see how Sphere gets put through what is, for all intents and purposes, a Westworld-esque tonal/topical lens as an HBO series. In the meantime, those unacquainted with the 1998 film can get a feel for the story by checking out its trailer just below.