News
Snowpiercer Season 2 Gets Release Date, New Teaser
This train doesn't stop. TNT has announced a winter release date and unveiled a new teaser for Snowpiercer season 2.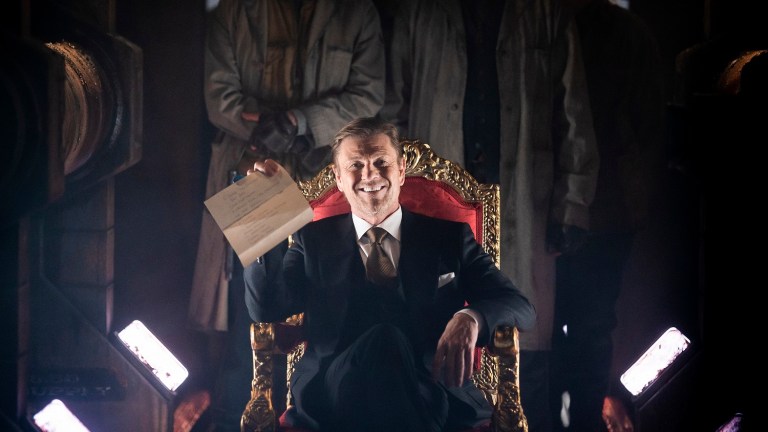 Based on the graphic novel and Bong Joon-ho film of the same name, TNT's sci-fi drama Snowpiercer came around at a peculiar time in TV history. The highly political series imagined a world in which people were forced to live in close quarters amid apocalyptic climate conditions and debate the soul-crushing nature of class differences. And bear in mind the first season premiered in May near the start of the COVID-19 pandemic. Despite that heavy subject matter, Snowpiercer became cable television's most-watched shows.
During the series' appearance at the socially-distanced 2020 New York Comic Con, TNT announced a release date for Snowpiercer season 2…and the network is probably hoping that the political and social landscape will be a little more chill when the show arrives this time around. Snowpiercer's second season will launch on Monday, Jan. 25 at 9 p.m. ET on TNT. Additionally, all 10 episodes of the show's first season will be available to stream on HBO Max on Jan. 1. As part of the announcement, TNT unveiled a fresh new teaser. 
This teaser abides by a pretty clear cut principle in television advertising: if you've got Sean Bean, then you use Sean Bean. Yes, as previously announced, Bean (Game of Thrones) will be joining the cast of season 2 as the mythical Mr. Wilford, creator of humanity's new post-apocalyptic train home, Snowpiercer. This teaser sees Wilford arriving on his second train, Big Alice, and squaring off with Andre Layton (Daveed Diggs).
TNT's plot description for Snowpiercer season 2 reads:
"In season two, an entirely new power struggle emerges, causing a dangerous rift as people are divided between their loyalty to Layton and to Mr. Wilford, who has a new train, new technology and a game plan that keeps everyone guessing. While Layton battles Wilford for the soul of Snowpiercer, Melanie leads the charge on a shocking new discovery that could change the fate of humanity. "
In addition to Bean and Diggs, Snowpiercer stars Jennifer Connelly (A Beautiful Mind), Alison Wright (The Americans), Mickey Sumner (Frances Ha), and Steven Ogg (The Walking Dead). Joining the cast for season 2 is Rowan Blanchard (Girl Meets World) as Alexandra.
Snowpiercer received a two-season order at the start of its run, which is how it was able to turn around season 2 so quickly even amid the pandemic. Snowpiercer season 3 has not yet officially been announced but is looking quite likely.