News
Snowpiercer Season 2 Trailer Reveals Sean Bean's Role
TNT has released a sneak peek at Snowpiercer season 2 featuring Sean Bean as a very important new character.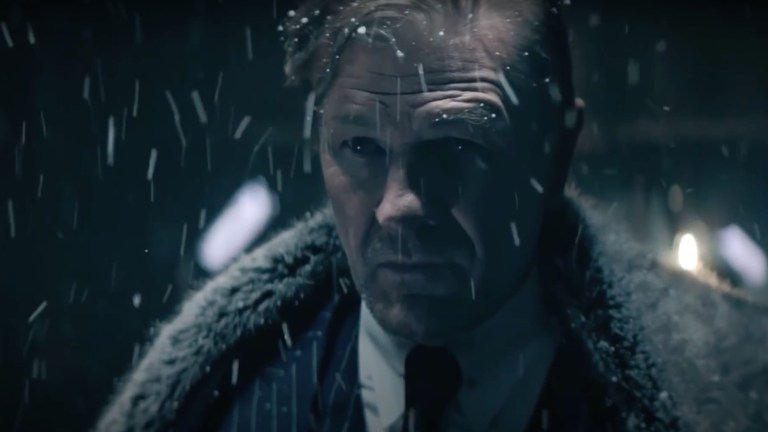 The following contains spoilers for Snowpiercer episode 10.
Sean Bean heard all your little jokes about how frequently his characters die so for his next role, he's bringing one back from the dead.
Moments after Snowpiercer's first season wrapped on TNT, the network unveiled a first look teaser for Snowpiercer season 2. And in said teaser, Sean Bean emerges as a very important figure in Snowpiercer lore (as teased in the finale). Give the clip a watch below and meet us on the other side for all the spoilers.
That's right, Sean Bean is none other than than the (presumed) dead Snowpiercer creator and engineer Mr. Wilford. For much of Snowpiercer season 1's running time, the denizens of the icy post-apocalyptic train believe that the benevolent Mr. Wilford is in the first car, making sure everything runs smoothly. Unbeknownst to them, the real conductor Melanie Cavill (Jennifer Connelly) left Mr. Wilford off the train to die at boarding, believing him to be an unfit leader of humanity. Well, unbeknownst to Melanie, Mr. Wilford apparently did not die. Mr. Wilford is doing just fine…and he wants his train back.
The Snowpiercer season 1 finale reveals that Wilford survived by boarding his original prototype train Big Alice. In that same finale, Big Alice appears, attaches itself to Snowpiercer and grinds both trains to a halt. That's right, Snowpiercer season 2 is shaping up to be a good-old fashioned train fight.
Mr. Wilford is a larger-than-life character in the show's mythos, so showrunner Graeme Manson undoubtedly sought out a big name actor to play him. Bean has had a prolific career in film and on television. The English actor has played iconic figures such as Bond villain Alec Trevelyan in Goldeneye, the wayward Boromir in The Lord of the Rings trilogy, and the tragically headless Eddard "Ned" Stark in Game of Thrones. Most recently, Bean portrayed Douglas Bennett on World on Fire.
Mr. Wilford was originally played by Ed Harris in Bong Joon-ho's Snowpiercer film.
The TV version of Snowpiercer experienced some severe delays on its way to television, largely due to creative differences behind the scenes. That usually doesn't bode well for a TV project but in this case, the producers of the show were able to use it to their advantage, conceiving of and even filming much of season 2 prior to the first season even airing. That's how TNT is able to pump up this first look at Sean Bean directly after the first season concluded.
It's almost as if they want everyone to know that Snowpiercer is on the right track.