News
The Smurfs Head to Nickelodeon with New Animated Series
Nickelodeon has struck a deal that will see the Smurfs on the channel with a brand-new animated series.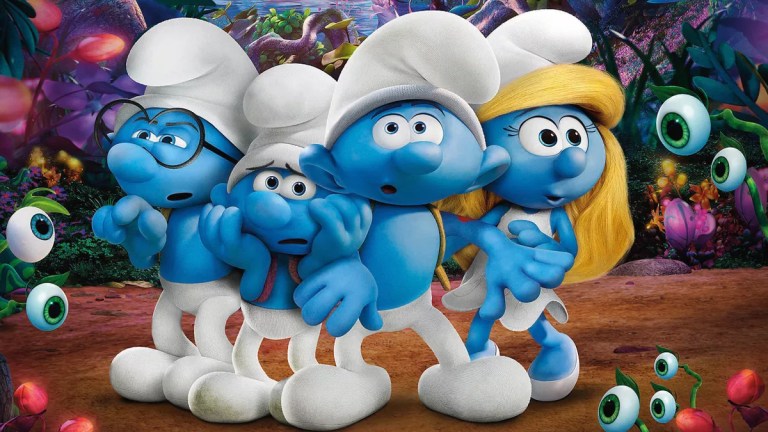 The Smurfs are set to make their own tiny village on Nickelodeon, which is launching a new animated series centered on the iconic minuscule cerulean humanoids.
Nickelodeon is teaming with The Smurfs' worldwide licensors, LAFIG Belgium and IMPS, to conjure a revival CG-animated series, which is being eyed for a U.S. debut on the cable channel for sometime in 2021, after which it will premiere on Nickelodeon's channels internationally. The series will follow all-new exploits of classic characters like Papa Smurf, Smurfette, Brainy, Clumsy and more, brandishing themes centered on humor, heart and high-stakes action.
The Smurfs relaunch series will arrive from Peyo Productions and Dupuis Edition & Audiovisuel, under director William Renaud (Calimero, Casper's Scare School, A Kind of Magic), who will work off scripts by writers Peter Saisselin (Sonic Boom, Alvin!!! And the Chipmunks) and Amy Serafin (Sonic Boom, Alvin!!! And the Chipmunks). The series will be overseen on the network's behalf by Layla Lewis, Senior Vice President, Global Acquisitions and Content Partnerships and Dana Cluverius, Senior Vice President, Current Series Animation.
Created in 1958 by Belgian cartoonist Peyo, pen name of Pierre Culliford (1928-1992), the Smurfs evolved from secondary comic characters to the small centerpieces of a massive franchise that skyrocketed to global fame with the 1981 launch of The Smurfs Saturday morning cartoon series, which aired new episodes on NBC until 1989. It would eventually manifest in live-action CG-animation hybrid splendor on the big screen with 2011's The Smurfs movie, which was followed by 2013 sequel The Smurfs 2 and 2017 CG-animated standalone The Smurfs: Lost Village. Yet, the franchise has been defined by merchandising throughout its various eras, and Nickelodeon's new series will prove to be no exception.
Indeed, ViacomCBS Consumer Products (VCP), the merchandising arm of the cable channel's parent company, is set to once again unleash The Smurfs to the world, having received the licensing rights for products in the U.S., Canada, Mexico, the United Kingdom, Singapore and Malaysia. Centered on the new series, said products will manifest as toys, stationaries, apparel and all the knickknacks and tchotchkes that one would expect. Thus, the new Smurfs series seems like it will be a big deal. As Pam Kaufman, President, ViacomCBS Consumer Products expresses on the planned merchandising blitz.
"The Smurfs is an iconic global franchise that has resonated with audiences for decades. By partnering with LAFIG, we are able to join our creative forces to bring an all-new line of consumer products across multiple categories to consumers, along with a fresh and original animated series."
As Layla Lewis, Senior Vice President, Global Acquisitions and Content Partnerships, adds:
"The Smurfs have entertained generations of kids and families globally, and we are thrilled to bring these identifiable characters, their stories and universal themes of cooperation, sharing and caring for their community to Nickelodeon."
The addition of The Smurfs brings yet another prime property to cable channel Nickelodeon, which is already home to animated global hits such as SpongeBob SquarePants, Teenage Mutant Ninja Turtles, PAW Patrol, Blue's Clues & You!, and will soon launch SpongeBob spinoff Kamp Koral, and venture into the final frontier with a new Star Trek animated series.