News
She-Hulk TV Series Could Feature Hulk, According to Mark Ruffalo
Mark Ruffalo revealed that there's already talk of him making an appearance in Disney+'s She-Hulk show.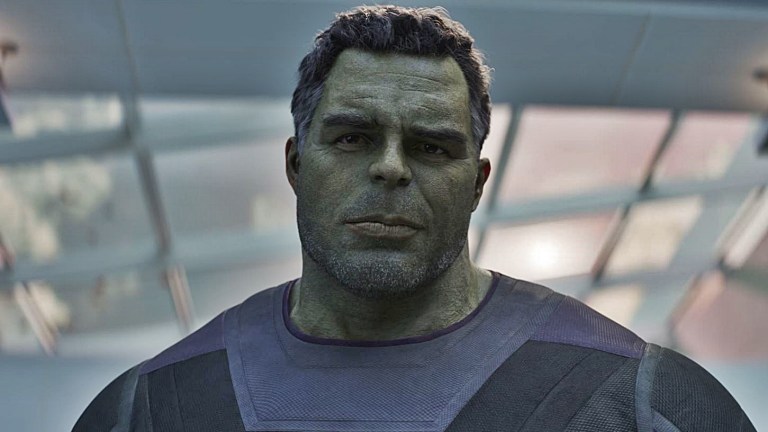 Mark Ruffalo has confirmed that there have been talks about his Bruce Banner/Hulk showing up in Disney+'s upcoming She-Hulk show. 
The actor dropped the info during a panel at C2E2 over the weekend, where he was on hand to chat about all things Marvel with host Clare Kramer, who you may remember as the evil, mind-warping god Glory from Buffy the Vampire Slayer, among other things.

LaughingPlace.com was present as Ruffalo sat down to answer some pressing questions, and he mulled how he was feeling about where we left Bruce in the closing scenes of Avengers: Endgame. After admitting he'd still like Hulk and Thanos to have a rematch, the Dark Waters star was inevitably asked if we could see Hulk – Smart or Smash-flavored tbc! – pop up in Marvel and Disney+'s She-Hulk, which is now rumored to start filming in November.
"Ruffalo says there is talk about his Hulk potentially showing up in the #SheHulk series… but talks are preliminary. #C2E2" they posted.

Ruffalo was also asked to name a director that he'd like to see helm a future Marvel movie, to which he made the obvious joke, "Martin Scorsese," before saying that Parasite director Bong Joon-ho would be an excellent pick. Ruffalo is currently circling the patriarch role in HBO's TV version of Parasite, a film that mercilessly ruled the 2020 awards season. Thinking back to Snowpiercer, and what Bong did with his adaptation of Jacques Lob and Jean-Marc Rochette's graphic novel, Le Transperceneige, we're …not sure Disney would have the stomach for what the self-confessed "weirdo" director could possibly have in mind for any one of its properties, but stranger things have happened!
Marvel has yet to cast a lead in its She-Hulk series. Though support has been growing for the potential casting of GLOW's Alison Brie or Stephanie Beatriz (Brooklyn Nine-Nine), it's likely that the streaming service will pick someone a bit more unexpected when it comes to filling the shoes of fan-favorite character Jennifer Walters, who first popped up in February 1980's Savage She-Hulk #1 courtesy of Stan Lee and John Buscema.
Lawyer Walters' origin story saw her injured in a deadly gunfight, which led to her getting a life-changing blood transfusion from her cousin – none other than Bruce Banner – and gaining the same Hulk-like strength as him. So, yes, it absolutely makes sense that Ruffalo would appear in Disney+'s She-Hulk project, but whether it will actually come to pass remains to be seen.
Rick and Morty's Jessica Gaw is behind the She-Hulk series, which doesn't have an official premiere date yet. The first of Disney+'s Marvel series, The Falcon and the Winter Soldier, is set to start streaming in August, with WandaVision heading for a December slot.
More on She-Hulk as we get it.